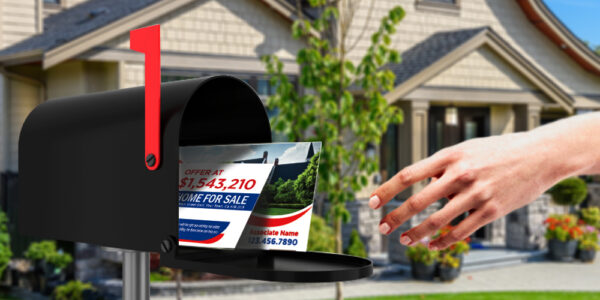 Direct mail marketing has long been used in the real estate industry. There is only one reason for this; direct mail works. High targeting capacity, more brand loyalty and recall, tangibility, and budget-friendliness, are some of the reasons most seasoned agents have direct mail marketing at their disposal. 
To the younger generation of agents who have grown up in today's increasingly digitized world, the idea of spending precious bucks on thousands of postcards may seem pretty crazy. It is not a baseless concern – not all direct mail marketing strategies generate leads. Here are some sale-driven ideas to increase the effectiveness of your direct mail marketing efforts. 
Tips for the Most Effective Real Estate Direct Mail Marketing 
Create a Stunning Design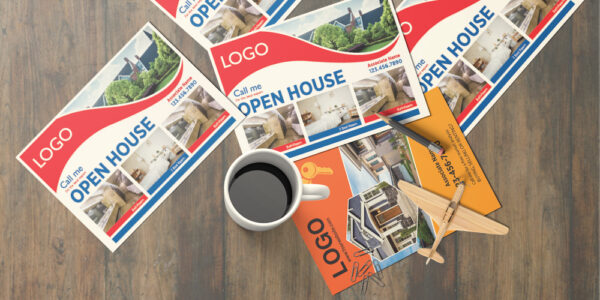 Though email marketing is an effective, low-cost way to reach a larger population in less time regardless of their geographical location, there is no guarantee that your marketing mail is not lost or deleted before they are ever opened. Eye-grabbing, physical real estate postcards, however, are less likely to remain unnoticed. They make a tactile connection between you and your audience that will last long. Even if your postcards end up in the trash bin, it is more likely that the recipients glance through your entire marketing message before throwing them away.  
Show Your Knowledge of the Local Market  
There is no denying that when it comes to buying a house, location is a top consideration. Towns, neighborhoods, and even streets can significantly affect the value of a property. People living in a specific area are more likely to do business with an agent who is familiar with different localities and can help them find the right neighborhood. Hyper-targeted direct mail marketing is an effective way to show prospects you really know what's going on in the local market. Focus your marketing efforts on a smaller group of prospects who are more likely to respond to your marketing message. 
Automate It 
One of the advantages of direct mail marketing for your business is that it can get automated. If done correctly, deploying automated direct mailing can scale up your prospecting for listings to a great extent. You can mass mail your target audience and drive results for your business while spending less time and money. Besides, automation allows you to schedule and send mailers timely and follow-up correspondences ahead of time. 
Make It as Relevant as Possible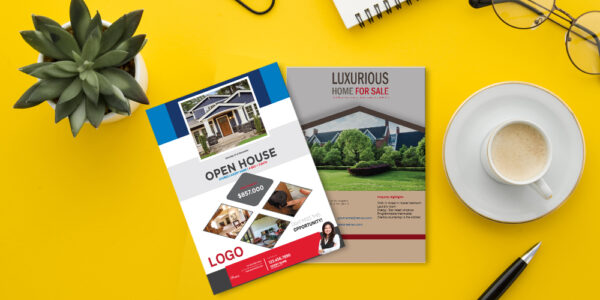 As discussed earlier, the more knowledgeable you are about a specific market, the higher the probability prospects put their trust in you. Putting geographic information on your real estate flyers will increase the chance you can connect with the right audience. Put photos of the house on the first side of your flyers to showcase the best aspect of a property. On the second side, take about neighborhood amenities, local events, and the type of life they can live if they move to that area. 
Make Your Mailers Valuable to Keep
It is a great tactic to make sure that you will continually stay top of mind with clients. Provide the recipients with something that has some value to them – something your customers need. A custom wall calendar, for example, can keep your business front and center in the minds of prospects. Most recipients may not plan to move right now but it doesn't mean that they will never change their minds. Sooner or later, they will need your help. So make sure that when the time comes, you will be the first person they contact. 
Create a Sense of Urgency 
Creating urgency in the mind of potential buyers is a tried and true tactic to persuade them to contact you. Even a simple statement like "move-in ready" can signal potential buyers that if they don't act right now, someone else will get their dream home. 
Send Mailers Regularly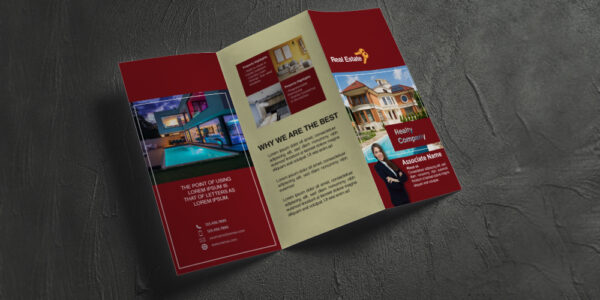 To be in the desired outcome, sending mailers alone won't help much. Sooner or later, people will forget you if your real estate brochures don't arrive in mailboxes timely and regularly. Certain months of the year are the busiest times for real estate agents and brokers. Use the time to your advantage and reach new leads. 
Offer Something Irresistible 
It goes without saying that your direct mail marketing strategy will not deliver great results unless you have something valuable to offer. The locality of the property, neighborhood amenities like school and public transportation, down payment, and monthly mortgage prices are some common pain points for most buyers. Do you have any irresistible offers to solve buyers' pain points? Emphasize it then! 
In conclusion, direct mail marketing is a great strategy to build and maintain strong relationships with your existing and future clients. Reasonable levels of success are achieved over time. Don't give up if you don't see the results you desire. Please visit AgentPrint to order professionally designed,  branded real estate direct mail marketing materials at an affordable price. 
We hope you find this content useful. Please share your views with us.