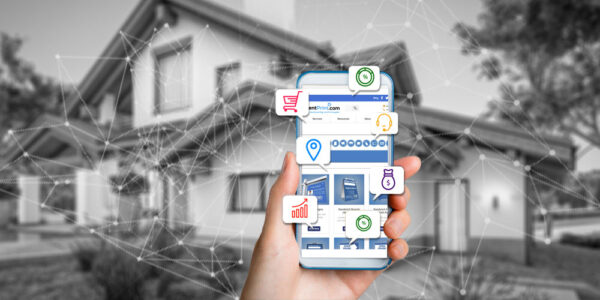 Technology has completely changed the way people sell and buy products and services. Despite being relatively new, online ordering is rapidly spreading all around the world, replacing traditional shopping. Online sales are catching up with in-store sales, and online retailers are luring customers away from brick-and-mortar competitors. Thanks to the ever-increasing growth of the eCommerce industry, you can find the print marketing tools you need online, ordering them anytime and anywhere using your cellphone, computer, or tablet. 
Research shows that a large percentage of people place online orders instead of shopping in stores. What about you? Did you know how your real estate business can benefit from the online ordering of signs or other print products? The followings are some reasons why you should consider purchasing your print marketing materials online. 
Key Benefits of Online Ordering 
Convenient Ordering Process 
Traditionally, one has to get dressed, come out of his home, and walk or drive to a store to buy or order what he wants, or he has to place his orders through telephone calls. The online ordering system, however, makes the process much easier and more convenient for real estate agents. Convenience is the biggest advantage of online ordering.
Do you need real estate directional yard signs, brochures, or postcards for your new listing? No matter where you live or what time it is, the only thing you need is your smartphone or laptop connecting you to the internet. Place an order on AgantPrint, simply with a few clicks of the button. You no longer need to take time to order your real estate marketing products in-store or pick them up from the production facilities; they will arrive at your front door at your convenience whenever you wish!
More Efficiency  
Not only does online ordering make the ordering process easier and quicker for customers, but also it allows business owners to have more efficient customer and order management. Less staff are needed to spend a lot of time taking customers' orders, much fewer human errors will occur due to communication mistakes or language barriers, there will be fewer returns or redeliveries and less dissatisfaction on the part of customers, electronic invoices and records are automatically generated, you have access to better and more reliable customer data, etc.    
More Customer Satisfaction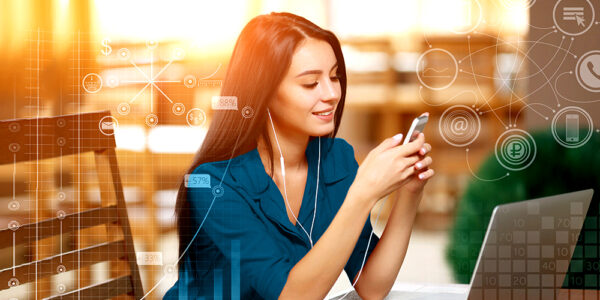 Have you ever come across typographical errors after purchasing an advertising sign for your listing? Have you ever found the real estate brochures you received were quite different from what you had ordered? When it comes to ordering a product, miscommunication is one of the biggest challenges customers and retailers deal with.
One of the most important benefits of online ordering for your real estate business is that it eliminates human interaction and minimizes the possibility of misunderstanding or making mistakes when taking your orders, especially during peak business hours. Besides, you don't need to communicate custom options or sizes of your for sale signs with the staff. Online ordering lays all the available options in front of you so you can choose according to your needs and interests. Everything you need is there; select!
Freedom to Choose
Most physical stores usually offer a limited range of goods or products, while online choices are countless. There are many one-stop online stores in which one can find a wide variety of products from various brands. Another benefit of online ordering is that the customers can browse the products from the plentiful stock. It is also possible for some retailers to provide your orders out of their stock. Moreover, you can take your time and study the existing sizes, materials, accessories, quantity, turnaround time, etc., and freely choose what you want.
No Geographical Barriers 

AgentPrint is offering a wide selection of real estate signs and marketing stationery from different categories. So you don't have to search several stores to find all the print marketing materials you are looking for. You don't have to spend time travelling or pay for airfare either. With online ordering, geographical distance does not matter any longer. No matter where you live, you can order and shop what you need from our website in different parts of the country or even the world.
Budget-savvy Purchase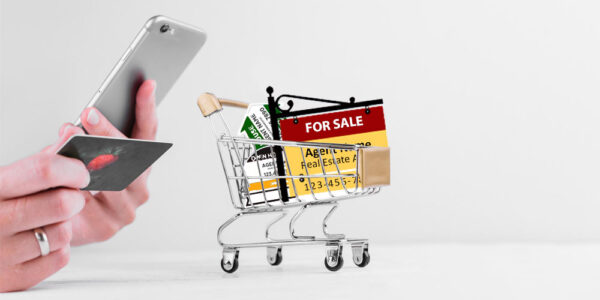 When going to conventional shopping, people usually end up spending more money than planned – transportation costs, eating out, and impulse purchases! With online ordering, the final costs will not exceed what is planned to be. Online ordering is especially preferred by real estate agents and brokers who have busy schedules. If you order online, you do not need to plan your shopping in advance so you can have more control over your timetable and provide a better service for your clients. In addition, your orders will arrive right at your doorstep without spending time and money.
On-time Delivery
While in-store buying is only possible for local customers and within special hours, online ordering removes all limitations of time and location. This generates more sales opportunities for business owners and increases the number of orders they can process. Not only the retailers but also agents and brokers can benefit from this advantage. The retailer can take the orders far in advance and predict the business traffic on the given days. Consequently, they can set up the production and shipping timetable in advance. As a result, you will receive your marketing products as planned, without delay or unwanted mistakes.

Easy Price Comparison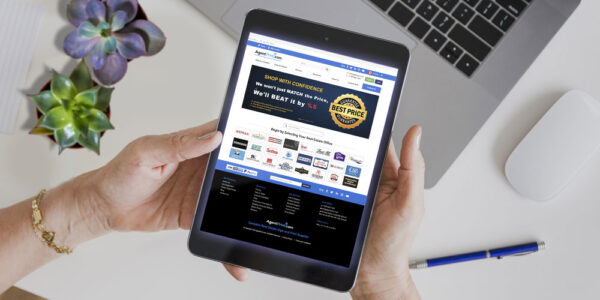 Did you know that buying a product online is usually cheaper than buying it in-store? Online retailers often offer their products at lower prices. The reason is you directly purchase the product from the manufacturer without a middleman being involved. In addition to cutting down prices, some online retailers even match the price for identical items.
Not only does AgentPrint match the price for its customers but beats it by 5 percent of the difference. Look no further! Online ordering of print marketing signs and stationery also makes it possible for you to compare the prices and purchase your products at the best possible price. Depending on conditions, some online retailers do not ask for sales taxes that reduce the final costs to a great extent, or they may offer free shipping for certain quantities. You can add more reasons to this list such as more privacy when buying some products, regular discounts, the possibility of ordering rare products, and so forth.
we hope you find this content useful. please share your views with us.