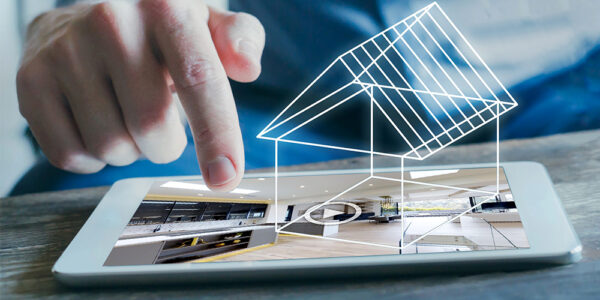 Though the experience of selling a house has become much different from what it used to be in the last year, agents are still listing the houses for sale and property deals are still happening. Due to the effect of the Covid-19 pandemic on the housing market, many people are in a hurry to sell their properties as soon as possible. However, the safety restrictions placed on showing the houses for sale to potential buyers are constantly changing.
Uncertainty about the future of the real estate market makes it difficult for most home sellers to get familiar with and adjust to the current housing market on their own. In situations like this, there are many ways through which real estate agents and brokers can help their clients with fast sales. 

Read more: 14 Ways to Increase the Value of Your Home
What's Going on in the Housing Market?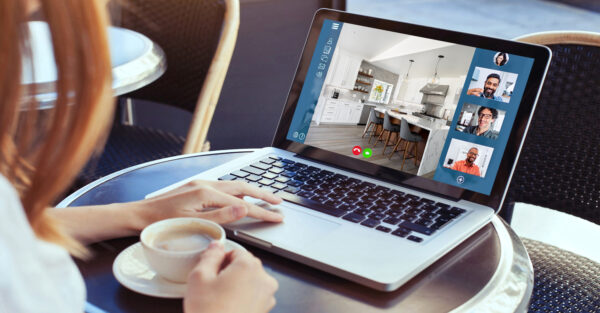 Some may believe that the biggest challenge sellers deal with when selling their homes during the Covid-19 pandemic is how to get qualified buyers in the house. But that is not always the case. Many house sellers are still on the fence about putting their houses up for sale.
"Am I able to sell my property in the current market or I should wait until Covid-19 completely passes?" "How will the real estate market change in the coming months?" "Will I be able to find a new house after my property is sold?" These are some of the questions most sellers frequently ask themselves these days. Perhaps the biggest challenge real estate agents and brokers must deal with is not how to get the buyers in the door but how to encourage a sense of calm for their clients.
How to Find Qualified Buyers for the Houses for Sale? 
As a real estate agent, you should learn how to turn the current threat into sales opportunities. One way to cope with the recent crisis is to try new, alternative marketing methods to keep your business efficient. Remember that your first mission as a real estate agent is to alleviate the worries your clients may have about home selling and buying in the current situation. There are many alternative ways to get your listings in front of qualified buyers without requiring them to visit the houses for sale in person. Let's review some of the selling tactics real estate agents and brokers frequently use these days.
Read more: How To Increase Sales In Real Estate
Online Open Houses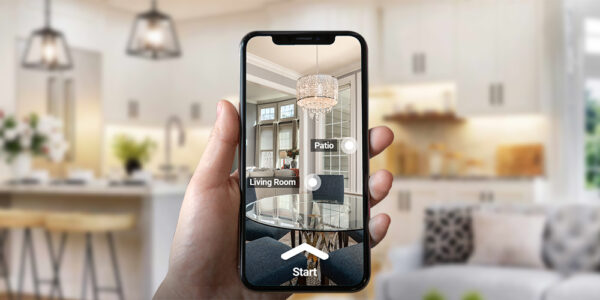 Nowadays, almost everybody has a smartphone and social media account. Instead of arranging in-person viewings for the houses for sale, you can hold all your open houses online or live-stream your events on social platforms. It has two advantages. First, not only can you offer your list of houses for sale to a larger group of prospects, but also you keep the physical interaction as minimum as possible, minimizing airborne transmission of the disease. Second, hosting a live virtual open house on Instagram or Facebook allows you to reach more would-be buyers while spending less time and cutting the usual costs. 
Virtual House Tours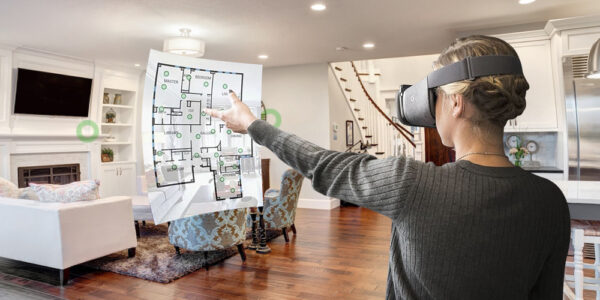 Real estate virtual tours are another alternative to in-person viewings. More and more real estate agents are turning to virtual tours to market the houses for sale. Investing in modern technology can improve your sales to a great extent. First, a virtual house tour allows you to showcase the key features of the houses for sale, engages the potential house buyers with a realistic experience, lets the buyers take a visual walk through the house and check the different parts of it at their own pace, and enables you to respond to their questions and comments. 
Detailed House Descriptions 
Despite the fact that 360° real estate virtual tours and 3D photos tell the viewers almost everything they need to know about the houses for sale, you shouldn't forget to update your listings with fresh information. Take more time over your listings and make your descriptions as detailed as possible. This helps prospective buyers get a better picture of the listing and visualize themselves living in that house. Moreover, informative descriptions are more likely to appear in the prospects' online searches.
Teleworking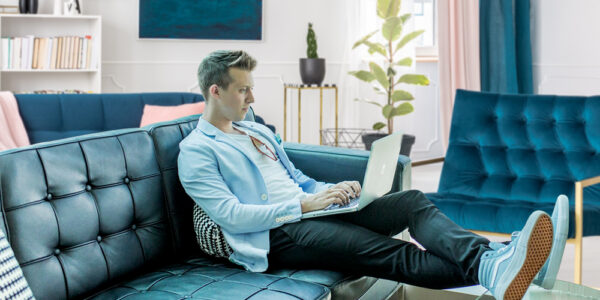 The importance of maintaining physical distance at work or in public places is being strongly emphasized these days. As a result, more and more people are turning to online tools to put their affairs in order. You can do all your work remotely as well. There are various online tools out there that enable real estate agents and brokers to hold online meetings with the sellers and buyers, send the respective documents to their clients, and obtain the e-signatures of the transacting parties. In that case, the number of face-to-face interactions will considerably decrease. You can keep going on that way even if everything gets back to normal.
Though the outbreak of Covid-19 has caused many problems for the housing market, it has never taken away the ability to adapt. The world we now live in requires us to look for innovative ideas and adaptive strategies to endure the changes. Can you suggest any further solutions? We'll be happy to hear from you.
We hope you find this content from Agent Print useful. Please share your views with us.