Looking for a home to rent is always stressful but exciting. Where you choose is important, so you should use various online or community resources.
Real estate agents believe that tenants should plan in advance and not leave the work to the last minute. This approach allows them to make the best choice with ease.
Read More: How To Increase Sales In Real Estate
14 Ways To Find the Apartment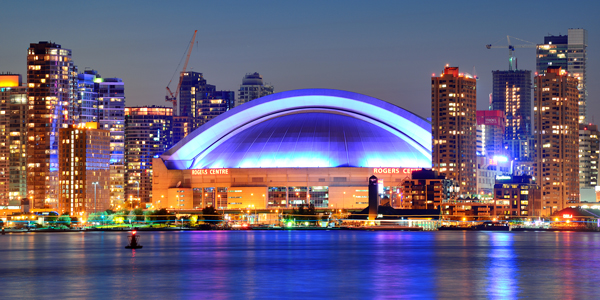 To be able to find your rental house, you must take the following steps:
60 days before your move
The best items in terms of price and location are usually rented on the first days of the month. Therefore, whoever delays until the middle of the month, has practically lost the field. It is better for you to look for your desired house 60 days before moving.
Focus your search on the first weekend of the month because it is quieter than other weeks and you have a higher chance of getting a better home.
Check your community newspaper
Check your community newspaper. Most local newspapers have print and online sections devoted to community bulletins, advertisements, and classified listings. Landlords usually use these sections to list rental properties.
Look for rental listings online
Put an online search on the agenda. According to statistics, 90% of renters start their search through the respective reliable sites. This online search can help you get an accurate feel for the apartment and its amenities. Also keep in mind that if you're moving to a new neighborhood, rental sites may not provide as much detail about that neighborhood as the existing stores.
Find a real estate broker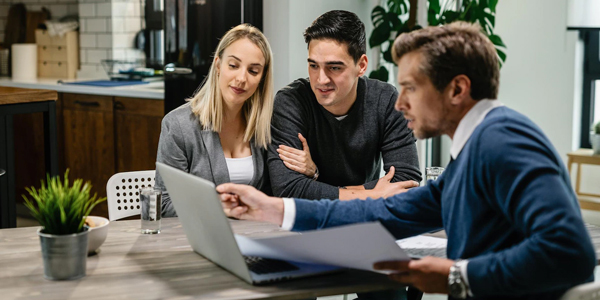 Competition is heavy in many areas. So it's better to talk to different brokers. Because each broker is related to several buildings. Then make sure you sign with a broker who has excellent relationships with rental property landlords in your area.
Don't let anyone fool you
Beware of online scammers. No one should charge you for showing a house. When renting an apartment, be careful not to give a stranger your social security number and bank account information.
Ask friends and family
Many of your friends and relatives may be tenants. Ask them to notify you when a rental apartment is vacant. They can ask the manager of the building where they live. In any case, always let the people around you pay attention to you.
Find something fitting your budget
Be sure to consider the cost of the rent. You should not spend more than 30% of your income on apartment expenses such as rent. Ask your landlord what is included in the rent. Because it is very important that you only set aside one-third of your income for this.
Know what amenities are available
Naturally, an apartment with more facilities has a higher price. Ask the landlord about laundry, parking, and storage facilities. Some buildings have sports and fitness facilities. It is important that you know what benefits you can get from your apartment.
Consider roommates
Pay attention that if you have a roommate and you are going to sign a contract, his rent will also be taken from you. So make a separate agreement that you only pay your rent.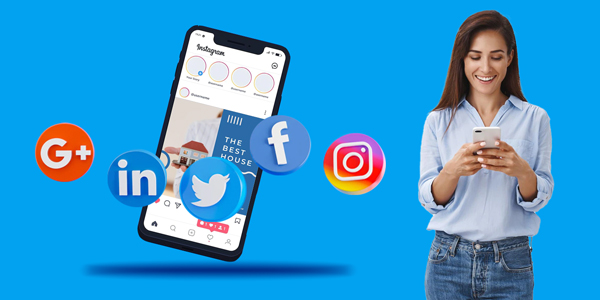 Post a request to find an apartment on your social networks and ask all your friends to let you know. Social networks are one of the best platforms for finding apartments.
Pick the right location
When choosing the location of the apartment, make sure that a series of factors are observed. The issue of local security and a place far from crime is very important. Also, pay attention to local facilities and access. For example, where is the neighborhood grocery store?
Location is important for work. You may not have a car. So you need to know where the taxi and subway stations are. Try to use Google Maps to find out where restaurants, schools, and shopping places are close to the desired apartment.
Read through the lease before signing
A lease is a legal document in which you undertake to do certain things. The rules and regulations of the lease are clear and tell you how much rent you have to pay, how long the lease is, what repairs are done before you move in and what chores you are responsible for, and what the rules are about pets.
Do a walkthrough with the landlord first
It is important to you that the building is fresh and ready and that if repairs are to be made, the landlord has already done so. So ask your landlord to check them before you move in. Things include: there are no holes or cracks inside or outside the apartment, no glass or windows are broken, door and window locks are working properly, and appliances in the apartment including refrigerator, lights, gas stove, toilet, and faucet should be clean and healthy, walls and ceilings should be insulated against weather and sound, the elevator should be healthy and fire doors, alarms, and smoke detectors should be healthy.
Hire a rental agent
Get help from a rental agent. Some brokers near you are active in this field. A rental agent is very familiar with the area and can find something for you according to your taste. You can tell the specific features you are considering and the said agent will choose the best one for you with his knowledge of the landlords.
Conclusion
Choosing the right apartment is very important. If you make a mistake, the unpleasant effects can haunt you for a long time. But if you make the right choice, you will enjoy both the benefits of a good landlord and the benefits of a good apartment. Follow the things mentioned in this article one by one to be successful in renting an apartment. And you can even live in your cozy apartment for many years.