The work of a brokerage does not progress without group activity and continuous cooperation. The importance of recruiting an expert and skilled workforce is very high. But just as important is the ability to retain that workforce. Whether you are a new or seasoned agent with experience, this article will help you recruit and retain the best real estate agents.
Read more: Real Estate Agents vs. Realtors: What's the Difference?
Recruiting Real Estate Agents: The Ultimate Guide
There are criteria and methods to consider when hiring real estate agents. These are as follows:
Understand what agents are seeking in a brokerage
A broker should know what qualities a real estate agent is looking for in a brokerage. These qualities can include opportunities for growth, prestige, and presence, professionalism, A sterling track record in the local real estate market, and leadership and expertise in the field.
As an agent, listen to the real estate agent who wants to join your agency. Find out what his needs and expectations are. Some want to get more commission and others want better job opportunities in the future.
Find out what are the motivations behind their desires and what are the factors behind those motivations. Naturally, this will take time, but eventually, you will have a very useful database that will be significantly effective in the internal affairs of the brokerage. When your agency can meet the needs of its workforce, then it will be loved by everyone, and on the other hand, the retention rate of your professional workforce is guaranteed.
Recruit talent at every experience level
Give space to emerging talents in the real estate market. Have one definition of work for them and another definition for the experienced force. Give the experienced force a respectful room and space to know they are respected. Create an environment for the new workforce to learn about branding, upskilling, and mentoring. Because the brand of your work is very important and if these forces understand it, it will be very beneficial for you.
Be proactive with your hiring
Don't interrupt the recruitment cycle. One of your agents may want to resign from your agency for any reason. You should always have alternatives ready. Your job is very dependent on public relations. You need to have such a good relationship with agents outside of your brokerage that they consistently think of you as an alternative.
A strong online presence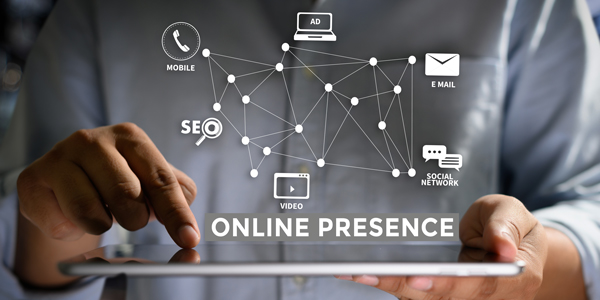 Think hard about the effects of the online environment. Your customers are looking to research you on the internet. You should proceed as follows:
Invest in search engine optimization (SEO)
When your website's SEO is good, you will always be at the top of the search results and the audience can find a deep connection with your website.
Optimize your website's user experience
Define a simple user interface for your website to engage the audience. Charm is the result of good taste and easy communication.
Create and maintain quality content
Your website is a great platform to showcase your values and knowledge. Content is very important and everyone knows this. So, keep the content up to date so that you are always seen at the top.
Do not limit your online presence to a website. Social networks have a very high potential for your visibility and development.
Drive traffic to your site with PPC
Target your specific target community through pay-per-click advertising and be seen instantly. You can control your costs every time a customer clicks on your ad.
How to Retain Real Estate Agents?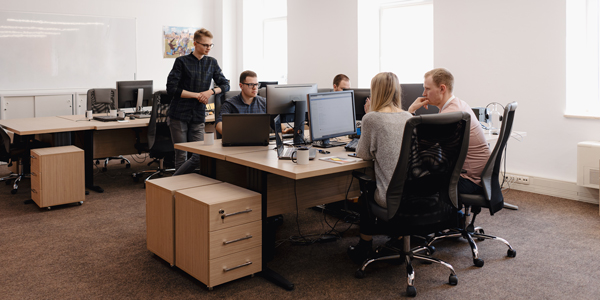 Proper recruiting is essential, but perhaps even more important is agent retention. The necessary items to retain representatives are as follows:
Invest in real estate technology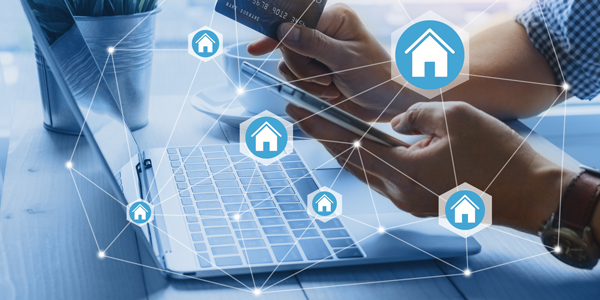 Do not ignore the significant impact of technology on business growth and success. You need to impress your real estate agents before you impress the client with technology. Your workforce will thank you for investing in technology. Because by doing this, you create comfort and speed up their work. If you want to stay ahead in the competitive real estate market, you need to put a few technologies on your agenda:
Document management software
Your job is a pile of documents. Therefore, the existence of such software can be considered a necessary tool. Automatic storage of electronic documents, management, and cataloging are of particular importance. Especially for your job where you have to deal with several customers at the same time.
Video marketing tools
The era is the era of virtual space and social networks, and traditional marketing and photo display are no longer attractive and efficient. Therefore, according to today's method, you should use videos and virtual tours.
Customer relationship management solutions
When you go to CRM software, you will understand your customers' concerns. That's when you will be able to handle them with proper time planning. These softwares, like document management softwares, have such functions.
Accounting solutions
The turnover of real estate brokerages is up to hundreds of millions of dollars per year. So not only do you need accurate software to do your accounting work, you need accuracy, scalability, and stability to continue your work through it.
The environment for agents to keep growing
It is you who must provide the tools and opportunities for the career development of your workforce as well as yourself. You should expose your agents to continuous learning and skill development. Your support will have very positive effects in the long run and you will see your employee excelling in the workplace.
With your support, you not only influence the lives of your employees, but you also prove your management ability to them. Remember that experience is something that can serve you well. Your employees will recognize you as a leader, and you can use the experience to train real estate professionals to share your insights in the future.
Establish a defined company culture
Culture is the foundation of order and progress. Defining a specific culture for the agency makes all forces work under the umbrella of coordination and unity. The biggest real estate agencies in the world also have a well-defined culture. Since culture is a long-term investment, you should be careful in choosing real estate agents and hiring them.
Culture is the foundation of order and progress. Defining a specific culture for the agency makes all forces work under the umbrella of coordination and unity. The biggest real estate agencies in the world also have a well-defined culture. Since culture is a long-term investment, you should be careful in choosing real estate agents and hiring them.
Keep in mind that you can use your company culture to attract and hire the best real estate agents. Culture is something that spreads and its reputation reaches the ears of brokers and real estate agents. This is where they eagerly come to you for cooperation.
Organize professional events and include opportunities to chat casually and enjoy getting to know each other. On the other hand, holding an event makes you brand among other regional partners, which can help you become better known.
Think about the company's perks and benefits
Add useful support packages to the benefits you provide to your employees. Delight your agents with programs like health care insurance and make the environment more dynamic by creating competition among them to get such benefits. This is a great opportunity to be creative and think outside of your box.
Find and understand the needs of your agents. If you understand their needs, you will understand exactly what benefits they expect from you, and you will be able to define them accordingly.
Provide your agents with online tools
Just as you would like your brand to be known, give your reps online tools to empower them to do branding for themselves. IDX websites can be a great idea and tool.
Highlight your agents' success
Highlight your agents' successes and show them you appreciate their progress. Let your successful agents train new agents. Give strength, personality, and identity to their work. They will believe in the value of mutual trust and will strive to bring you more success.
Conclusion
Looking at all of the above, we conclude that hiring, recruiting, and retaining agents depends on your performance. You should pay close attention to the important points in this article and try to implement them in the best way.
If an agent feels that they have become a part of your agency's identity, then they will become a loyal and highly valued force, and all of the above points are in line with this.
We hope you find this content from Agentprint useful. Please share your views with us.