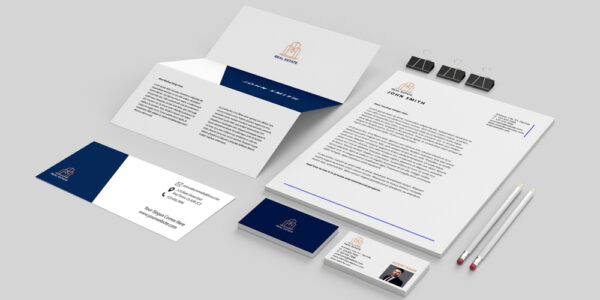 Before discussing the importance of branded business stationery in today's world, let me ask you something. What do you do if you receive an email from an unknown sender? Do you open it? Probably not. So why not put the same level of attention to details of the print marketing materials you send to your clients? If you really care how others perceive your real estate business, branded stationery is a great medium to improve your brand identity. Here are the reasons you need business stationery to expand your small business. 
Advantages of Business Stationery for Real Estate Agents and Brokers
They Keep Your Brand Consistent 
If branded business stationery is unnecessary, do you think why despite the dominance of digital, businesses of all sizes and companies from all kinds of sectors still invest in branded office stationery? The answer is "because it is necessary". The first reason you need personalized business stationery is print marketing creates exposure for your real estate brand. Dozens of mailers land in mailboxes every day. If you wish to establish your own real estate brand in a specific area, whatever you send to your clients and prospects, from presentation folders to handwritten greeting notes, must be instantly recognizable as coming from you. 
Branded real estate signs, business stationery, and other types of print marketing deliver your brand message in line with your brand identity and values, repeatedly exposing the target audience to your core message, brand visuals, logo, tagline, and other brand elements. Simply put, you need personalized stationery because they give you the exposure you need to solidify brand recognition. 
They Help Gain Trust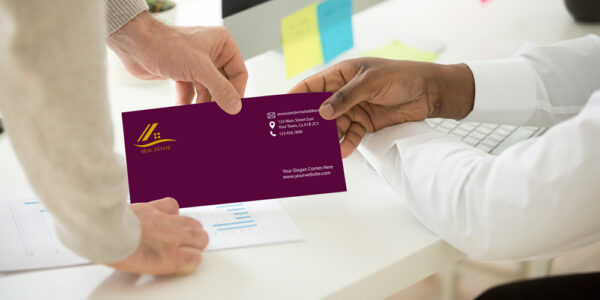 When selling or buying a property, people are very likely to trust a brand they are already familiar with. Business stationery acts as an effective communication link between you and your target market. Over time, people will get used to seeing your brand name on customized real estate business envelopes, your logo on your business cards, or your brand colour schemes on your outdoor signage. Besides, this method of marketing is easy and quick to apply so you'll have enough time to enhance the efficiency of your business.  
They Are Easy to Customize 
Though designing eye-catching, memorable business stationery should be left to professional designers, you can do it yourself by using our free online design studio. When printing with AgentPrint, you have access to thousands of business stationery design templates for free. Remember your design should include a couple of elements common to all printed marketing materials such as brand logo, contact information, communication channels, website URL, social media handles, and QR code. 
They Make Instant Connections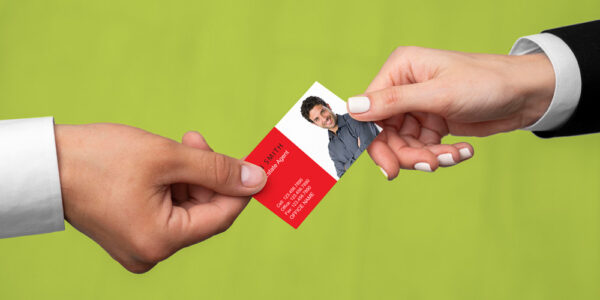 When it comes to promoting a real estate brand, stylish, memorable business cards are everyone's first choice. They offer a simple, quick, easy way to make working connections. Always carry your personalized business cards in your bag or pocket – you never know when or where you'll meet your next client. Business cards are small and easy to carry, helping you get prepared to network on the go. 
They Help Differentiate Your Brand 
One of the most effective ways to generate leads for your small real estate business is to focus on making a great first impression. If you are new to the real estate industry, there are plenty of clients out there who haven't come into contact with your brand yet. Sending handwritten notes is a traditional strategy to get connected with potential clients residing on your real estate farm. To make a great first impression, isn't it better to handwrite your message on branded, chic letterheads rather than blank paper? Keep your business letterheads in line with other business stationery to help recipients recognize your brand instantly and differentiate you from other agents. 
Custom-printed stationery gives your real estate business a sense of credibility and uniqueness, helping you stand out above competitors. It accentuates your brand's character and culture, builds the brand image, and improves your relationships with the target market. 
We hope you find this content useful. Please share your views with us.