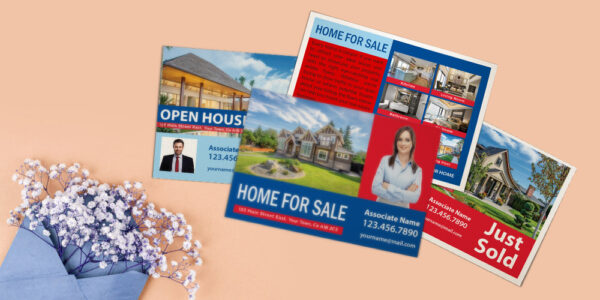 Direct mail marketing is a familiar method to real estate agents and brokers. So are real estate postcards.
Postcard marketing is one of the oldest ways to acquire and retain real estate clients. Whether you have already been focusing on a specific neighborhood or you are thinking about it, direct mail marketing should be one of the top three lead-generation strategies you employ.
Compared to other traditional forms of advertising, a real estate postcard is far more affordable per high ROI, allowing you to stay in touch with local prospects and gain a reputation as a trusted local expert. The following tips help you get more leads and repeat clients through your postcard marketing strategy. 
Tips for Successful Real Estate Postcard Marketing 
Plan Ahead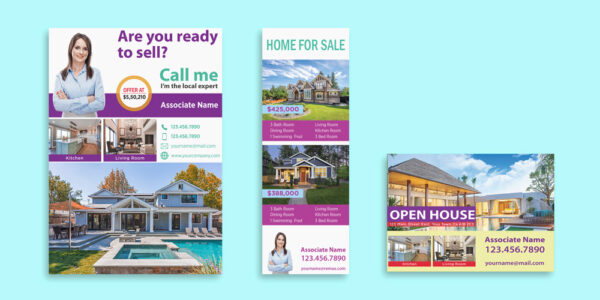 Direct mail marketing is a long-term investment. If you have never sent out postcards before, begin with choosing the target market. Next, gather precise details such as the mailing address or zip code of those whom you targeted. Then, come up with a few design ideas, content, and sizes to test them out. This helps you know where to grow the campaign from. Decide on the number of doors to include and the date your postcards are supposed to be landed in prospects' mailboxes. Finally, evaluate the profitability of the marketing strategy based on the response generated, that is, the number of leads generated and properties listed. 
A lasting, positive first impression is half of the victory. To see what color scheme, tone of voice, and design works best for you, choose two or three comparable groups of prospects of the same size to send your postcards to, then mail each group a different concept. The concept that outperforms the others shows you how to touch your audience's heart to produce the results you wish for. 
Zoom on More Profitable Areas 
The wider your real estate farm, the more the leads and profit generated. However, most agents find it very costly to invest in a wide geographic farm. Rather than wasting your money by sending a postcard to every living soul in the area, focus on attracting those people who are ready to buy or sell. It's a clever idea to narrow down your targeted real estate market. Turnover rates let you know which neighborhoods or ZIP codes are the best to target. 
Tailor Your Postcard to the Market Needs 
No two farms are alike. If you focus on more than one demographic or farm, avoid using a one-size-fits-all strategy for your postcard campaign. To know how to increase your visibility on each farm, you first need to spot the differences. Learn about the average age and income of residents, the approximate percentage of homeowners, and anything unique about each neighborhood such as a dominant industry or the current pain points local home buyers are experiencing. 
To expand your knowledge of the target market, follow the latest news about the neighborhood, read local real estate blogs, and follow the relevant social media pages. Such information gives you valuable insight into how to approach your audience and what to pay attention to when customizing your real estate postcard. 
Do It as Other Agents Do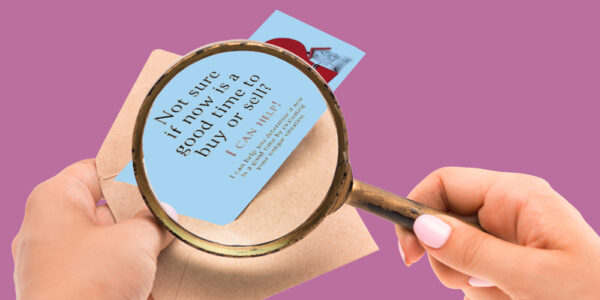 Did you receive a real estate postcard from a competitor? Hey! Don't be quick to get rid of it! You'd better study it carefully to know how your fellow agents market themselves, especially successful real estate agents focusing on the same market as you do. It goes without saying that we aren't talking about copying and pasting someone else's idea but learning about tried-and-true ideas to get new leads and retain existing clients. Keeping another agent's postcard has another advantage too. It is likely that one of your colleagues offers something one of your clients is looking for? Building good relationships with other agents in the neighborhood allows you to work with them on real estate transactions. 
Ready to grow your business? Get started with ordering top-notch, branded real estate postcards. AgentPrint is one of the best online shops to purchase top-quality, professionally designed, high-turnover, and standout postcards. 
We hope you find this content useful. Please share your views with us.