The real estate industry has unquestionably been affected by technology. The industry won't return to the way it used to be before the COVID-19 outbreak. The global coronavirus outbreak has affected every aspect of life, including how people buy homes. Will a real estate agent's working environment be the same and comparable to the pre-COVID level? Definitely not! Real estate brokers may either become outdated or have to adjust to a new standard to survive. Changes in the real estate industry will have a massive effect on buyers, sellers, and real estate brokers. Let's find out "what is the real estate agents' future?" and what agents should do to survive.
Real Estate Job Security
Since 2008, thousands of people have entered the real estate industry in one way or another. Numerous real estate investors, a new breed of realtors (with about 1 million members), and real estate entrepreneurs building tech companies are all included in this category. An examination of 700+ occupations found that real estate job security was most likely to be impacted by AI and technological advancement. The possibility that these real estate jobs may be automated soon is as follows:
Real estate brokers, 97%
telemarketers, 99%
Loan Officers, 98%
The National Association of Realtors (NAR) was founded in 1908 with just 120 members. It had more than 1.4M members in 2021.
What Are Cash-Only Offers?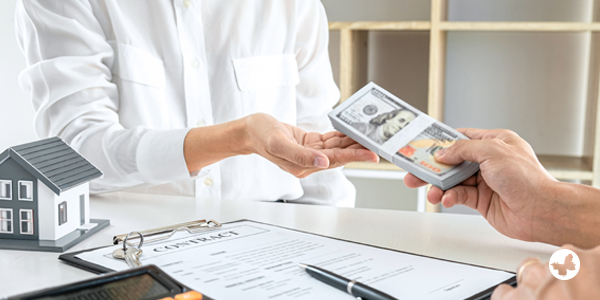 Large real estate companies, including real estate websites, have started to contact homeowners with cash-only offers over the last ten years. The businesses occasionally contact property owners who have listed their homes. In other instances, they approach property owners who haven't even listed their homes for sale.
This behaviour is not brand-new. Investors have always provided cash-only deals to property owners, but the situation back then was very different. First, it wasn't a common practice. Second, the majority of these cash-only transactions included foreclosed, pre-foreclosure, or distressed properties. Finally, almost no closed deals were over market value. This is not the case anymore in the current market.
Why Will There Be Less Demand for Real Estate Agents?
While some cash-only offers from investors continue to target the owners of foreclosed or pre-foreclosure properties, these deals are no longer the only ones available. Investors are increasingly going after owners of high-quality properties who have listed them for sale. They may even target homeowners who haven't listed their property yet but want to reside in an area with strong demand for housing and at the same time a low supply of available housing.  Most importantly, investors are now regularly paying market value or even more for deals that are fully paid for in cash.
A cash-only offer that is at or over market value is ideal for the majority of homeowners. They don't have to spend the time or money necessary to stage their home, and they can sell it for market value or more. The best part is that sellers also save up to 6% because they typically pay agent fees. And for this reason, there may be a decline in the demand for agents.
Every time an investor makes a cash-only offer on a property and a homeowner accepts the offer, at least one agent loses the opportunity to consummate a deal (two agents may have lost money on the deal if the house had never been listed in the first place).
Will Real Estate Agents Become Extinct?
In contrast to the existing situations mentioned before, eliminating agents is unlikely due to two main reasons.
First, some sellers will always stage their properties. In the luxury market, this is likely to hold up. A cash-only offer is expected to be preferred by a typical suburban family so that they can avoid the troubles of staging their home or scheduling many open houses. However, this is hardly a concern for property owners who are on the luxury side of the market, because most of them are not living in their homes while selling them.
Second, it is the issue of trust. Sellers have relied on real estate brokers to assist them in buying and selling properties for over a century. It takes time to change customer behaviour (e.g., some consumers still feel uncomfortable with digital commerce). Given the substantial risks involved in buying and selling real estate, it is highly likely that many customers will continue to feel better working with an agent than concluding a deal directly with an investment company (it's the most significant deal the majority of consumers will ever make).
How to Enhance Real Estates' Job Security
Agents who want to maintain their job security should focus on the following four primary techniques and tactics:
Being quick to adapt to new technology
Increasing volume to counteract negative impact on commissions
Reducing operating costs and client acquisition costs to boost business profit
Emphasizing providing individualized care and experience
Real Estate in Line With Technology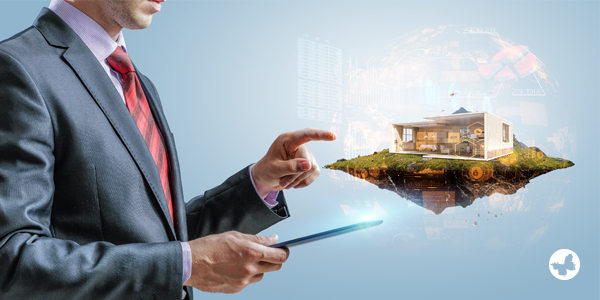 All real estate owners must be adaptable and agile as new technology opens up new horizons and economic patterns change. This adaptability is crucial for all real estate agents' long-term success in the industry. Agents in the real estate industry act like Sherpas, leading buyers and sellers up a steep mountain on roads that have been travelled before but are unfamiliar to the buyer. Blockchain, automation, digital marketing, virtual reality, and other technologies have significantly impacted the real estate agent industry.
The industry will continue to digitize quickly, house loan interest rates will stay low, appreciation rates will gradually go up, and property prices are projected to increase. It may be a bottom for the entire real estate market, and right now it's a buyer's market. Let's explore the trends that real estate agents will need to be aware of in 2023 and beyond.
Automation
Automated systems will be used more in real estate firms. The secret to future business success is automation. It has already significantly disrupted a variety of industries. Numerous real estate agents and developers are applying automation to their current operations. High-end platforms are available that have been created specifically to accelerate the process of qualifying real estate leads and finalizing deals.
Technological Platforms
The association of real estate agents and cutting-edge technological platforms working alone in the current ecosystem and in the highly competitive real estate industry is practically impossible. Real estate brokers should collaborate with cutting-edge technology companies.  Such platforms enable real estate agents to connect with a larger audience of home buyers and sellers. It offers ease of doing business and the information necessary for an agent's survival.
Digital Footprint
A sustainable real estate business will depend on having a small digital footprint. The future of real estate brokers' businesses depends on them having an internet presence, which is no longer just an option. The visibility and lead generation of agents who have invested time and money in their internet presence have increased. Many property buyers and sellers went online to look at properties while the city was in lockdown. In today's industry, a good brand's online presence is crucial.
Organic Lead Generation
For new agents, organic real estate lead generation is essential to their survival. Numerous techniques are used in the real estate industry to generate leads. One of the most effective and affordable leads in the real estate industry is organic lead. As the real estate market becomes more cutthroat, it becomes more challenging for new real estate agents to survive. To create leads and boost their online interaction, they must grasp the use of digital marketing technologies.
Conclusion
In summary, the future of real estate agents is not grim, but it certainly comes with the challenge of adaptation. The industry is changing rapidly with the shift towards digitalization and modern technology such as AI and automation, showing no signs of slowing down. Cash-only offers and direct deals with investors might contribute to a downward shift in demand for agents, but the professional knowledge, experience, and personal touch an agent provides continue to hold value. The key to longevity in this evolving landscape lies in embracing technology, improving operational efficiency, and providing standout personal care. Agents must foster strength in digital presence, utilize cutting-edge platforms, and capitalize on organic lead-generation strategies to survive and thrive in this competitive market. The real estate industry may be in flux, but with adaptability and resilience, real estate agents can indeed weather this transformation. Their resulting success shall signify not just their survival, but their evolution as empowered professionals in a new real estate era.
We hope you find this content from AgentPrint useful. Please share your views with us.