Without question, the advancement of technology in real estate will have a huge impact. Real estate agencies must adjust to these changes to preserve or develop a competitive edge. In this area, several technologies will help to track real estate businesses' activity more professionally. In this article, we intend to discuss the future technologies of the real estate industry.
Future technologies in real estate

Artificial intelligence for searching a house
Think about moving to a new city you are unfamiliar with for the first time. You don't even know which parts of this city are warm, safe, and better suited for living and which features you should, at all costs, avoid. Since you are unfamiliar with your area and its facilities, including its city traffic patterns and shopping centers, you cannot accurately predict the time it will take you to get to work or home.
But don't be worried! Artificial intelligence algorithms will soon be able to assess your habits and lifestyle. Using this data, they can advise which city or region would be the most ideal for you to reside in. Perhaps it's a little difficult to imagine now. Still, algorithms have been developed to examine your daily routines and introduce you to suitable apartment buildings based on your location and the required amenities.
As was previously noted, there are currently platforms for renting out real estate that employs artificial intelligence and big data to scan hundreds of thousands of files and anticipate which properties will suit a user's preferences and interests.
The algorithm suggests the type of area that is perfect for you based on your preferred activities, budget based on income, living and working locations, and other factors. This system regularly studies your behavior and updates its knowledge daily. This artificial intelligence is constantly picking up new information and recognizing your actions, much like a real person.
What if a mortgage, rental, or real estate purchasing and selling platform could anticipate your need to rent an apartment and then present you with a thorough list of apartments that fit your needs and preferences? Does that sound interesting to you?
AR and VR technology versus in-person property visits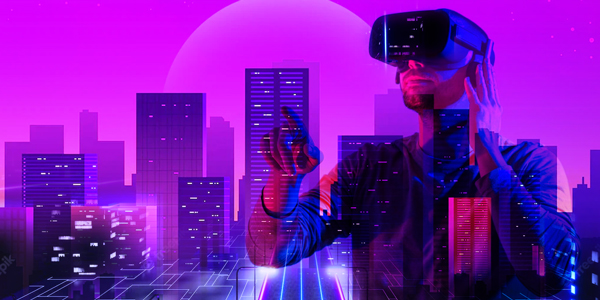 Many conventional property owners still maintain that nothing can replace a personal property visit. They think seeing the property in person is always more effective than even the best images and virtual videos. Naturally, we also comprehend their significance and concerns, and modern technology won't ever wholly replace conventional ways of providing real estate.
The most remarkable approach to comprehend the property in its entirety and customize it to individual needs is still through personal visitation. However, visiting the property is frequently highly costly and time-consuming and is therefore not recommended, especially when other eligible property files are accessible.
However, given the traffic conditions and busy work and personal schedules, it will be challenging to set a precise time to visit your future home, which may be miles distant from your current property. The best way to determine the state of the property is by using alternative methods other than physically visiting the property.
Using big data to file real estate
The necessity and benefit of calculated risks for investing in the real estate market are widely known to almost everyone in the real estate market.
Never believe someone who claims that luck alone is the only factor in successful investments. Never believe anyone who claims they don't consider the housing market when setting the price of their house.
Every decision in the real estate industry must be based on data analysis. Success is unattainable for anyone who ignores this enormous data. You can make more wise decisions and precise forecasts with more information and data at your disposal.
Big data's strength and value in the real estate industry are a result of its information.
Big data services are becoming increasingly popular, making it feasible to stop making judgments based on assumptions. Instead, use big reliable data and statistical data when purchasing, renting, or selling real estate.
Artificial intelligence and big data are working on the possibility of using these resources to help owners and properties. These technologies can determine their property's value and ensure that this pricing accurately aligns with the current real estate market trend.
What are the benefits of artificial intelligence technology?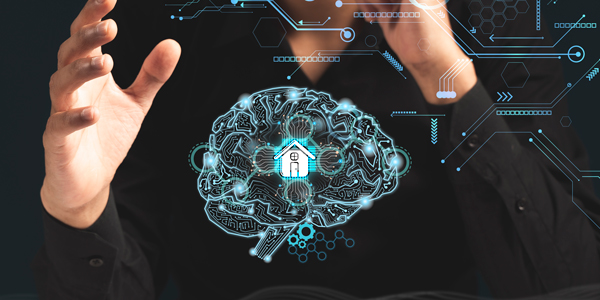 Imagine you had an apartment available for rent. Before you advertise it, you first need to determine the accurate cost of your mortgage and rent. You haven't done this before. Besides, You do not have enough time or desire to research the real estate and housing markets.
Without using artificial intelligence technology for big data analysis, you would have to personally inspect several residential properties to ensure that they are situated in the same city, region, and neighborhood as yours. Then determine the desired property's average price using this information. There is no doubt that this work is time-consuming and patient-demanding.
But today, thanks to artificial intelligence technology, a system handles all these jobs for you. Without human interference, artificial intelligence-based platforms search for houses in your neighborhood. It can find a similar size, age, and location before estimating the closest and most affordable price following the worth of your property.
Which tool would be best for you?
Suppose you want to relocate and shop for a home in a different city. The simplest thing to do is to look for properties online and compile a list of files that catch your attention as the first step.
You should check out the options you've listed in the second step. Suppose you wish to do this visit traditionally (a local visit). In that case, you will need to invest significant time and money in travel to the target city and personal house visits.
The best course of action may not be this, but it may be the only one accessible now. All you need to do to visit the home of your choice, thanks to big data and modern technology, is put on your virtual reality goggles, and in an instant, you'll be inside the desired residence. Without investing a lot of money and time in a trip, it's as though you are physically at the desired property. Not captivating?
Real estate businesses are becoming aware of the enormous potential of adopting AR and VR technology as an alternative to physically visiting a property.
Today, encounter the future.
While virtual reality technology can be a suitable substitute for in-person visits, augmented reality technology helps as a complementary service so that the property buyer or tenant can see their favorite furniture. And arrange it in the new home in a very tangible way. Before moving or buying new furniture or appliances and even painting the walls, see what things are suitable for the new house.
Conclusion
Shortly, technologies such as artificial intelligence, big data, virtual reality, etc., will help the real estate industry. The collection of accurate information and the high speed of data analysis are among the stunning achievements of these technologies. Those who adapt well to these technologies can enjoy critical competitive advantages in the real estate market.
We hope you find this content from Agentprint useful. Please share your views with us.