Nowadays real estate market is heating up, so buying or selling a property can be your most significant financial investment. A professional real estate agent can play a huge role in your ability to buy or sell. So, we suggest treating it like a job interview.
Real estate agents come in various types. They may differ in training, expertise, skills, and fees. Once you defined your expectations, try to find the one that best matches your needs.
With so many agents in the market, finding the most suitable one can be challenging. It's better to specify your own needs and situations at first. Once finished, prepare related questions to ask your real estate agent.
Essential Questions to Ask a Real Estate Agent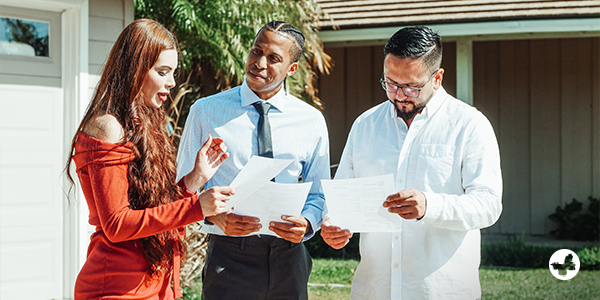 Whether you are a buyer or a seller, you need to find the right agent, and that won't happen unless you plan questions to ask your real estate agent. 
With the variation of real estate agents in mind, we recommend you have an interview with at least three agents. Once done, compare them in different aspects. Then, you can choose the most qualified agent. You can ask them the following questions:
Do You Work Full-time as a Real Estate Agent?
This is one of the first questions to ask your real estate agent. The answer "No" is a big red flag because availability is the key. Your real estate agent must be available and act fast before the house is sold or the potential buyer has found some other property. 
How Much Work Experience Do You Have?
This one is among the key questions to ask a potential realtor. A professional agent who has seen various situations has gathered valuable work experience. This agent knows how to act in different situations.
What Sets You Apart from Other Real Estate Agents?
Consider this one at the top of your list if you wonder what questions to ask a potential realtor. Real estate agents have various personality types, work ethics, and marketing plans. So, it's of high importance to see their unique abilities.
Keep in mind that you don't just need a salesperson. You need someone to take your hand on this path and help you in different aspects. So it's crucial to pay attention to the characteristic of your real estate agent.
Do You Have Any References from Past Projects?
Reviews are more important than you might think. They provide a lot of information about your potential agent and give you crucial information easily and quickly. We suggest you pay more attention to videos and photographs instead of written reviews. Videos and photos are less likely to be fake and add more authenticity.
What if I Am Unsatisfied with Your Services?
You might face many problems during your cooperation and want to end the partnership at any time. In this situation, the reaction of your real estate agent comes to be very important. So, it's crucial asking questions about this matter and probe their potential behaviour.
Their reaction can highly influence your selling or buying experience. They might accept the present weaknesses and try to work better, or they might be just too arrogant to accept.
Do You Work by Yourself or with a Team?
This is a great question to ask your real estate agent and tells you a lot about your partnership perspective. Those who work with a team have more experience and are more likely to satisfy you. The reason is that a team is compromised of multiple agents, many of whom are professionals in a specific skill.
Are You Able to Handle My Particular Situation?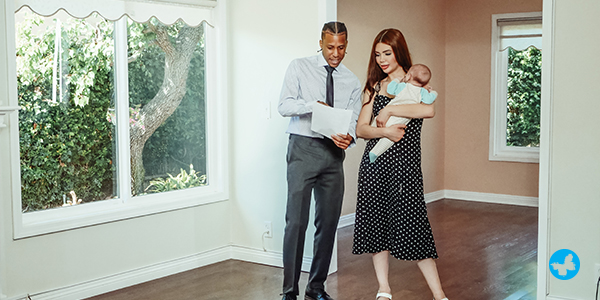 Are you a seller? House buyer? Or a house flipper? If you answer "yes" to one of these questions, You might face various scenarios with completely different solutions. Your real estate agent must have a lot of experience and not be baffled by unique situations. It's one of the good questions to ask a realtor if you've got any particular circumstances.
What Certifications Do You Have?
Real estate agents need to get additional specialized training to become prominent. The acquired certifications also help you to probe special skills. The most important certification in the real estate market is CRS or Certified Residential Specialist. Also, there are a lot of others to get.
If you're a real estate agent, mention the most effective certification on your business card. Agent print can gather all your valuable information on an elegant business card. We recommend it for its high print quality, unique services, and professional look.
Do You Have Any Specific Marketing Plans?
Any experienced real estate agent must have a specific marketing plan. Some use well-qualified photos or virtual tours to ensure a high view on approved real estate websites. Some use email marketing or social media marketing. A specific marketing plan helps the agent have a clear strategy. This is one of the pressing questions to ask your real estate agent. Pay full attention to their specific marketing plan and their way of reaching it.
How Will You Bargain on Our Behalf?
This is one of the most important questions to ask your real estate agent before choosing the proper one. Whether they're going to help you in buying or selling a property, they must have noble negotiation skills.
Buying or selling real estate needs expertise and a win-win approach. The good real estate agent won't negotiate to make you the only winner in the deal. To have remarkable negotiation skills means considering the situation, analyzing it, and defining the best move possible.
Conclusion
As we saw throughout this blog, having the right real estate agent is essential for an impeccable process. But not all agents are equal. As it is hard to choose the best one from so many agents, you'd better define some questions to ask your real estate agent and try to choose based on them. We hope you enjoy this blog and find it helpful. We are eager to read your views on this content.
We hope you find this content from AgentPrint useful. Please share your views with us.