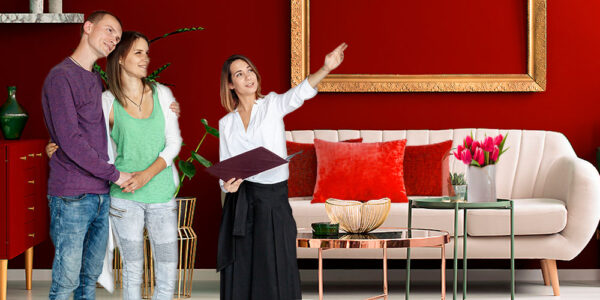 Thanks to the internet, most people have access to a sufficient amount of textual and visual information about the properties on the market. Open house events may not be as common as they used to be, but many buyers still love to enter and walk through the house they will likely live in. In fact, most people start their search online by seeing photos and virtual tours. However, real estate statistics show that serious buyers usually look for a house by visiting open houses.
When it comes to making decisions about real estate investment – probably the greatest investment decision one makes – most people believe that it is more reasonable to see the property in person and inspect it before purchase rather than relying on virtual tours or photos. Otherwise, it will be like buying a pig in a poke. 
Read More: How to Sell House Fast Without a Realtor
Why Open House Matters
Hosting an open house event has several advantages for both sellers who like to achieve the best possible price and prospective buyers who usually trust their personal experiences than photos or information presented on the Internet. But does it really pay off? It goes without saying that many factors are involved in the fast selling of a house, e.g., the desirability of the property itself, marketing method, etc.
Nevertheless, many real estate agents still believe that open houses can considerably increase the chance of selling a property. In fact, there is always a chance of receiving some good offers in an open house. On the other hand, the costs will be high if no serious buyer shows up or the offers are not as expected. If you are not on a budget, however, it is worth giving it a go.  
Maximum Exposure 
An open house is the sellers' best tool to market their properties. Better exposure means receiving more attention and eventually having more chances of a sale. When buying a house for the first time, most people do not know how to start. They often feel to need a great deal of guidance and advice throughout the home-buying process. They usually start by visiting open houses to compare the pros and cons of the houses on the market. Open houses provide an ideal opportunity to invite and attract such customers and convert them into ultimate buyers. 
Freedom to Explore

Most buyers feel nervous and uncomfortable when visiting a property alone and walking around with the host. They may feel shy to wander around and explore the house as much as they really want. No matter how reasonable the price or how desirable the property is, such negative feelings can discourage potential prospects from buying a house. Open house events and group visits, however, give buyers complete freedom to move through the house without feeling uncomfortable in the presence of the homeowners. Such a relaxing atmosphere allows prospects to take their time to get a clear picture of the best features of a house and also encourages them to make an offer.  
A Tangible Experience 
The purpose of hosting an open house is to increase a house's exposure. For buyers, physical visiting is the only way to effectively see what the property offers. While high-quality digital images and virtual home tours available on websites or applications showcase positive aspects of a property in the initial search, they can't defeat personal experiences. Though what is shown as good features of a property by online adverts may look wonderful and desirable, the truth can be quite otherwise.
Sometimes, buyers find the advertised property far from what adverts said it would be. That's why when it comes to buying a house, most buyers prefer to see it from near and feel comfortable with it. Moreover, pictures never tell the buyers the details which may change their minds. Open houses allow buyers to see, feel, and eventually believe – and it cannot be reached otherwise.  
Getting More offers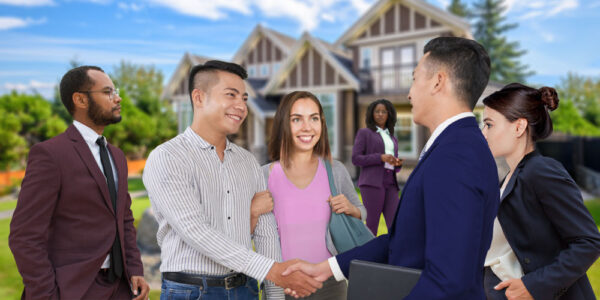 One of the biggest advantages of hosting an open house is increasing competition among serious buyers. Real estate agents often start marketing a property at least one week prior to holding an open house. No one can visit the property until the due date and this can generate maximum interest on the part of potential buyers. Generally, people are more likely to buy something when they see others are interested in it as well. True buyers will surely put in quick offers to avoid missing their desired house. This creates a good opportunity for agents to push the buyers through a fast sale. 
Valuable Feedback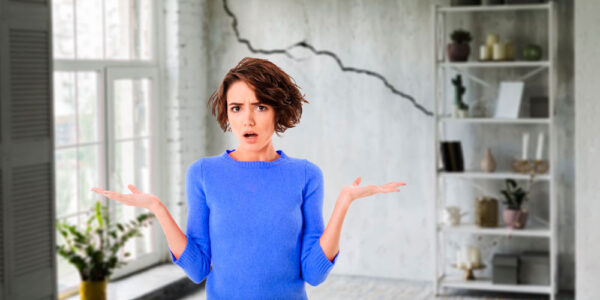 An open house is a great way to know how buyers evaluate your property. Needless to say, the feedback you will hear from customers about your house is not always pleasant – you can't please everyone – but remember that both positive and negative feedback is valuable. There are no better sources than a well-timed comment from a visitor to realize that there are a few things to get fixed – a leaky tap, a squeaking cupboard door, or a blown bulb. More it will help you to know what buyers think about the price. Nobody would complain that the price is too low, but in case everyone thinks that the price is too high, it would be better to adjust it. 
How to Have a Successful Open House? 
Use Social Media Marketing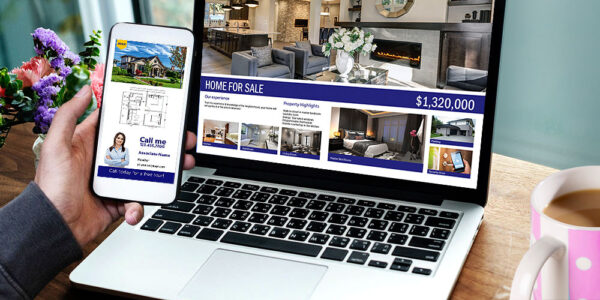 Not seen, not sold! The key point about marketing an open house is to make sure that people know you are going to hold one. Thanks to technology, you can share online photos and video tours of the property to capture the attention of more people. The great scale of social media allows you to market your open house to a great extent and reach a large group of the target audience. You can post fascinating, high-quality digital images taken from the property on the popular high-traffic visual platforms like Instagram and Facebook where your marketing message is noticed by countless numbers of people. Don't forget to share live videos with your followers to invite more interested people to join.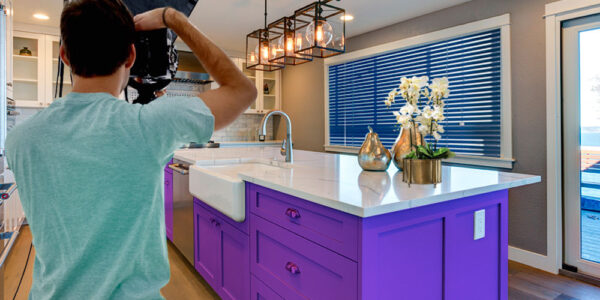 Sharing poor-quality, low-resolution or blurry photos, or photos taken in bad lighting or from inappropriate angles to market your property is as if you are asking your visitors not to bother to come to your open house. These days everybody has a smartphone in his hand to take mediocre photos. But quality photos taken by a professional photographer will go a long way. Either way, don't forget to get your house ready before photography.
Both the interior and exterior of the house must be neat and tidy. And don't forget to open the curtain and let the light in. Good lighting makes your house feel homier and more pleasant. At last, make sure that the photos showcase the best and most important parts of your property. 
Prepare the House for Viewings  
When it comes to selling a property, the first impression counts. Before passing through the front door, buyers create an image of the house they are going to live in in their minds. What happens if they find their dream house far cry from what it is supposed to be? The way you present your house to the prospects can make or break your open house.
A messy countertop or furniture covered in dust and cobwebs will make would-be buyers walk out of the place.  Make sure your property looks as tidy and pristine as possible. Don't forget that the first thing visitors see when they come to an open house is the outdoor space. For the best result, the outside of the house must be as clean, tidy, and beautiful as the inside.  
Removal of personal items is a very important thing to do before hosting an open house. It allows buyers to feel comfortable with the atmosphere and visualize themselves at home while walking through the house. A house full of personal items, however, feels like someone else's house and not theirs. To make the most of your open house, ask the sellers to remove or store away all family photos, personal stuff, clothes, children's toys, and overtly religious items before the big day. 
Do Something about Odors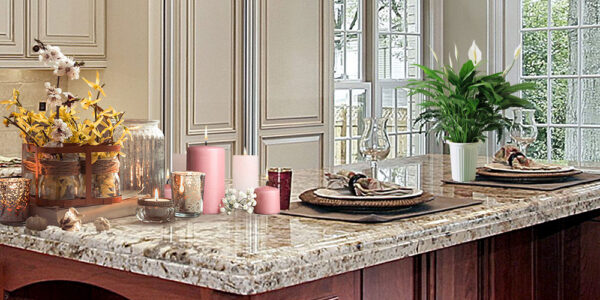 Nice smells evoke good memories and bad smells just do the opposite. Don't you want the visitors to leave your open house without offering, do you? So get rid of stale cigarette smoke, garbage bags, rancid foods, unclean bed sheets, or pet waste before your visitors arrive. Offensive odors linger on home, so they are instantly noticed by those who just enter your house. Use scented candles or freshening sprays to kill odors but don't overuse them. Some people may be allergic to chemicals used in fresheners, or they may suspect that you are trying to cover something. 
Let Signage Show Direction 
Open house signs play an important role in your success. Put signage on the lawn or around the neighborhood so your visitors can find a way without a problem. There is nothing more frustrating for the buyers than driving around for hours to find the house they wish to buy.
Make sure that you use enough signage in the appropriate places with good visibility so the people coming to your open house don't miss the chance to find it. For the best results, keep your messaging simple but remember that the information visitors need to know – the words `Open House', real estate agent's phone number, and an arrow showing the way – must be included. Moreover, an attractive design and bright, eye-grabbing colors make your signage stand out. 
Welcome the Neighbors 
When hosting an open house, the last thing one wants is the looky-loo neighbors nosing around. This happens quite often. Instead of getting nervous, simply let them know about what you are going to do before the event starts, so you can go ahead without any disruption.
Having neighbors around your house is not always bad. Some of them can be the best salespersons for your property. They may not have any intention of buying your house but they may know someone who will. So let them put the word out about your open house. On the other hand, people usually understand that what matters when buying a house is not only the house itself but also the neighborhood and the neighbors. Buyers are interested in knowing about the people living next door. If you have nice neighbors, let them in and introduce them to the prospects. 
Play Music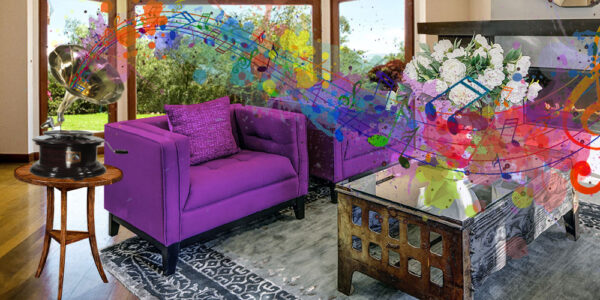 Whatever we feel, see, or hear touches our senses and influences the decision we make. People never choose to buy a house if they don't like its atmosphere. To make the best of your open house, you need to make the house environment as comfortable and pleasant as possible for the buyers. A quiet house feels awkward and uninviting. Playing soothing music or a popular soundtrack in the background creates a lively atmosphere and touches visitors' hearts in a way that they can picture themselves at home.  
Be Absent 
Now that everything is ready to host a smashing open house, it is time for sellers to leave the house and let the visitors feel at ease and freely talk to the agent about what they like or dislike about the property. The feedback coming during the seller's absence will be of importance because it lets the seller know if there are problems to deal with. Don't worry if the visitors criticize your house when sellers are not present to defend themselves. Instead, use your experience and expertise. A professional agent knows how to change the prospects' minds and what to say to entice them into buying the house. 
Create Memorable Collateral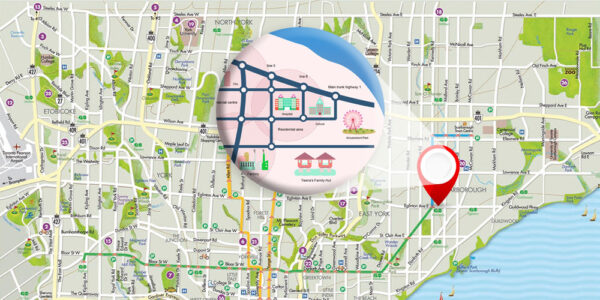 Though open houses let the visitors carefully inspect the property at their own pace, they probably won't remember the details after they leave the open house. To ensure that you don't miss a would-be buyer, create beautiful real estate feature sheets containing essential information about the neighborhood amenities such as cafes, shopping centers, clubs, health centers, restaurants as well as municipal services like schools, parks, public transit, etc.
The best thing about collateral is that the visitors take them home, so they have enough time to do more research before making the last decision. Don't forget to add your contact information to the collateral for further contact. Last but not the least, send an email thanking the visitors for attending your open house. This not only helps you to stay in touch with them but also makes your name be etched in their memories and increases the chance to convert them into buyers. 
We hope you find this content useful. Please share your views with us.