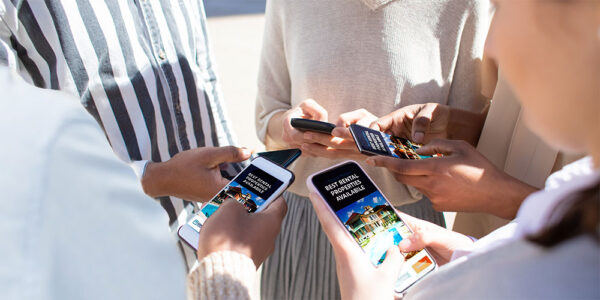 Real estate social media marketing is no longer an option for realtors but a must. The ultimate goal of any realtor is reaching more prospects, closing more deals, and earning more profit. And what is better to achieve this than the social media platforms the prospects frequently use?
Real estate social media marketing can serve as a primary plan to engage with prospective clients in real-time and as well as increasing brand awareness. Sponsored content and smart digital marketing can effectively convey your company's message to the exact audience and encourage them to engage with your advertising campaign and be your brand's advocates. 
Basics of Real Estate Social Media Marketing for Realtors 
Pinpoint the Market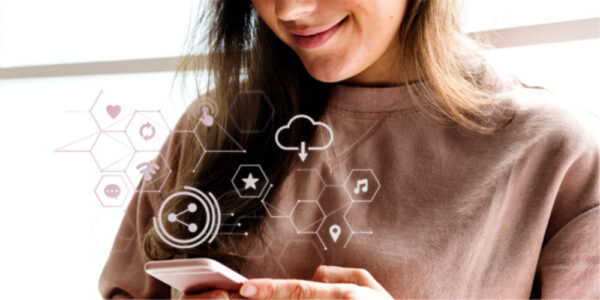 Who is my target audience? What do they seek? What social platform are they spending their time on? These are the key questions every real estate agent should ask himself. Determining the target market is the first step toward successful real estate social media marketing. Finding the right answer for the above question helps you differentiate different social media platforms by their marketing potential and purpose in relation to your personalized marketing goals. 
Instagram and Facebook, for example, are the best to connect with the B2C market while LinkedIn is the most appropriate social platform to establish B2B connections. Also, Facebook and Instagram are visual-based platforms. This makes them highly effective in reaching local clients. LinkedIn, on the other hand, is an optimal social media to reach real estate investors. 
Budget for the Target Audience 
People living in the digital age are constantly bombarded by an infinite stream of information on the internet. Obviously, internet users cannot pay attention to all of it. Since the competition in the real estate industry is constantly growing, producing the best-tailored marketing content for the target audience is pivotal for effective marketing and budget allotment. To cut through the noise, you need to produce real estate social media marketing content that is the most relevant, personalized, and reliable. Keep in mind that formatting your marketing content algorithmically will grant you a professional insight into who, what, and where your advertising should be targeted. 
Once you identify your target market and produce the relevant content, the data generated tells you which marketing initiatives excite the most interest and what demographics have the highest level of engagement. This avoids wasting your time and budget on irrelevant demographics and helps you tailor future content and messaging according to the target market's preferences. 
Monitor the Level of Engagement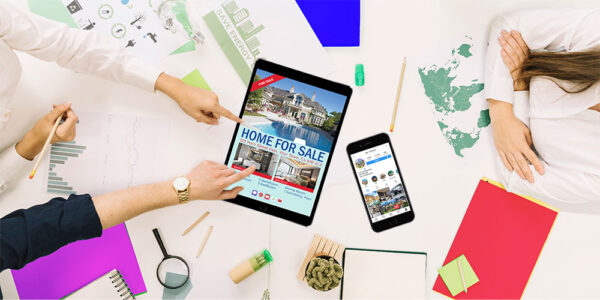 Real estate is an ever-evolving economic sector. To outperform your competitors, you need to constantly gather information about the target market, analyze reports, and monitor the results. Utilizing smart technologies like predictive analytics provides your prospects with more relevant experiences and improves their engagement.
To achieve the full potential of your real estate social media marketing, you need to monitor the target audience's behavior and conversations surrounding your business. Monitoring is a critical step since it enables you to communicate with online critics timely and tactfully, reinforce your customer advocates, and deeply understand the target market's opinions and needs. Moreover, it helps you find out which social platforms and advertising initiatives have the highest ROI. 
As the target market's needs and digital behavior change, your real estate social media marketing plan should be modified and changed as well. Over the last decade, social media marketing has become an indispensable part of business advertising. If you fail to leverage social media properly, your efforts to take the market share from your competitors will likely be in vain.  
We hope you find this content from Agent Print useful. Please share your views with us.