Real estate flyers are a widely-used direct mail marketing form. The realistic visuals, high-resolution photos, and detailed descriptions allow potential buyers to visualize and feel themselves in their new homes. Visually attractive, high-quality real estate flyers are a perfect choice to promote current listings, open houses, house tours, upcoming sales, or any other relevant events. If you are on the fence about investing your marketing budget in real estate flyers, this article will give you a few good reasons to do so.
Do Flyers Work?
If you want to make your business and brand name stand out and be famous, then flyers are the best tool. Consider that you are promoting your company or a restaurant. Flyers are the best physical means of advertising to convey to the audience. 
Although digital marketing channels have now become a very powerful tool, offline advertising techniques such as flyers and leaflet distribution offer genuine value to brands. According to research from the DMA, 48% of customers who visit an advertised store or website, are seeking further information about a brand or purchase a product directly after receiving a flyer through their door.
Official DMA stats present that almost 50% of people read addressed mail and more than 60% read door drops.
Why Are Flyers Effective?
If you're looking for a cost-effective marketing plan, check out flyers and brochures. Advertisements are not only effective, they allow you to spread your message and promote your event or business very cheaply. Depending on the type of quality, size and number of brochures you want will affect the price. Deciding on the amount is something you need to think carefully about, as too many can be a waste of money, while too few can be a wasted opportunity to get your message across.
Here are the pros of real estate flyers:
An affordable way to promote: flyers can spread your brand message. They are inexpensive to print and distribute.
Quick turnaround: They can be printed and distributed in the form of short notice. Some people need to know fast and they share new offers and important news with them. 
Perfect for events: They can promote an upcoming event such as a cultural meeting at short notice.
Easy to measure success: You can track QR codes, specific URLs and Leaflet numbers which make you enable to measure your success.
Great for new store openings: you're opening nearby and want to inform local people. So a well-designed flyer introduces you to potential customers.
The physical part of your brand: People can touch flyers. Flyers are tangible and do not get lost in a large volume of email folders.
How Do Real Estate Flyers Generate Sales? 
They Are Tangible 
Real estate flyers are powerful tools to touch the receipts' soles. Imagine that someone gives you a flyer as you are walking on the street. What would you do? You would probably catch a fleeting glimpse of it. If you find it interesting, you would take it home and read its content. Mission accomplished!
That is what real estate flyers are created for. That is, drawing the target audience's attention to your advertising, engaging them, and encouraging them to respond to your marketing message. They are not like emails or online ads that can be easily ignored. When someone gives or sends you a flyer, you have no choice but to take it, touch it, and feel its quality – even if it finally ends up in the trash bin. Touch is a powerful sense.
Tangible flyers can boost your business by tapping into recipients' emotions and driving tangible results for you.
They Engage the Target Audience 
It may sound like a very big claim, but real estate flyers can help your business flourish. You can tailor these highly customizable print tools to your target audience (first-home buyers, for instance) to get the maximum response. You only need to know what your audience is impressed by.
With a good understanding of the current trends, a little creativity, and a couple of out-of-the-box ideas, you can make potential clients fall in love with your business. Impressively-designed flyers will catch the recipients' eyes and persuade them to react positively to your call to action.
They Generate Leads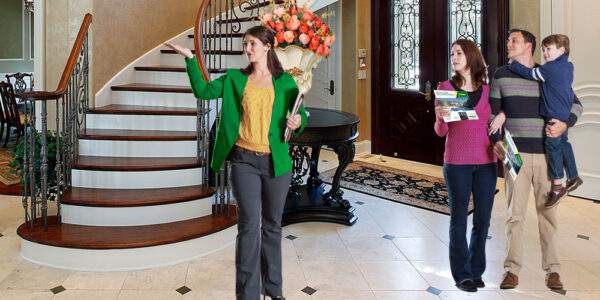 An effective marketing strategy generates leads and turns them into sales. Sending real estate flyers to potential buyers is one of the most traditional marketing strategies to create opportunities to expand your network and reach new clients. Moreover, real estate flyers are likely to be shared with and read by more and more individuals; among those sharing your flyers are your future clients.
They Are Interesting and Easy to Read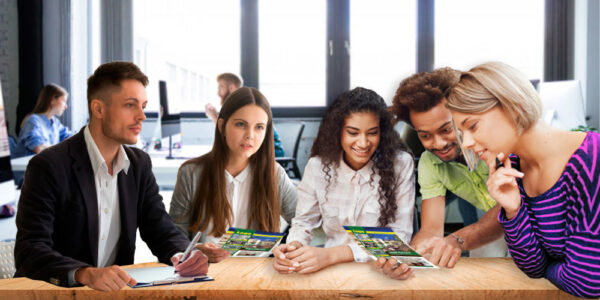 Among the print marketing tools created to communicate marketing messages with prospects, real estate flyers are a second-to-none choice. Having a luxurious, eye-grabbing appearance that prominently showcases a property and a few catchy words printed with large fonts, real estate flyers are very easy to read and quick to digest for the recipients. They speak directly to the readers and create a lasting impression on their minds.
They Are Visually Pleasing 
Thanks to advancements in design and printing technology, you can create stunning, personalized designs that convey your whole message to the recipients with just one look. Humans are visual creatures. People are less likely to forget beautiful things. To make your design visually impressive and engaging, go right to the point, use large fonts, put a limited amount of words on it, add a high-definition photo of your listings, and choose appropriate colours.
They Affect House Buying Decisions
Familiarity with the current needs and demands of the target market is an essential quality for every astute real estate agent. Did you know that real estate flyers are a tried and true marketing strategy to reflect your professional capabilities? Attractive, high-end real estate flyers can shape prospects' perception of your brand – especially if your flyer is the first picture they get from your company.
They Save Your Time and Money 
Despite their high sales-generation potential, real estate flyers don't require a heavy budget, nor does it last too long to order and take delivery of them. Some printers even offer a one-hour printing service. The only thing you need to do is to contact a reliable printing service, choose the design of your flyers, and place an order. If you want effective flyers, check out AgentPrint, an online signs and marketing tools store for agents, that offers branded real estate signs and materials printed on best-quality paper stock with the latest technology. 
Now that you know the benefits of using advertising flyers, it would be no harm to give it a try and mail customized real estate flyers to your local clients or distribute them during showings or open houses.
We hope you find this content useful. Please share your views with us.