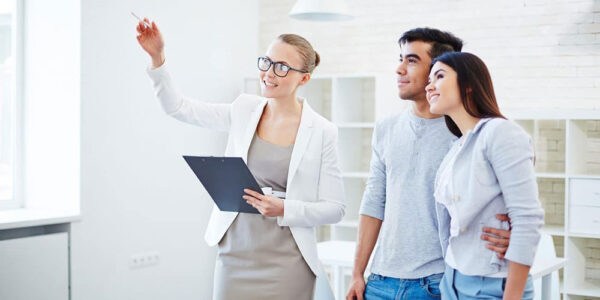 Opening your house to the buyers is the most traditional way of marketing a house. Though the traditional open house is being replaced by virtual home tours, It is still unimaginable for many buyers to make the largest transaction of their lives without seeing the good first. Not only picking the right property but also featuring it matters. If you and your clients agree on hosting an open house, make sure that you try hard enough to draw the potential buyers in. To cut through the noise, consider the following suggestions. 
Read More: How to Sell House Fast Without a Realtor
What Drives Foot Traffic to an Open House? 
Location 
A house located in a crowded neighborhood is a good candidate for an open house. If the house you sell is off the main street, it is quite likely that the For Sale sign set up in front of the house will get seen by those driving by. Moreover, it will be easy for visitors to park their cars. But what about the houses located in remote areas with few passersby? If the sellers live in the boonies or on a street with no parking, it is better to forget about in-person viewings. Instead, you can feature your listing on your favorite real estate website, schedule an online open house, or market your listing through a real estate virtual tour. 
Curb Appeal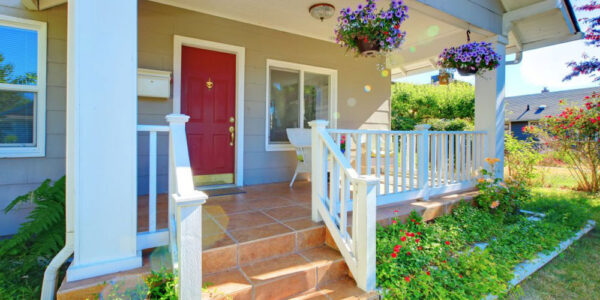 Is the house you want to sell attractive from the outside? There is no denying that the first impression matters. Who can ignore pops of color, beautiful flowers and plants, a wall-mounted mailbox, or a gorgeous overhead light fixture? Stellar curb appeal is one of the most important factors to increase house value that can entice potential buyers to come into a house. No matter how beautiful the inside is. If there is nothing special about the outside of a house, fewer buyers show a willingness to see the inside. 
If you didn't find a house appropriate for an open house, you'd better give sellers some advice to make the outdoor space inviting. Cutting back trees and shrubs, cleaning roofs and gutters, adding planters by the front door, painting the front door, lightening up the exterior with light fixtures, or upgrading the mailbox are simple ideas that can go a long way. 
Eye-catching Signage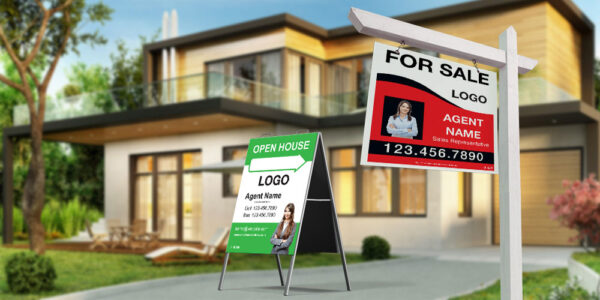 We are living in a high-tech world where the focus is all on technology, social media, and digital marketing. In your local world, however, well-designed real estate signs are a must. Among the conventional and modern tools utilized to market real estate, real estate signs are one of the most tried and true ones. Want to sell your listing as quickly as possible? Then your marketing efforts must be focused and deliberate. 
A Creative, properly designed open house yard sign not only delivers your marketing message clearly but also turns the first impression into a lasting, memorable one. The quality of your signs is especially important because it shows how sellers regard their property. The size and style of a sign can vary depending on the property and price point. High-quality signs, however, always stand proud as they reflect the value of a house. Remember that not only the sign itself but also where it is placed make a huge impact on attracting the foot traffic you desire.  
Large, imposing open house feather flags are also a nice choice to draw the eyes to your open house even from afar. Despite being outstanding in their presentation, open house feather flags are lightweight and can be set up in minutes. 
Are all real estate signs created equally? Surely not! Let a professional printer take care of your signs. AgentPrint is an online real estate signs and marketing tools shop with a team of professional designers that provides real estate agents with quality signs at an affordable price. If you care about quality print, customizability of design, and perfect customer service, don't hesitate. Sign up and order now!
Real Estate Flyers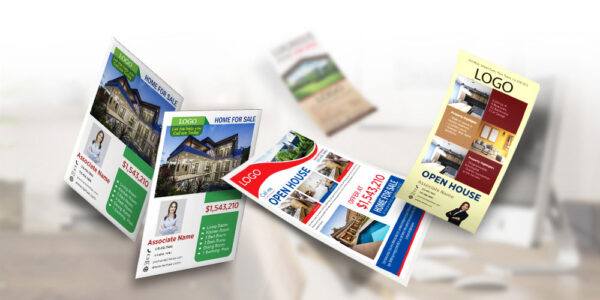 Real estate flyers loaded with impressive photos and descriptions of the house are a great strategy to draw foot traffic to your open house. When hosting an open house, however, people don't need photos or descriptions beyond what they can see when coming in. The first side of your flyers should showcase the unique aspects of the house, the neighborhood amenities, or anything that matters to the buyers. On the second side of the flyers, you can feature the upgrades you have made on the house such as ceiling insulation or a new front door.
In conclusion, generating quality leads is a top priority for every real estate agent.  If done properly, hosting an open house is a fantastic way to engage with potential buyers. What other ways have you tried to make your open house a success? 
We hope you find this content useful. Please share your views with us.