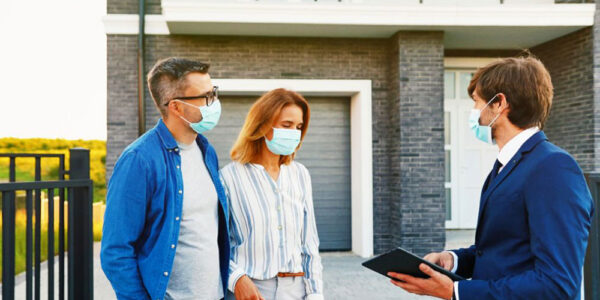 Has the outbreak of Covid-19 affected your real estate business? What have you done so far to save your career? The safety warnings and social distancing rules have drastically changed the way people do business, not only at present but in the future. Most real estate agents and brokers have turned to alternative, non-traditional marketing methods to sell their listings. What about you? Don't you think it's time to rethink different aspects of your real estate business? 
How to Have a Highly Profitable Real Estate Business despite Covid-19? 
Do unusual working hours and uncertain income make you nervous? What is your strategy to minimize the impact of the Covid-19 pandemic on your real estate business? Though the housing market is getting revived from the primary shock, it still seems to be so hard to return to "normal".  Even if you are earning a huge profit right now, it won't last unless you have a clear, effective strategy to reach new clients and turn them into leads. 
Like it or not, real estate is changing and forcing you to keep up with the changes. Try to look on the bright side of the matter. Take advantage of the situation and turn the threats into more leads and sales. Here are some useful strategies to make your real estate business more profitable despite the pandemic.  
Focus on Social Media 
Fortunately, social distancing is not applied to social media. So you still have lots of opportunities to establish and reinforce your presence in the community. Besides, health officials continue encouraging people to stay at home, which means most people are now spending more time on social media than before. Take advantage of this opportunity and rebuild your past relationships, keep in touch with current clients, and attract new customers. As you are advertising your listings, update your page every once in a while with the latest market news and lifestyle tips. 
Add More Details to Your Listings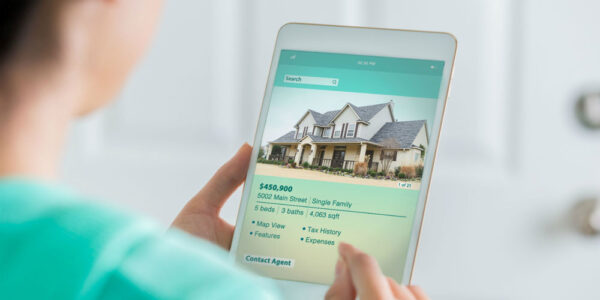 Despite experiencing a deep recession in early 2020, the housing market has been reviving in recent months. Uncertainty about the future of the real estate market has made desperate buyers and sellers rush into making purchases while they could. Since planning showings or hosting open houses may not be possible these days, the only choice you have is to strengthen your online presence. 
Now that there are plenty of potential buyers waiting out there, take advantage of the opportunity and beef up your listings' information. It gives the interested buyers a better idea about the unique features of the properties listed on the market. Make sure that you add enough high-definition photos from the areas buyers usually pay attention to – the house's exterior, views outside windows, closet space, floor, etc. Well-worded copies and engaging captions also help your listings stand out.   
Update Your Blog Regularly
Though social media enables you to share your listings' information with a large group of potential buyers regardless of their geographical location, the limited number of characters prevents you from sharing a good deal of information with your followers. On the other hand, you can put as many house buying/selling tips, professional advice, and market news as you want in your real estate blog. By updating your blog regularly, you can not only solidify your position as a highly knowledgeable agent and reliable resource in the local market but also generate more leads. 
Set up Remote Viewings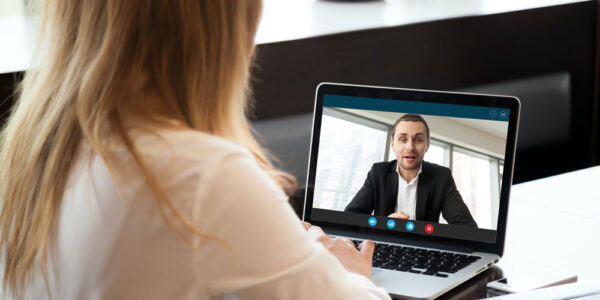 It is understandable that in the current situation, some sellers refuse to let strangers inside their homes. On the other, the idea of investing lots of money in a house you've never examined from near sounds so stupid. Thanks to modern technology, however, it is possible for agents to save their real estate business and keep their clients happy at the same time. 
Three-dimensional real estate tours, photos, and floorplans are realistic alternatives to in-person viewings. Though they are not new, not all real estate agents have used them until recently. Being a tech-savvy agent will surely help your real estate business stand out, and also increase your clients' satisfaction. Besides, virtual tours allow for 24/7 advertisement regardless of location. If you haven't used technology to boost your listing before, don't look further and adjust yourself to the new ways of doing business. 
The idea of a remote real estate business is not just handy right now. The above tips can fuel your business in the post-Covid-19 market as well. 
We hope you find this content from Agent Print useful. Please share your views with us.