Making a lasting first impression is essential in the competitive real estate industry, and a unique real estate feature sheet design can be a game-changer. We're here to share valuable insights specifically tailored to help real estate professionals elevate their property listings and captivate potential buyers. With our commitment to excellence and cutting-edge technology, you'll discover innovative and time-efficient approaches for designing feature sheets that stand out from the competition. Allow us to guide you through hassle-free design tools and templates that, combined with our exceptional customer service, will transform your marketing materials and turn properties into irresistible investments. Before reviewing design tips, let's see what real estate feature sheets are for our non-realtor audience.
What Is a Real Estate Feature Sheet?
Simply put, buyers do not pay for a property but for its unique features. What real estate feature sheets do is showcase those aspects of a property that can entice interested buyers into making an offer. Real estate feature sheets are widely used across Canada. They are pieces of paper giving the prospects, a summary of a house's data available in MLS including square footage, number of rooms, selling price, neighbourhood amenities, etc., as well as quality photos showcasing the best aspects of the property. However, feature sheets are not used just to inform. You have already added all the above-mentioned information to your online listings. Why should you print them on paper?
Why Do Real Estate Feature Sheets Matter in Advertising?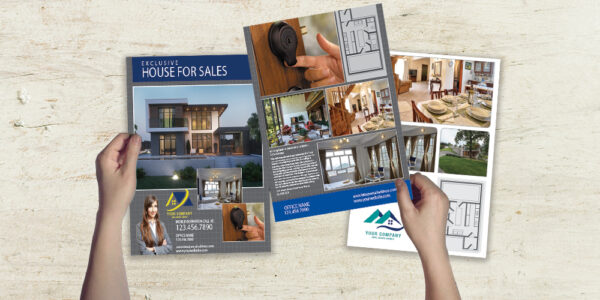 It's plain. Simply listing a property on your website will not help it sell quickly. A feature sheet is something people can touch and take home. People usually respond better to tangible reminders providing useful information about the key features of a house for sale. Real estate feature sheets are a perfect choice to make an impactful first impression on the prospects and keep them engaged with your marketing message. 
Containing high-definition photos emphasizing the best and most unique aspects of a property, feature sheets tell the buyers clearly what it is like to live in that house. The best thing about real estate feature sheets is that they allow potential buyers to compare different houses and features and find the right property that perfectly matches their needs. Be sure that once buyers find what they look for, they will contact you to make an offer on the house.
Pro Tips for Real Estate Feature Sheet Design
When it comes to marketing a property, a well-designed feature sheet is a must-have for any real estate agent. A feature sheet provides potential buyers with an overview of the property, including photos, floor plans, and other important information. However, with so many properties listed online, it's important to create a feature sheet design that stands out from the competition. Here are some tips for designing an eye-catching feature sheet for your real estate listings:
Prioritizing Organization and Layout
The layout of a real estate feature sheet significantly shapes its effectiveness and readability. A clear, logically arranged set of information can aid would-be buyers in rapidly understanding the crucial aspects of a property. With thoughtful design choices such as bullets, appropriate headings, subheadings, and adequate white space, a feature sheet can become an artful guidebook that stimulates interest while being enjoyable and straightforward to navigate.
By enhancing readability in this way, potential buyers are less likely to overlook key details about the property, creating a win-win scenario. Therefore, maximizing the layout and organization of your feature sheet should be a top priority when crafting these valuable marketing tools.
Capitalizing on High-Impact Visuals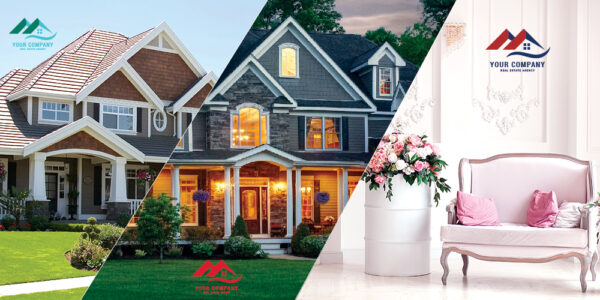 An essential element to capitalize on when designing a real estate feature sheet is high-quality visual content. Including professional-grade images in your real estate feature sheet design can have a profound impact on readers' responses by offering them a visual 'tour' of the property. These images highlight the property's best attributes, giving birth to a visceral interest that mere words may not manage to spark.
In addition to captivating images, graphs, charts, and other visual data representation methods can be used to depict key statistics or comparative data. Thereby, infographics demystify complex or overwhelming data, rendering them effortlessly digestible and more likely to be absorbed and remembered by potential buyers.
Selecting Suitable Fonts and Colors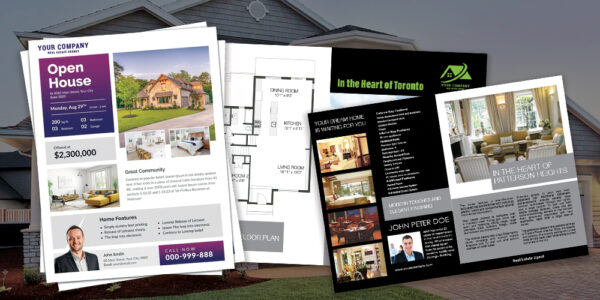 The choice of fonts and colours employed in your feature sheet can significantly affect its aesthetics and the impression it creates. A well-chosen font ensures that the feature sheet is easy to read and exudes a sense of professionalism. Similarly, colour choices have a psychological impact that can subtly guide mood and attention.
In essence, your choice of fonts and colours should not only be guided by appearance alone. It is crucial to use easily readable fonts and colour schemes that mirror and complement your property's aesthetics for a harmonious and visually pleasing presentation that entices the reader at first glance.
Integrating Persuasive Content
While design aspects are key to an effective feature sheet, the content included therein cannot be underestimated. Content should be compelling and engaging, managing to concisely encapsulate the most attractive features of your property. Utilizing persuasive language and storytelling techniques can subtly prompt prospective buyers to imagine themselves within the property, thus amplifying the allure of the property.
Remember to include effective and relevant content that goes beyond the property itself. Highlight unique selling propositions, nearby amenities, recent upgrades or renovations, or any other notable features. Such content often provides further incentives for potential buyers, enhancing the overall appeal of your real estate.
Conclusion
Navigating the competitive real estate landscape requires top-notch marketing materials to make a lasting impression. By focusing on quality, excellent service, and innovative design techniques, agents can create exceptional feature sheets that resonate with potential buyers. Utilizing user-friendly design tools and expert advice makes the process of developing standout feature sheets much simpler, turning challenges into opportunities for success. Understanding what it takes to captivate buyers and drive impactful first impressions is crucial. In the end, quality and efficiency become the competitive advantage.
If you lack the expertise or equipment required for designing and printing your real estate feature sheets on your own, we recommend you ask a professional printer to do it for you. AgentPrint is an online sign and marketing materials printer for real estate agents and brokers. By purchasing from AgentPrint, you will get a good deal on high-quality materials. We hope you find this article useful. Please, share your views with us.