Understanding the huge potential of social media for real estate marketing is imperative for every real estate agent. Today, social media are unbelievably popular. Day by day the number of people spending a part of their time on social networking websites is increasing which makes this free-of-cost marketing strategy incredibly beneficial for marketing small businesses, real estate marketing included. Strengthening your social media presence increases awareness about your brand, connects you with house buyers and sellers, and boosts your leads and sales.
How Do Social Media Help Real Estate Marketing? 
Gone are the days when people looked at newspaper ads to find a house to buy. Thanks to the internet, property buyers can now go online, no matter where they are, and view the list of the properties for sale. On the other hand, real estate agents do not need any longer to meet their clients face to face. Online real estate marketing saves both time and money and allows you to offer your listings according to the clients' needs. You can also engage in ad campaigns, promotional offers, word-of-mouth marketing, and customer referral at the same time to reach the full potential of your career. 
How to Be a Social Media-savvy Agent? 
Post Photos on Instagram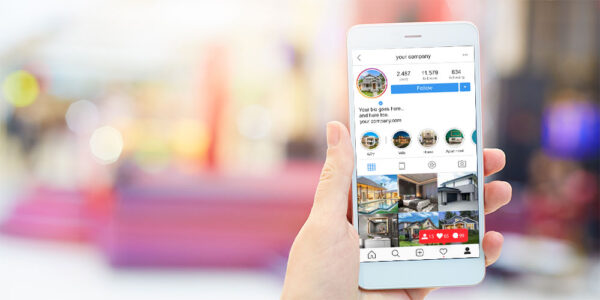 Instagram is one of the most widely-considered social platforms with enormous real estate marketing potential. By 2023, the number of Canadian Instagram users is predicted to reach 14.3 million. This figure is a good indicator of the importance of this ever more influential phenomenon. Besides, accessibility to mobile devices and user-friendliness increase the level of engagement and the number of views. 
As you know, this platform is essentially created to share photos. Therefore, the photos you post on Instagram should be as beautiful, impressive, and high-end as possible. The more attractive the photos, the more the number of views. And it is needless to say how important being viewed in this career is. 
Be Active on Facebook
Even if you are doing well in your job at the moment, it won't last if you limit your skill-set to selling a property. Every real estate agent must be able to generate leads through captivating real estate marketing campaigns. Like Instagram, Facebook is a versatile visual-based social platform that allows you to reach the exact target market you want. It is recommended that most of your posts be client-centred and least of them about business. This helps you to make yourself known as a thought leader rather than just a salesperson. 
Tweet Your Listings 
Twitter is not as widely used as Instagram and Facebook. However, it would be wiser for real estate agents to be present there. Twitter is a versatile social platform with various options for real estate marketing. You can share not only your listings but also other types of useful content such as tips for home staging, suggestions for upgrading homes, etc. The more tweets you send out, the more prospects can you attract. 
Twitter is also a time-tested platform to connect with business partners, brands, and influencers. The more recognizable you become in the community, the more the number of clients you can attract. It is also important to use the hashtags your target audience frequently uses to search for the relevant topics like geographical areas they live in or the keywords that they frequently search. 
Make a Mark on LinkedIn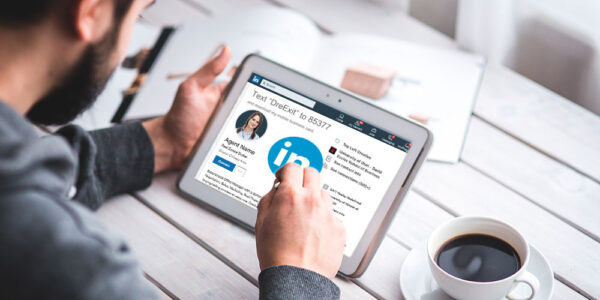 LinkedIn is at the top of the list of the best platforms for professional real estate marketing. Though LinkedIn has fewer users compared to the other social media introduced in this article, it employs a powerful marketing system allowing group discussion boards, private messaging, and blogging.
Using LinkedIn is a great way to establish a professional reputation for yourself and get connected with business partners, investors, local banks, and colleagues. The posts you share can be photos of the current or upcoming listings as well as the relevant articles, reports, or white papers. 
It takes time to build a strong presence in social media, just as it does for most digital real estate marketing tools. Once your presence is established, however, it will be the greatest communication channel to stay in touch with your clients. 
We hope you find this content from Agent Print useful. Please share your views with us.