The challenges of selling a house are not a few. From occasional customers to haggling with you over the value of your home. You must have experience and insight to sell your home, or you will fail. The home seller should learn from past experiences and methods and handle the hot buying and selling market with appropriate pricing.
Besides, your home is your biggest investment. How many memories you have in it and your attachment can also be the reason. But if you want to sell it safely and take advantage of its selling advantages, you should not make a few mistakes that we will discuss below.
11 top home selling mistakes you should avoid
Success in selling a home can be heartwarming. But there are mistakes that, if you don't pay attention to them, can have bad effects on you as a home seller.
Not hiring a pro real estate agent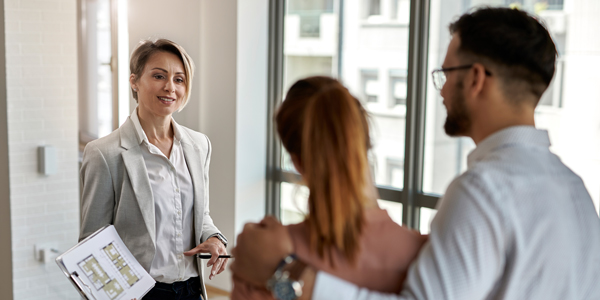 If you have a real estate license or are looking for an iBuyer, it's different, but if not, not hiring a real estate agent is a big mistake. Because he has knowledge of the market, has special relationships, and knows how to move forward.
Homes sold by the owner sell for a lower price. The National Association of Realtors reported in its 2020 statistics that homes sold by the owner themselves sold for an average of $217,900, while in the same year, homes sold by real estate agents had an average of $242,300.
Also, selling a house to a friend or relative can be a dangerous thing. He is an amateur and can easily harm you. Just compare him to a real estate agent who sells at least 30 houses a year.
Hiding Major Repairs
You should be very careful that home problems such as roof leaks do not cause you trouble. These things cannot be hidden from the eyes of a smart and experienced buyer. It is enough for him to notice the hidden flaws. That's when the deal can be damaged or lost altogether.
Getting Emotional
You are attached to your home because you have lived in it for years and this is natural. But when selling a house, you should note that emotions have no place. Instead of thinking of yourself as a homeowner, think of yourself as a businessman and salesperson. Keep in mind that you're selling an image or lifestyle, not the house you're attached to.
If you can overcome your emotions while selling your home, you will have a wider mental space where the benefits of selling your home lie.
Pricing It Wrong
Pricing a house is difficult and sensitive. If you set a low price, you may lose several thousand dollars. If you set a high price, you may turn potential buyers away and delay for weeks or months. In a survey conducted on the Homelight.com website, 70% of real estate agents said that the biggest mistake a homeowner makes in selling their home is overpricing.
Instead of trusting the internet or your sense, get help from an expert real estate consultant to tell you the price of houses similar to yours in the same area so that you can be extremely accurate in pricing.
Expecting the Asking Price
Pricing is an important principle. The buyer is usually smart and likes to bargain. It's up to you how you price your home so that the buyer doesn't find your home so underpriced that they ignore it, and you don't price it so high that they give up. You must know how to negotiate with him on the price. If you set an expected price, you can achieve what you set with tact and intelligence.
Keeping Clutter
Start cleaning the house. Remove the extra furniture that shrinks the space of the house and lets the house look more attractive and open. Remove furniture if it is not necessary. Clean out the cupboards and open up the kitchen. Avoid overly busy decorations and let the light shine into the house.
Selling During Winter Months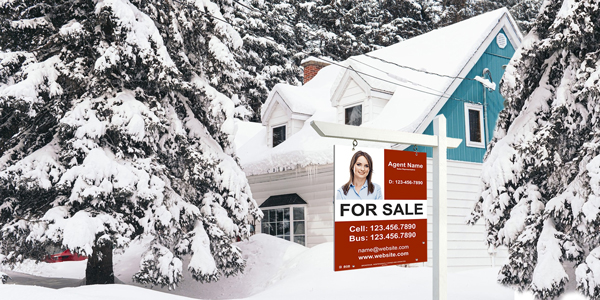 According to the experience of the real estate market, the winter and cold seasons are usually when there are fewer buyers because there is less movement. This can cause you to wait longer to sell your home. Of course, you have the chance that by reducing the number of competing sellers, the probability of selling your home will increase.
However, if you don't have to sell your home in the winter, it's better to wait and postpone the opportunity to spring and summer, when the buying and selling rates are much higher in those seasons.
Skimping on Staging
Home staging may not seem like a big deal, but not doing it can be a big mistake. Most real estate agents believe that staging a home has a significant impact on selling it. A quarter of agents believe that home staging increases the probability of selling a home by 1-5%.
The average cost of a staging service is $1,500. Do not let the house remain empty and the buyer will face an empty house. There are real estate companies that rent equipment and furniture. Place the furniture in the house and show the buyer what it would look like if it were his house.
Skimping on Listing Photos
These days, almost certainly, most buyers are looking for a house through the Internet. If the pictures you provide of the house are not of high quality, you will practically miss the best opportunity to sell the house.
Photos must be clear and taken during the day. They should show off the best features of your home. If you use a camera with an open lens, even better. Because it does justice to the space of your home and rooms and shows their true beauty.
Remember to use a professional real estate photographer and don't just leave the photography job to a regular agent. Try to get the most out of the photographer's advice. A professional photographer can help you create a video tour or 360-degree view of your home to encourage more buyers to follow you.
Limiting Showings
Showing a home to a buyer is indeed stressful. But you have to be able to have the best timing and control the interior of the house to allow the buyer to come and see the house. When you make him feel safe, the job of selling a home goes better.
Try if the buyer wants to see your home on the holiday, and provide the conditions so that he can come and see it. Present the events and celebrations to another opportunity or home.
Also, leave the answers and conversations to the agent. If the buyer feels that you are constantly talking and disturbing his mind, he will feel uncomfortable.
Forgetting About Lighting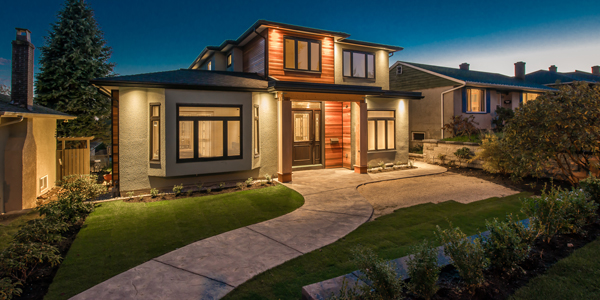 Pay special attention to the lighting of the house. Remove the curtains or use smart curtains. Use beautiful and first-class decorative lamps to beautify your home. Let the buyer be overwhelmed by the beauty of home lighting when he steps into the house.
Conclusion
Any of the mistakes mentioned in this paper can cost you thousands of dollars or mess up your mind. In order not to get caught in this problem, be sure to benefit from an excellent consultant by your side.
Being able to sell your home at the right time is an attractive achievement for you. But if the mistakes that were said or the state of the market cause the sale of the house to be postponed, it can have uncomfortable effects for you. Note that market research and consultation with a good real estate agent are the main conditions for this.
We hope you find this content from Agentprint useful. Please share your views with us.