While digital marketing strategies are progressively being utilized to advance businesses, certain traditional offline elements remain indispensable, among which the business card is still paramount. For a business card to effectively fulfil its promotional function, it must include an appealing design coupled with accurate and relevant information.
The need to safeguard your business card's relevance and efficacy is ongoing. Taking into consideration that a progressive business environment might engender changes that necessitate a card redesign, the notion of creating a business card to then ignore its relevance in future is often misplaced.
8 Tips for Making Your Business Card Unique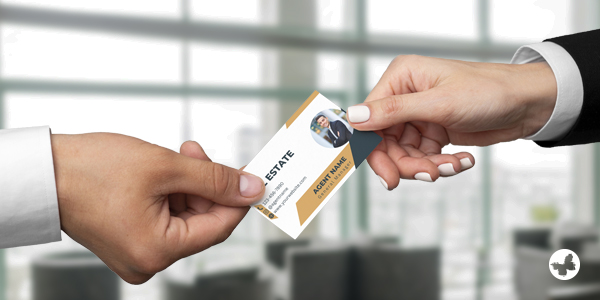 Regardless of the scope of your business, it is critical to have a business card that garners a positive initial capacity in potential clients, thereby representing your brand image, delivering your crucial contact details, and promoting a refined and professional image of your small business. The following list of the ways through which you can make your business card more eye-catching and unique:
Updating Information
Distributing business cards that contain obsolete details is counterproductive. For instance, a change of business premises can lead to potential clients being inadvertently directed to your old location. Similarly, if your phone number has changed, it implies that potential clients might be unable to establish contact with you, even though they may be willing to do business. It is, therefore, crucial to update your business card each time you change premises, alter your contact information (such as telephone number, email, etc.), or if the name of your company changes. This rule is similarly applicable to company employees whose roles might change, and when a fundamental revision of your business strategy indicates the necessity for updating your promotional materials.
Enhancing Business Card Readability
While your business card might contain the most recent and correct details, if its readability is challenging, a graphic enhancement is still required. It is necessary to examine the font size and style to ensure that it can be easily read by prospective users. Another consideration is the arrangement of the components within the limited space available on the card. Avoiding a congested layout is important since potential clients will likely dismiss it instantly. To increase readability, redesigning the negative space (the blank area on a coloured card) might be necessary. Warning signs to look out for include problems with the elements and the visibility of the information. If these issues are present, a new design might be required.
Aligning Business Cards with Your Brand Personality
Each promotional material you deploy, including your business card, should reflect your brand's personality. The redesign of a design that is not aligned with your brand should be considered. For businesses providing services such as childcare, entertainment, and pet care, colourful designs work well. However, businesses dealing with issues that require a more serious tone, such as healthcare, financial advising, or IT consulting, might benefit from adopting a more professional style. Including a storytelling element in the design can help to establish a connection with your business.
Making an Impact: The Response Rate
The intention behind distributing business cards to potential clients is to establish contact for future engagements when they require your services. If the card's current response rate is subpar, consider a redesign. Your card may lack visual appeal to captivate attention or be sufficiently memorable to remain in people's minds. A new design might help attract the desired attention. Consider altering the colour, material, and design elements to improve its aesthetics and memorability. If these elements are effective, the card is less likely to end up discarded or forgotten.
Incorporate a Call to Action in Your Business Card
While not obligatory, it is beneficial to include a call-to-action (CTA) on your business card. A missing CTA could indicate the need for an immediate redesign. A CTA can encourage potential clients to take specific actions, such as visiting your location or contacting a representative. Creative CTAs can entice users to access a discount coupon or a special deal. Consider unique approaches, including incorporating a QR code within your CTA. One click will allow people to visit your website, benefit from a special offer, or join your mailing list.
Add Unique Details to Your Business Card
There may be instances when your business card needs to be redesigned, simply because elements seem lacking. To make a sophisticated impression on potential clients, customers, and business partners, consider using special finishes. In addition to deploying high-quality materials, unique design features and distinct print treatments can enhance the card's impact.
Use embossed gloss or foil accents to lend the card a 3D appearance. For those wishing to portray themselves as a sustainable business, using recycled kraft paper is a viable option. However, ensure that each element you select aligns with your brand. While accessories and additions might increase the cost of your cards, they can have a significant visual impact. Techniques such as debossing, embossing, spot UV, foil accents, and different finishes like glossy or matte, as well as UV coating, should be considered.
Align the Design with Current Trends
Standing out in a fiercely competitive business world demands considerable effort. Your competition is likely to adopt the latest trends sooner rather than later. Thus, it is incumbent upon you to stay abreast of them. If your existing business card appears old-fashioned, investing in a redesign that incorporates the latest design trends would be a worthwhile decision. The good news is, this project won't incur significant expense. Even if you can't afford a graphic designer, free business card designs can easily be located online. There is no necessity to waste time on multiple revisions and redrafts. Simply utilize pre-made templates and edit them to create the ideal design!
Business Card Materials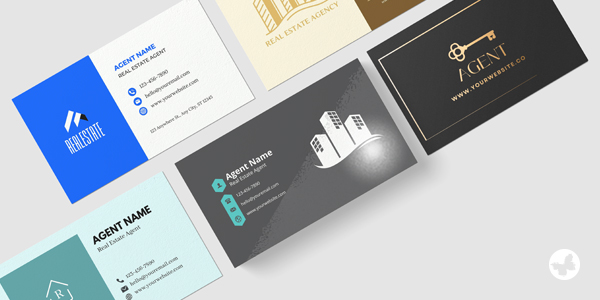 Paper is not the sole material choice for your business cards. If it aligns with your industry, metal, wood, plastic, acrylic, or other materials can be considered. There is an infinite variety of tactics to distinguish your card from the vast array that is often distributed. The most important consideration is to ensure that your choice accurately represents both you and your business.
Conclusion
There are free layouts available online, so creating a standout business card need not result in a significant expense. What's more, their usage is straightforward, requiring minimal technical skills. As nobody understands your brand and its aspirations better than you do, having the freedom to create your design is commendable. Consequently, you can explore new ideas without hesitation. It is straightforward to create fresh business cards that accurately reflect your brand.
We hope you find this content from AgentPrint useful. Please share your views with us.