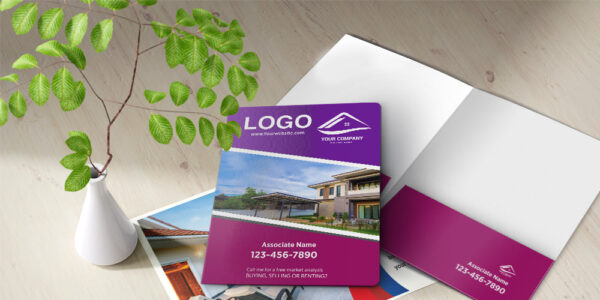 To most young agents, real estate presentation folders may seem like something of the past. Do you think the same way as they do? Sorry, I beg to differ. A real estate agent needs to look professional regardless of the situation. Whether you meet a new client, hire a new employee for your office, or give a business presentation, your personalized presentation folder in your hands tells everyone, "I am a Pro."
There are plenty of reasons you should consider using customized real estate presentation folders as a part of your print marketing campaign. Don't you feel a need to spend your dollars on these unique marketing tools? You'll surely change your mind after reading the following reasons. 
Advantages of Real Estate Presentation Folders 
Memorable Impression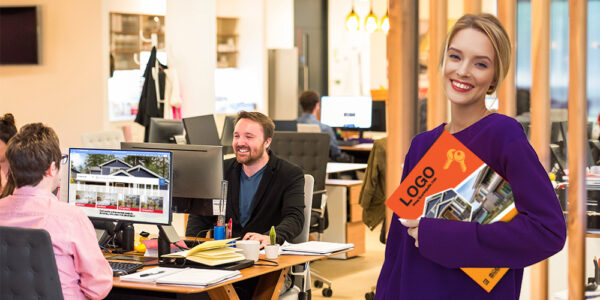 Real estate agents need to have a lot of good qualities. Being organized, however, is a unique quality only true professionals have. Why should clients trust you as an expert when you are showing them the opposite? While Poor organization can lead to losing ground to your competitors, marketing yourself as a well-organized, professional agent makes prospects feel you are the right person to do business with. 
Let prospects take a look at your presentation folder and get impressed by your meticulous attention to detail. Besides, neatly organizing your documents in customized presentation folders helps you present your ideas coherently to those whom you meet.  
Lead Generation 
Presentation folders are not only for organizing business documents. Don't forget that they are efficient marketing tools. Well-designed real estate presentation folders can improve your professional personality and increase brand awareness in the local market. To achieve this, you only need to send your current and future clients folders of useful information about your company, current listings, upcoming sales, an open house event, or any other relevant details. 
Brand Reinforcement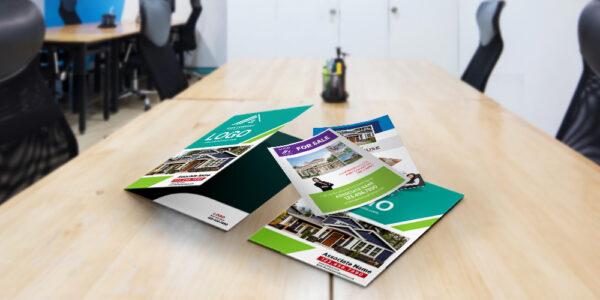 Every business offers something. What do you have to offer, and most importantly, why do people need it? Emphasizing the unique aspects of your business helps you differentiate yourself from competitors. Well-designed, customized presentation folders are efficient tools to put your brand front and center. By handing out your personalized presentation folders that package branded marketing materials such as business cards and brochures during open houses or trade shows, you can rest assured that you will stay top of mind with your clients.  
It would be a nice idea to send quality, branded presentation folders as a gift to loyal clients or whomever you consider important to your business at the end of the year. Not only does this unique marketing stationary help you establish your brand but also guarantees that the brand created will not depreciate with time.   
Bigger Impact
Do you want your marketing message to resonate powerfully with the clients' minds? Fortunately, presentation folders are very customizable marketing materials. You can take advantage of your folders and add well-worded text and stunning visuals to both sides of them for added impact. 
Remember that the appearance of your presentation folders is as important as what they have inside. It is recommended that you ask a professional to design and print your folders. Don't know where to get stylish, appealing, and crisp real estate presentation folders? AgentPrint is the best shop for real estate agents to order and purchase customized presentation folders. Need anything else? Agentprint offers a full range of branded real estate signs and marketing products for any budget. Just sign up and order! 
Real estate presentation folders should not be underrated because they can turn the situation to your advantage. They suggest the credibility, professionalism, and effectiveness of your business, reflect your professional priorities, and enhance your brand image. 
We hope you find this content useful. Please share your views with us.