Real estate lock boxes are a crucial element in the real estate market. They offer a secure and convenient way to give potential buyers access to the property in the presence of an agent. More agents are reaping the benefits of using these lock boxes in their operations. Here are some of the reasons why you should consider incorporating real estate lock boxes in your property marketing strategy:
Convenient Real Estate Lock Boxes!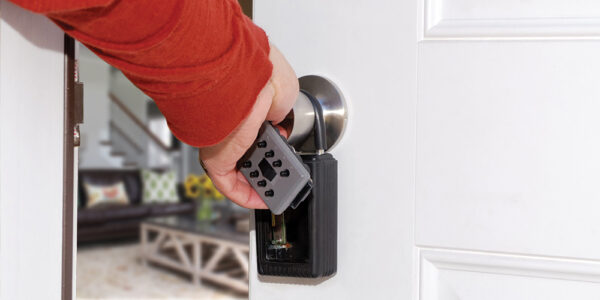 This is the main argument for using real estate lock boxes for the houses for sale. First, when showing a property to the prospects, the sellers shouldn't be present in the viewings, so they may not be there to open the door for you. Second, by putting the keys somewhere safe until they are needed, you don't have to travel to your office to pick up the key every time a buyer wants to see the house. Using real estate lock boxes not only saves your time but also sets your listings apart from other properties that are not set up with lock boxes. 
The More the Access, the More the Showings
Scheduling house viewing appointments can be time-consuming. By putting the keys in a lock box, house showings are no longer dependent on the key holder's physical availability. This means you can schedule your viewings more often. As a result, there will be more opportunities for a house to be seen and a higher chance of closing the deal. 
A Subtle Approach to Touch the Buyers' Hearts
Storing the front door key in a lock box is a smart tip to impact the prospective buyers and emphasize the property's value because it shows how thoughtful the sellers are and how much they care about the new residents' security. Installing a lock box gives buyers peace of mind so they would be more likely to make an offer.  
Expensive but Costworthy
Are you worried about the cost? To tell the truth, real estate lock boxes can be very expensive to buy. However, most experts in the industry believe that both the hardware and software are worth the cost. The high-end real estate lock boxes provide you with added safety; so your clients can rest assured that their houses will not be burgled. Besides, being a tech-savvy real estate agent will establish your credibility and therefore increase your marketability.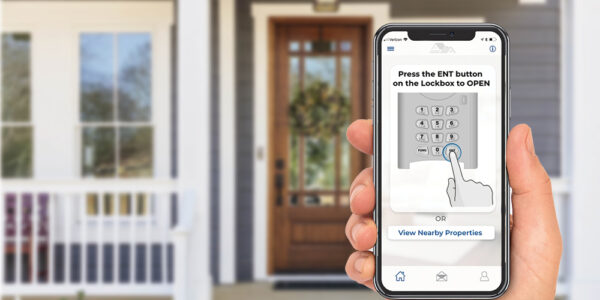 Increased Security
In the past, agents would often leave keys under doormats, flower pots, or other unsecured locations, which is a major security risk. These practices can lead to unauthorized entry, theft, or even vandalism of the property. Lock boxes provide a secure location for keys, eliminating the need for agents to leave keys under a doormat or other unsecured location. This reduces the risk of theft or unauthorized entry and enhances the security of listed properties.
Improved Communication
Real estate lock boxes can improve communication between agents by allowing them to leave notes or feedback for each other after a showing. This can help agents understand the needs and preferences of potential buyers and adjust their marketing strategies accordingly.
Look More Professional
Real estate agents are constantly looking for ways to enhance their professional image and build trust with potential clients. One way to achieve this is by utilizing real estate lock boxes. By providing a secure and efficient way to store and access keys to listed properties, lock boxes can help agents convey a sense of professionalism and reliability. When potential clients see that an agent is using a lock box to securely store keys, it can give them confidence that their property is in good hands. This can help build trust and lead to more referrals and repeat business.
Real estate lock boxes are a valuable tool for both real estate sellers and agents, as they provide a secure and efficient way to store and access keys to listed properties. However, it is important to note that lock boxes are only safe when they are used properly. Agents should always follow the manufacturer's instructions for installation and usage, and ensure that the lock box is secure and not easily accessible to unauthorized individuals. It is also recommended that agents change the lock box code regularly to prevent unauthorized access. Additionally, agents should not disclose the lock box code to anyone who is not authorized to access the property. By following these guidelines, agents can ensure that their lock boxes are used safely and effectively, providing convenience and security for both themselves and their clients.
We hope you find this content from Agent Print useful. Please share your views with us.