Using real estate lock boxes dates back to the 1970s. Despite their humble beginning, real estate lock boxes gradually became popular and now every real estate agent needs this useful tool. Real estate lock boxes are widely used in the real estate industry. Most real estate agents suggest their clients put the house keys in a lock box hanging from the front door because this makes it easy for the agents to access the property, so they can show the house to prospective buyers when the sellers are not available. 
Benefits of Real Estate Lock Boxes for Agents 
Convenience, Convenience, Convenience!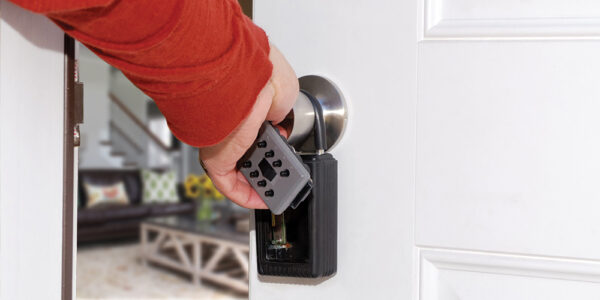 This is the main argument for using real estate lock boxes for the houses for sale. First, when showing a property to the prospects, the sellers shouldn't be present in the viewings, so they may not be there to open the door for you. Second, by putting the keys somewhere safe until they are needed, you don't have to travel to your office to pick up the key every time a buyer wants to see the house. Using real estate lock boxes not only saves your time but also sets your listings apart from other properties that are not set up with lock boxes. 
The More the Access, the More the Showings 
Scheduling house viewing appointments can be time-consuming. By putting the keys in a lock box, house showings are no longer dependent on the key holder's physical availability. This means you can schedule your viewings more often. As a result, there will be more opportunities for a house to be seen and a higher chance of closing the deal. 
A Subtle Approach to Touch the Buyers' Hearts 
Storing the front door key in a lock box is a smart tip to impact the prospective buyers and emphasize the property's value because it shows how thoughtful the sellers are and how much they care about the new residents' security. Installing a lock box gives buyers peace of mind so they would be more likely to make an offer.  
Expensive but Costworthy 
Are you worried about the cost? To tell the truth, real estate lock boxes can be very expensive to buy. However, most experts in the industry believe that both the hardware and software are worth the cost. The high-end real estate lock boxes provide you with added safety; so your clients can rest assured that their houses will not be burgled. Besides, being a tech-savvy real estate agent will establish your credibility and therefore increase your marketability. 
Are Real Estate Lock Boxes Secure?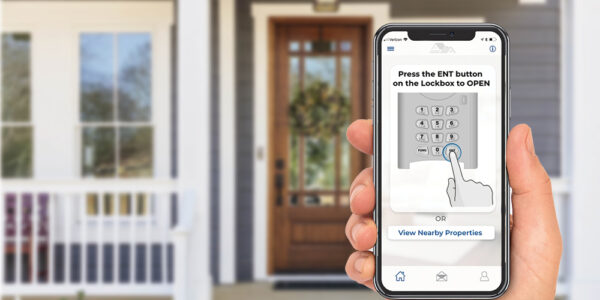 Do your clients still hesitate to put their keys somewhere that anyone having the code can break into the house? So you need to assure them that real estate lock boxes would not be widely used if they were not secure. Despite public opinion, most modern lock boxes are incredibly secure. Higher-tech lock boxes are highly recommended for those who are worried about the security of the house. This type of lock boxes only allows the approved parties to enter by using an app or an electronic key. Some models can even be programmed to give access during specific time frames.
New digital lock boxes connect to an app allowing you to create multiple codes. Not only can you create a unique code every time you show a property to a buyer, but also you can add time parameters to the codes so they expire automatically. Thanks to the latest advancements in technology, you can appease your clients' concerns about hanging real estate lock boxes from the doorknobs and schedule permanent or temporary access with peace of mind.  
Still on the Fence? Install It Somewhere Else 
Understandably, house sellers are worried about installing the lock box on the front door where it can easily attract the attention of the public. You can suggest those over-cautious clients install their real estate lock boxes somewhere near the back of the house. Remember that the installation must follow your local utility rules. 
Real estate lock boxes are beneficial tools for both real estate sellers and agents. They are safe as long as they are used properly. 
We hope you find this content from Agent Print useful. Please share your views with us.