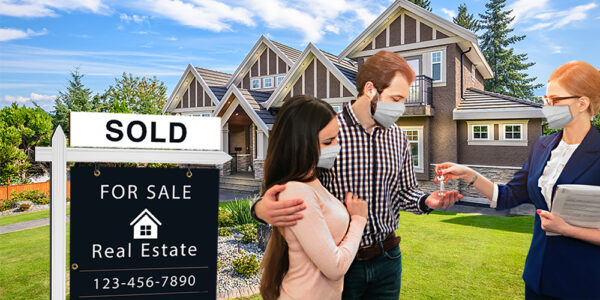 Bringing targeted attention to real estate listings is the starting point for attracting qualified buyers. With the Covid-19 pandemic impacting the real estate market, many sellers and agents have to deal with a big challenge – how to sell fast. Due to uncertainty about the future of the housing market, these days many sellers are in a great hurry to sell their homes when they can. 
For a listing to sell as fast as possible amid the Covid-19 pandemic, you need to give your listings the exposure and traffic they need. Perhaps, like any other real estate agent, you have your own marketing strategy to help your clients with fast sales in the age of Covid-19. But there is no harm in looking through the following lists to make sure that no sales opportunity is missed. 
Ways to Maximize Listings' Exposure amid Covid-19
Be Selective with Photos and Videos 
Not long ago, before the Covid-19 crisis hit, wherever you went, you could see a couple of open house directional signs set up in front of the properties for sale. These days, however, fewer sellers are willing to let strangers in their homes unless they ensure that the viewers are serious about buying the property. In that case, online photos and videos are the only choices you have. 
To ensure that your photos and videos stand out, hire a professional. Your past data is also a valuable source telling you what types of photos or videos create the most impression and engagement possible online. Make a list of what works and what does not work based on your past sales and experiences and then ask your photographer to follow the positive trends.
Leverage All Your Marketing Channels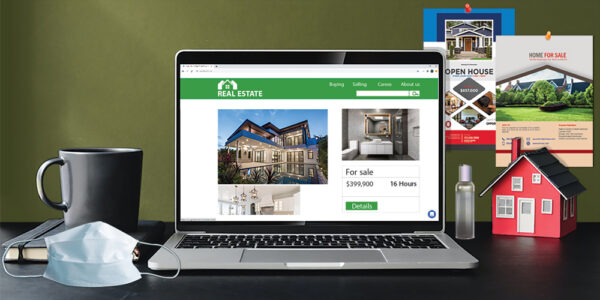 If you promise your clients to sell their homes within a short time frame, It will be a costly mistake if you only focus on one or two media channels and cross others off the list. To get your listings the most exposure possible despite Covid-19, you need to leverage all of your media channels. Social media pages, website, blog, print marketing, outdoor signage, etc., should all be reinforced concurrently.
Remember that every platform has some followers. Some of your past clients follow you on multiple channels. Therefore, to reach a wider audience, you need to provide unique, optimized, and engaging content for your newsletters, social media, and real estate blog. Sharing stunning photos and live videos allows potential buyers to have a more intimate walkthrough of the house. The more media engagement you can create, the higher the chance your listing sells fast. 
Get to the Top of the Search Results
Showing up on the first page of the search results is not always possible. However, if your listings can get near the top of the results, they will get floods of traffic and extremely high visibility even amid Covid-19. To soar through ranking, concentrate on the most searched keywords in the industry, regularly update your blog with consistent blog posts on the topic which are popular with your clients, set your directories properly, and generate credible backlinks. 
Develop an Effective Digital Marketing Plan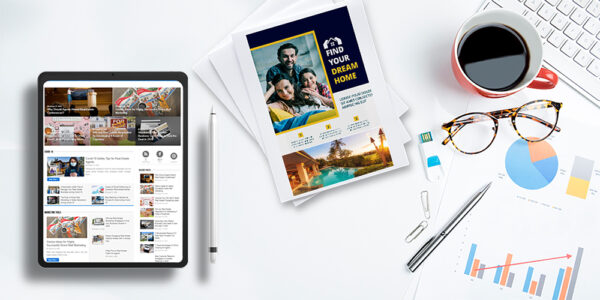 When it comes to real estate, digital marketing is proven to be effective. Taking advantage of digital marketing tools enables you to transcend the usual marketing efforts. For example, well-thought-out "just listed" campaigns can steadily drive massive traffic to your listing pages. 
In conclusion, a large percentage of the properties listed for sale don't sell even in the best of times, let alone during the Covid-19 crisis. If you don't want your listings to sit on the market longer than expected, you must be able to deal with all possible contingencies. See what stands out to the potential buyers and come up with some killer marketing ideas that really make your listings unique and desirable. 
We hope you find this content from Agent Print useful. Please share your views with us.