Competition in the real estate market is tough. Every real estate agent uses their techniques and strategies. One of the best tools in this direction is smart home technology. If it is not an exaggeration, smart home technology can be considered the most important discussion in the field of work of real estate agents today. A discussion that opens the future horizons for better sales and much more high-quality marketing.
Easy access to facilities is one of the most important issues for people today. The discussion of smart home technology is progressing and becoming increasingly successful. In the meantime, people want a house that they can easily access from a distance and can control things. Smart home technology is a gateway to remote home management that not only real estate agents use for better marketing, but also to save people from falling into the trap of misguided technology.
According to statistics, a home spends an average of 61 days on the market before selling. Smart home technology can reduce this time.
What Is a Smart Home?
Smart home includes various devices that, by installing them, house owners can monitor and control their home remotely. With the help of simple devices such as automatic lighting, smart blinds, water leak detectors, and security systems, homeowner can completely monitor their home through a smartphone.
Home automation has been around as an idea for many years, but with the advent of mobile computers, Bluetooth, and Wi-Fi, it has gained momentum recently. Today, buying a house equipped with smart home technology is an ideal option for buyers.
Types of Smart Home Technology Options
This is a diverse list of all kinds of smart home technology options. A list from individual devices for utilities, entertainment, and communications, to comprehensive networks designed to tie it all together.
Smart Lighting Solutions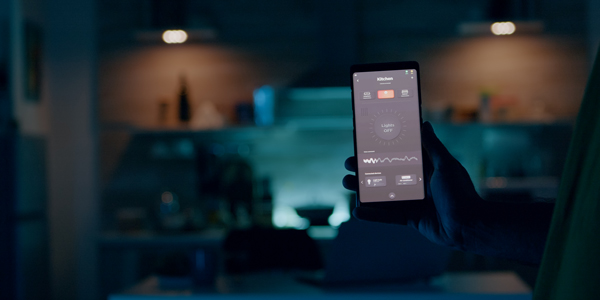 This option is for home lighting from wherever you are. It can work both in terms of home beauty and security.
Smart Remote Controls
This option allows you to fully control home entertainment devices such as consoles and home heating-cooling systems such as thermostats. The TV is at your disposal and this is possible through a controller or your smartphone.
Smart Garage Door Openers and Gadgets
With this option, you no longer have to endure the ordeal of manually raising the garage door. A device is sold to you with free software that allows you to monitor the opening and closing of the garage door through your mobile phone or tablet.
Smart Entertainment Devices
When smartphones, wireless technology, and the Internet of Things enter our lives, we can think about this option more seriously. This is where smart home automation comes in and what better than your electronics? The gadgets are made for fun. They just need to be completely new and up-to-date and you can control them with your smartphone through a central hub. For instance, a device named 'Logitech Harmony Home Hub' allows you to take control of up to 8 home entertainment devices.
Eco-Friendly Smart Home Products
To what extent can an eco-friendly house affect the human way of life and your mood? When you use fewer resources, you save more money. For example, you can heat your fireplace by burning bioethanol, which is smokeless and safer than a standard wood-burning fire.
Smart Home Sensors
Sensors are the things that bridge the gap between the electronic environment and the tangible space of your home. You can easily control many devices through a central hub using sensors. For example, a device called SmartSense Motion Sensor gives you the ability to control the heating and cooling of rooms and the opening and closing of windows in addition to providing home security.
Smart Home Apps
There are various applications in the market that, by connecting to a central hub, allow you to control many things at home through a smartphone or tablet. These apps cover your home security via video monitoring, door control, energy management, and even water detection. Also, with the help of these apps, you can control the cameras and sensors of the house through the Internet and have a first-person view of your home.
Smart Home Surveillance Cameras
The purpose of these cameras is to secure your home. The cameras in question can remotely display the names of your family members passing by so that you can make sure that they are safe. They can recognize strangers immediately. You can use these cameras to monitor the babysitter or monitor the empty house when you are on vacation or traveling.
Smart Home Window Solutions
This option brings you peace and security. One of the devices is called RWE SmartHome Door, which increases the temperature of the home thermostat when you open the windows remotely via smartphone or computer and lowers the temperature when you close the windows. Or in the case of View Glass, which has recently entered the field of homes, and by moving its curtains remotely, you will no longer need curtains and shades at home.
Smart Door Locks
This option brings you security and peace. This technology allows you to determine the specific people you want and they can be recognized through key code, smartphone app, or even biometric fingerprint scan and can enter the house.
Smart Voice Recognition
This option uses one of the most natural human behaviors to monitor your home. Yes, talking. A behavior that every human being can do and does not need a learning curve.
The idea of Smart Voice Recognition allows you to control things with just one command without having to memorize or program.
Smart Home Utilities
This option helps you to control your home appliances from wherever you are. For example, Blossom Smart Watering Controller allows you to fully control the sprinklers of the house through your smartphone and monitor the amount of water consumption and irrigation of the house. Or Aros Smart Air Conditioner can give you the possibility to adjust the heating and cooling of the house according to your lifestyle.
How Has Smart Home Technology Impacted Real Estate?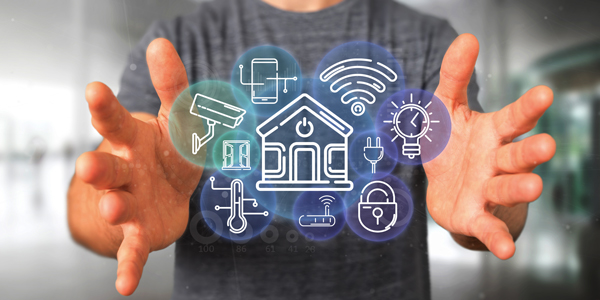 A study by the Consumer Technology Association (CTA) claims that 69 percent of American households now use one of the smart home technology devices. In a situation where this technology is highly welcomed in the business environment and the home environment, the real estate sector can be considered as having the highest chance of success in this field.
Smart home technology has many benefits for real estate agents, including increasing sales and becoming more efficient in their work.
Connect buyers and sellers
Smart home technology is something that is getting a lot of attention right now. Almost everyone is looking for a home with smart equipment and devices to enjoy the comfort and security of the new millennium. In the meantime, the millennial generation emphasizes more than others on buying a house that has benefited from this technology. The home market has also obeyed this technology and its achievements, and a house that has benefited from this technology has a much higher chance of being sold. Therefore, agents can use this opportunity to connect sellers and potential buyers, most of whom are millennials.
Making homes more energy-efficient
Now the discussion of energy consumption is one of the most important discussions about the house. Smart home technology allows you to save energy in the best way. For example, smart thermostats play a significant role in energy consumption by adjusting the air temperature. Or that the smart lighting system not only ensures the safety of the people in the house, but also the efficient consumption of energy.
This same control over all aspects of energy consumption in the home allows real estate agents to make the home a very desirable option for buyers and benefit from the resulting profit.
Easier to stay in touch with clients
Statistics from the Statista website show that the customers of homes with smart home technology are increasing dramatically, and by 2025 we will see nearly 500 million users of this technology. This is where the role of real estate agents is very important. Not only can they introduce these homes to buyers and capture the market, they can help buyers launch smart home technology.
Since houses with smart technology are considered a special advantage in the property buying and selling market, it is felt necessary to familiarize their agents with the expertise of working with this technology and be able to teach it to buyers. This results in significant progress for that agent.
Conclusion
Smart home technology is rapidly advancing and becoming popular with luxury home buyers, and any real estate agent who ignores this opportunity is missing out on the best opportunity to advance in the market.
If you are a real estate agent or consultant, familiarize yourself with and master smart home technology. This allows you to get the pulse of the market and find a very good relationship with sellers and buyers. The current winning generation is the smart home technology generation.
We hope you find this content from agentprint useful. Please share your views with us.