You can get help from real estate experts to buy or sell a house. But there are differences between agents, realtors, and brokers, which are in their position and how they are promoted.
Read more: How to Recruit and Retain Real Estate Agents
Real Estate Agents vs. Realtors: What's the Difference?
A real estate agent and a realtor can both help you find and buy a property. But there are major differences between the two that you need to know.
1.Realtor
Member of the national association of realtors (NAR)
Bound by the NAR's code of ethics
Has the legal right to market themselves as a realtor
They work for a sponsoring broker or a brokerage firm
2.Real estate agent
Not necessarily a member of the national association of realtors (NAR)
Not bound by the NAR's code of ethics
Not allowed to use the 'Realtor' trademark, but they might still call themselves a realtor
They are a licensed real estate agent or broker who is a member of NAR and must comply with the code of ethics
What is Real Estate Agent?
Real estate agents are those who help people buy and sell homes and compile a list of buyers and sellers. Finally, if a house is sold, they give him a percentage of the selling price of the property as a commission.
The requirements for becoming a real estate agent vary from state to state. But in general, they must have the following conditions:
At least 18 years old
Legal resident of the country
Complete their state's required pre-licensing class
Take and pass the state real estate license exam
Complete a background check
Be sponsored by a licensed real estate broker
Complete the continuing education classes required to maintain the license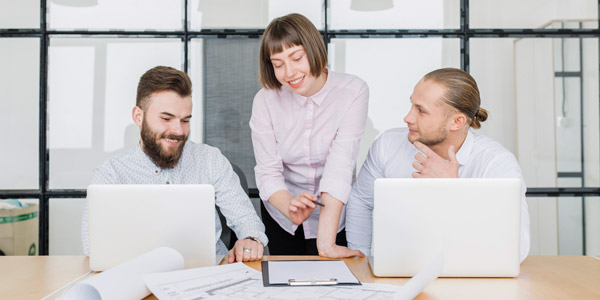 What does a real estate agent do?
The agent's job is to organize all discussions between the buyer and the seller. On one side, the buyer has suggestions and on the other side, the seller. The real estate agent must be able to exchange offers and manage all matters including home viewing appointments, relocations, and important dates in coordination with the broker.
Agents who represent sellers are known as 'listing agents'. These agents help the seller determine the list price, suggest updates to the home to give it a better chance of selling, help stage the home, and market the home through Local Multiple Listing Services (LMLS) and other avenues. They also discuss costs and prices and help to collect and file documents.
Buyers' agents are known as 'buyer's agents'. These agents are looking for the houses of their client's taste, which is known as the 'wish list', and they carry out all the matters related to the visit, bargaining and negotiation, and collecting and filing the documents.
What is Real Estate Broker?
A real estate broker is someone who succeeds in obtaining a government license for real estate brokerage. Unlike real estate agents, he can work independently and hire agents under his supervision by starting his own office and real estate company.
What do real estate brokers do?
Real estate agents usually work as agents for a few years and then succeed in getting a license by passing the exam. Because agents must manage a large-scale real estate business and supervise others, they learn a lot about insurance, taxes, legal and ethical issues, and business management.
Brokers are similar to real estate agents in that they do much of their work. If they are buyers' agents, they match their needs with the market and follow up on all matters from contract signing to relocation. Also, if they are brokers for sellers, they calculate market values for their client's properties, list the properties, and negotiate offers with sellers.
Brokers are independent. They can establish their own companies or work as independent contractors. Their scope of activity includes supervision of brokerage and agents' activities, promotion of contracts, and expertise in transactions.
There are three main types of brokers:
Associate brokers
These work similarly to real estate agents but have the same level of license as a broker. They are not controlled by a broker but work for a broker that helps them find clients. Their commission is more than one agent.
Managing brokers
These brokers have a supervisory role; Although they may sometimes enter into the matter of buying and selling.
Principal brokers
These are also called 'designated agents'. These brokers are licensed by the state, are senior managers, and supervise the brokers in the brokerage. They may receive a salary instead of a commission.
What is the Realtor?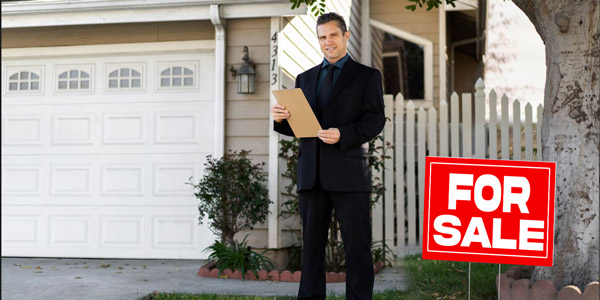 A realtor is a real estate professional who is a member of the National Association of Realtors. This name may be confused with the name 'real estate agent'. But the realtor's field of activity includes these jobs: residential and commercial real estate brokers, salespeople, property managers, and appraisers.
How to become a realtor?
Four things are needed for someone who wants to become a realtor:
Have an active and valid real estate license.
Do not have a history of official sanctions due to unprofessional actions.
Be active in the real estate business.
Do not have a new bankruptcy case.
Must also become a member of one of the local real estate associations under the National Association of Realtors. He must strictly obey NAR's code of ethics and pay his membership fee.
Anyone who is a NAR member can use the "Realtor" trademark, but cannot use it as a designation of the professional's license status.
Is It Better to Be a Real Estate Agent or a Broker?
Independent brokers have better and greater access to the properties listed by different agencies, and since they do not have to pay a share to the agencies, they retain more commissions. Therefore, naturally, from this point of view, it can be said that it is better to be a broker.
Conclusion
As can be seen from the text above, there are significant differences between each of the three discussed groups. Each of them has its freedom of action and its requirements.
Apart from comparing agents, realtors, and brokers, try to understand the performance of each one well so that you can choose the best option when choosing them. If each of these people has expertise in his work, he will bring you peace and confidence in buying or selling a house.
We hope you find this content from Agentprint useful. Please share your views with us.