As the real estate industry is constantly evolving, new real estate agents need to stay updated by reading. There are numerous excellent books available for real estate agents, offering valuable entrepreneurial insights that we have gathered over the years. The most successful agents in the country are currently implementing these strategies. Whether you choose to skim or read them cover to cover, these books will undoubtedly transform your approach to the business, just as they did for us.
A Guide to the Best Books for Real Estate Agents
Discover the ultimate guide to the best books for real estate agents. These carefully selected resources offer invaluable insights, strategies, and industry knowledge to help agents thrive in the ever-changing real estate landscape. From negotiation techniques to market trends and building a successful business, these books cover essential topics for both new and experienced agents. Elevate your real estate career with this comprehensive guide.
Rich Dad Poor Dad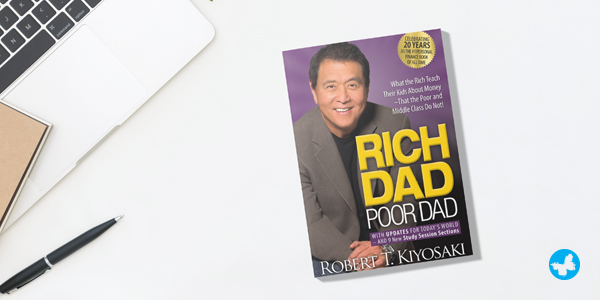 "Rich Dad Poor Dad" presents an insightful study into the mindsets of the wealthy and less fortunate, delivered through the unique lens of two father figures. This narrative proposes that poverty is not merely a condition but a state of mind and that the 'right' parental guidance can set you on the path to success.
You don't need to be a child to benefit from Robert Kiyosaki's made-up fathers' wisdom. The 'poor dad' playing safe to avoid losing contrasts with the 'rich dad' who takes strategic risks to win. By paying attention to the right advice, like the protagonist, you can find the financial freedom and security desired by all entrepreneurs.
Before diving into more specific books about sales or real estate, we recommend getting your mindset right. The real estate industry is a subset of the broader financial system, and "Rich Dad Poor Dad" offers a masterclass on the rules of the financial game. This will help you navigate the industry without falling into the common pitfalls that trip up many.
Think and Grow Rich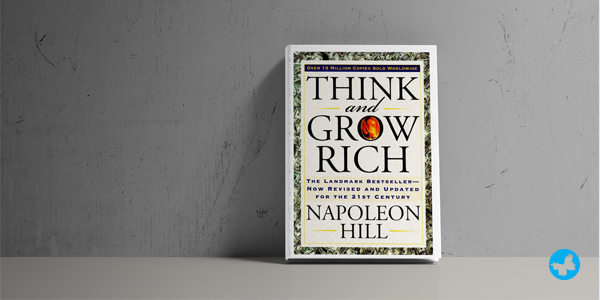 "Think and Grow Rich" is a timeless self-help guide that is a must-read for all real estate professionals with a desire to excel. This inspirational classic, first published in 1937, has had a profound impact on today's entrepreneurial culture. By starting your journey here, you will be better positioned to absorb and utilize the wisdom found in other motivational resources.
The author, Napoleon Hill, was an adamant believer in the power of thought. His writing encourages decisive actions and lays particular emphasis on the importance of faith and ambition. "Think and Grow Rich" equips you with the necessary mindset to accomplish your dreams, from cultivating a positive outlook to effectively channelling your energy.
The One Thing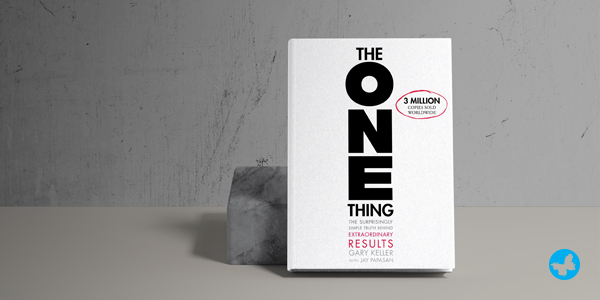 Imagine completing just one task and rendering the rest of your work obsolete. "The One Thing" delves into this powerful concept to revolutionize the way you approach your tasks in the competitive real estate industry.
Common wisdom states that 20% of the work generates 80% of the results. Gary Keller argues that the majority of people squander 80% of their workday, resulting in a skewed productivity ratio. By focusing solely on the most critical task on your list, according to Keller, the remaining tasks begin to lose significance. "The One Thing" instills the importance of structured scheduling and focus, helping you drastically reorganize your workday for maximum productivity.
7 Habits of Highly Effective People
Although published in 1989, "7 Habits of Highly Effective People" still offers invaluable insights for today's real estate professionals. This classic work emphasizes the importance of a strong work ethic, suggesting that by monitoring your time spent working and caring, you can transform yourself into a highly efficient career powerhouse.
Stephen Covey's seven habits revolve around a proactive and adaptive mindset. His recommendations encompass various aspects, such as valuing team members' contributions and prioritizing tasks based on their significance. With a realistic and forward-thinking attitude, Covey assures you can tackle any challenge and drive yourself towards success.
How to Win Friends & Influence People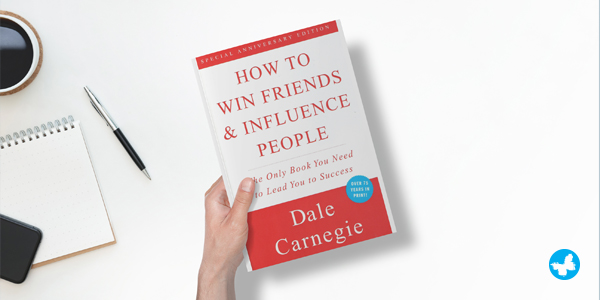 When curating a comprehensive reading list for real estate professionals, one title leaps to the forefront – "How to Win Friends and Influence People." This groundbreaking book, the cornerstone of interpersonal communication, has been a game changer for over 80 years. The 1981 revised edition is the version most readers have come into contact with.
In this must-read, Dale Carnegie provides a roadmap to win people over effectively. This method – a blend of succinct agreements and forthright politeness – empowers the reader to take the reins in the vast majority of social situations. It's like having the advantage of cutting-edge technology that simplifies your tasks – except this time, the task at hand is effective communication.
While every person has a unique communication style, we recommend that every real estate professional, even if they choose not to adhere to these principles rigidly, be aware of their existence. Given the undeniable and profound impact this book has had on modern business culture, it's essential for a realtor's toolkit.
Fanatical Prospecting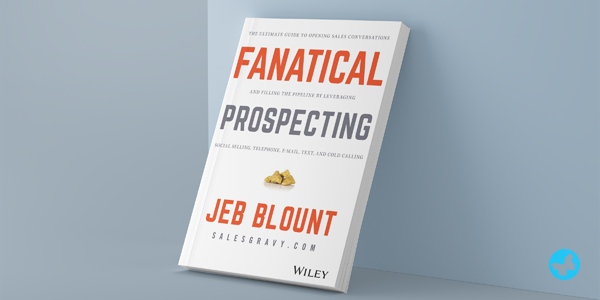 Among the remarkable books useful for real estate professionals, "Fanatical Prospecting" unquestionably shines. In real estate, just as in life, many interactions resemble a series of negotiations – a concept brilliantly depicted in the successful tune "Never Split the Difference." Being aware of potential negotiation situations allows you to prepare emotionally and achieve the desired outcomes.
The author, Chris Voss, comes from an impressive background serving as both an FBI agent and a police officer. His profound negotiating experience draws significantly from his role in delicate hostage situations. As real estate professionals, you can leverage his insights on negotiation to enhance your business dealings.
Grit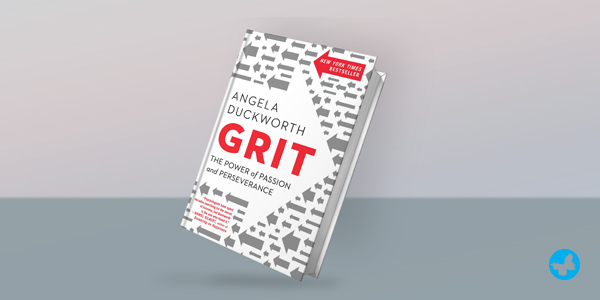 In the fast-paced world of real estate, one quality that consistently sets successful professionals apart is "grit." This essential trait is thoroughly explored in Angela Duckworth's renowned book, which delves into the psychological factors contributing to success. By seeking clarity on what differentiates the winners from the rest, "Grit" empowers readers to develop the mental qualities needed for lasting achievement.
Angela Duckworth is more than just an educator, psychologist, and business consultant – she also possesses a unique understanding of how well-educated and successful people operate, thanks to her insider's perspective as a scientist's daughter. In her groundbreaking work "Grit," she presents the idea that anyone with the right mix of tenacity, determination, and passion can reach greatness, even without the traditional hallmark of genius.
The Millionaire Real Estate Agent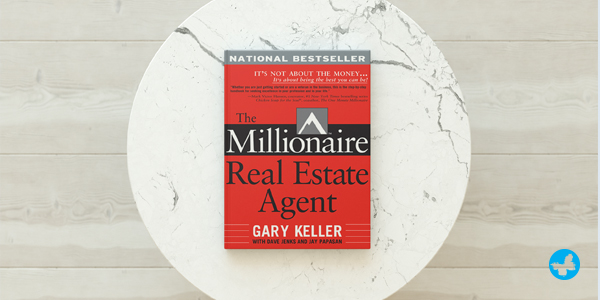 It's no secret that many professionals are drawn to the real estate industry in search of financial opportunities. However, "The Millionaire Real Estate Agent" asserts a somewhat surprising claim. It suggests that the primary focus should not be on monetary gain, but rather on excellence and dedication to quality.
This compelling guide by Gary Keller, a renowned name in the real estate field, leads you step-by-step to the prosperous rewards you've aspired to since the inception of your real estate journey. Even as it emphasizes a quality-first, money-second philosophy, the book provides a solid foundation for achieving a million-dollar income.
According to Keller, a focus on quality inevitably sparks financial gain. Thus, the first step towards success begins not with numbers, but with your mindset. If you strive to excel at your job and seek greatness in all aspects of your life, financial gains and other rewards naturally follow.
Conclusion
At AgentPrint, we are dedicated to providing you with the top resources to thrive in your real estate journey. Thus, we've carefully curated what we believe are ten crucial reads for every real estate professional. This selection is more than just a booklist, it's a roadmap to transformative success in entrepreneurship.
With these essential reads, you'll gain valuable insights into conducting yourself with the utmost professionalism, devising efficient and productive schedules, and cultivating the ambitious mindset necessary for meaningful success. Remember, with the right mindset, effective guides, and reliable tools at your disposal, the path to real estate success is not just a possibility; it's a reality.