A seller aims to achieve the highest price when he sells his home. He/She must correctly price a home to accomplish this. And, host open houses and be accessible to potential homebuyers. Manage home inspections and decide on offers if and when necessary. But, This all sounds a little overwhelming. So, what is a seller to do? The duties which were just mentioned are the answer to the question "What does a real estate agent do?" Thus, He/She must hire a real estate agent. 
11 Things Real Estate Agents Should Be Doing For Sellers
Navigating through the process of selling a property can be complex and challenging, but what does a real estate agent do to simplify this? They perform an array of duties to enhance the property's appeal and augment the likelihood of a successful transaction. The duties of a real estate agent revolve around making the selling process smoother for sellers. If you're a real estate agent, here are 11 tasks you should undertake for your clients:
Prepare a Comprehensive Market Analysis (CMA)
One essential duty of a real estate agent is to conduct a detailed Comprehensive Market Analysis (CMA). This process requires a thorough assessment of the local market, including consideration of comparable properties' sale prices, the unique features of the property, and prevailing market trends. By taking these factors into account, the agent can provide the seller with a reliable estimate of their property's value. This crucial information not only helps sellers understand where their property stands in the market but also allows them to set a competitive yet realistic asking price. A well-prepared CMA serves as a foundation for a successful selling strategy.
Read More: What should real estate agents post on social media?
Offering Expert Staging Advice
As a realtor, offering expert staging advice is crucial in assisting sellers to raise the appeal of the property. This process involves providing insights on how to declutter spaces, strategically arrange furniture, and give the home an aesthetic facelift in ways that catch the buyer's eye. It also consists of advising on proper colour use that will evoke feelings of warmth and sophistication. Enhancing the home's curb appeal is equally essential. Offering tips on landscaping and maintaining the exterior can greatly increase the property's perceived value. This expert advice streamlines the selling process, leading to quicker sales and increased satisfaction for sellers.
Promoting High-Quality Professional Photography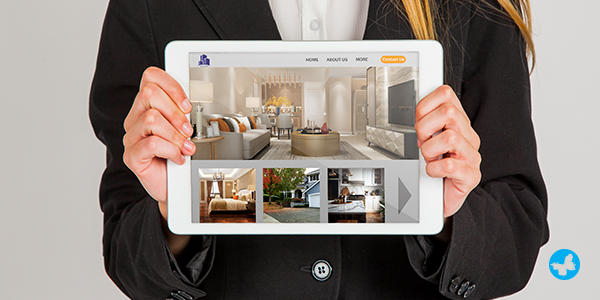 A picture is worth a thousand words; hence, urging sellers to invest in professional photography becomes essential in showcasing their property's best features. High-quality visuals are key to capturing potential buyers' attention and differentiating the property in a crowded market. Professional photographers possess the skills and equipment necessary to produce stunning images that enhance the property's appeal, showcase optimal lighting, and highlight its unique characteristics. By combining attention-grabbing visuals with strategic marketing, sellers can generate more interest, attract a broader range of potential buyers, and ultimately, improve the chances of a swift and successful sale.
Writing an Engaging Property Description
An engaging property description is crucial in providing essential information and attracting potential buyers to the property. To craft an effective description, focus on showcasing the unique attributes and highlights of the property that set it apart from the competition. Start with a captivating headline to grab the reader's attention and follow with compelling paragraphs that convey the property's most desirable features. Include relevant details such as room dimensions, materials used, and nearby amenities to paint a vivid picture of the lifestyle that awaits potential buyers. A well-written and informative description helps encourage interested parties to schedule viewings and take a step closer to making a purchase.
Developing a Custom Marketing Plan
Developing a custom marketing plan is essential for increasing visibility and drawing interest from potential buyers. This plan should combine online and offline strategies to ensure the widest reach. Online strategies may include showcasing the property on popular real estate websites, employing social media advertising, and using email campaigns to reach a targeted audience. Meanwhile, offline strategies can encompass scheduling open houses, distributing flyers, or utilizing local real estate magazines. The key is to understand the property's unique selling points, the target audience, and tailor the marketing plan accordingly for the best possible exposure and results.
Coordinating Showings and Open Houses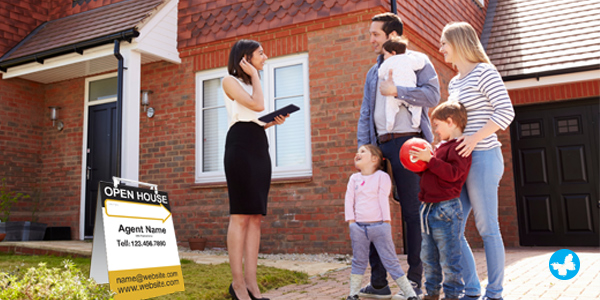 Coordinating showings and open houses is a crucial part of selling a property. An efficiently managed schedule enables interested buyers to visit and experience the property firsthand. This in-person interaction allows buyers to envision themselves living in the space, making them more likely to make an offer. By range scheduling individual property showings, privacy and enough time for questions can be ensured. Open houses, on the other hand, are excellent for generating buzz and accommodating more people at once. Utilizing an online booking system can ease the scheduling process and provide room for attendees' feedback, which can be invaluable for further marketing efforts.
Communicating Regularly
Regular communication with sellers throughout the selling process is vital for maintaining rapport and trust. This involves providing updates regarding the levels of interest shown in their property, collecting and delivering buyer feedback, and informing them about current market conditions. Such information not only keeps sellers engaged in the process, but it can also aid in strategic decision-making. For instance, feedback can reveal potential areas for improvement to increase property appeal, while understanding market conditions can assist in setting a competitive price. By maintaining regular and transparent communication, sellers will feel more informed, involved, and confident in the selling process.
Vetting Potential Buyers
Vetting potential buyers plays a critical role in ensuring a smooth selling process. By screening buyers and verifying their financial capabilities, realtors can confirm if they are pre-approved for a mortgage and capable of completing the purchase. This process helps prevent wasting time on unqualified buyers, safeguarding sellers from potential disappointment and delays. By working closely with mortgage lenders and financial institutions, realtors can obtain valuable information regarding buyers' financial standing. Consequently, focusing on pre-approved and qualified buyers reduces the risk of financial complications and expedites the overall purchasing process, providing a more streamlined experience for sellers.
Skillfully Negotiating Offers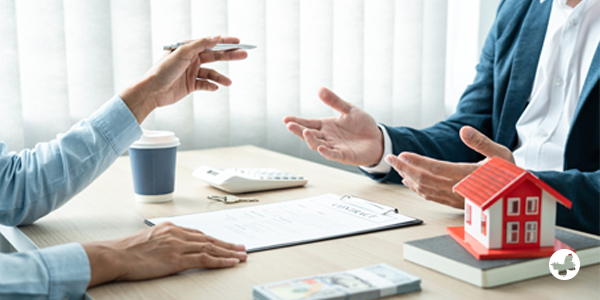 Skillful negotiation is critical in the real estate selling process. As a representative of the seller, it's crucial to strive for the most advantageous terms and the highest possible sales price. This involves a deep understanding of the property's value, keen awareness of the current market trends, and strong negotiation skills. A great negotiator can craft compelling counteroffers, find common ground, and guide conversations in a way that benefits the seller. By expertly navigating through offers and counteroffers, and judiciously addressing conditions, contingencies, and terms, sellers can achieve their desired outcomes, ensuring that their interests are protected throughout the negotiation process.
Navigating the closing process of a property sale can be complex. This process involves many critical steps – from ensuring all documents are completed accurately, to meeting deadlines for inspections and contingency releases. As an assistant to sellers, it's essential to guide them through this complicated process. By addressing their queries, preventing delays, and eliminating potential errors, you can guarantee a smooth path to the closing date. Assist with coordinating the final walk-through, resolving last-minute issues, and explaining the complicated paperwork. With attention to detail and proactive communication, you can make the closing process less daunting for sellers, assuring them of a successful sale.
Providing Post-Sale Support
Providing post-sale support is an integral part of a successful client-agent relationship. Sellers may have various questions or need assistance even after the property's sale is finalized. This can range from providing referrals for reputable moving companies to answering lingering questions about the property or the sales process. Some sellers might also need guidance with understanding final sales documentation or reading their final settlement statement. Offering continuous support and demonstrating accessibility and responsibility beyond the sale can significantly enhance the client experience. It enhances satisfaction, nurtures relationships, and paves the way for future references and repeated business opportunities.
Read More: Can You Work With Multiple Real Estate Agents?
Conclusion
In conclusion, a commitment to these fundamental aspects can enable real estate agents to enrich the selling journey for their clients. By facilitating efficient property showings, maintaining regular communication, screening potential buyers, skillfully negotiating offers, managing the closing process, and providing post-sale support, agents can offer a holistic and proficient service. Such attention to detail and dedication helps smooth the entire experience, ensuring client satisfaction. Happy clients often lead to ongoing referrals and repeat business, fostering the agent's reputation and fueling a fruitful career in the industry. Overall, these steps form the blueprint for any real estate agent's success.
We hope you find this content from AgentPrint useful. Please share your views with us.