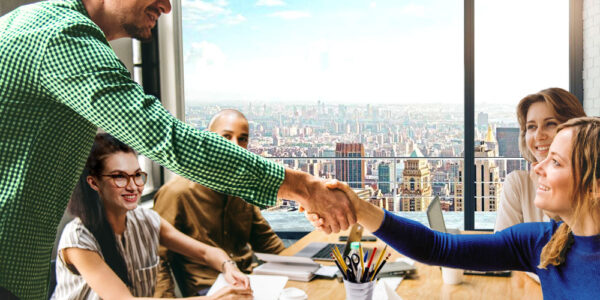 Having satisfied clients who are happy with your professional qualities means having a lot of referrals. In other words, you no longer have to make time and effort searching for a new client because you can receive a direct link to a new lead. There are many ways to foster referral marketing. Offering quality customer service plays a crucial role in increasing the number of referrals and making money in real estate. 
How Does Referral Marketing Work? 
Having a successful real estate business highly relies on your ability to gain clients' trust. Being introduced by a mutually trusted party is a tried-and-tested strategy to build trust with new clients. People are more likely to put trust in your qualifications if they hear about you from those who have already had a successful property selling/buying experience with you. 
Positive reviews will attract the attention of prospects to your business automatically. Experience shows that referred clients are less sensitive to price. If they find you trustworthy and capable, they will willingly pay for your services, and this equals a higher selling price and higher commissions. You are not able, though, to build a network of satisfied clients working without making a little effort. Here are some practical tips to increase the number of referrals. 
How to Increase Referrals for My Business? 
Be the Best in Your Job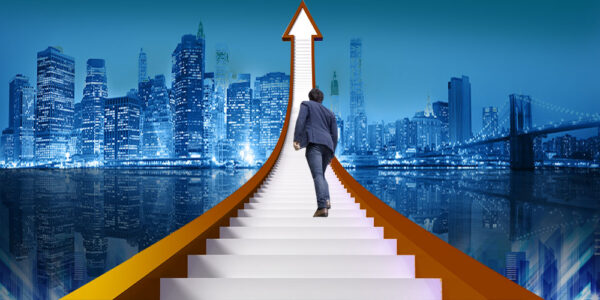 Try to put yourself in your clients' shoes. Would you refer your acquaintances to a terrible, or even mediocre, real estate agent? It is not enough at all to be just good at your job – we all know many good agents around us. Give your previous and current clients a good reason to talk about you. When working on a new business case, you need to know what they expect from you as a real estate and then do everything in your power to live up to their expectations. That requires that you be honest and transparent with them about what you can do for them. 
Invest in Branded Marketing Materials 
Branded marketing materials like business cards, letterheads, flyers, etc., are an effective way to spread the word about your business. Create engaging branded materials and distribute them to your clients. That helps your information pass along when people give referrals to family members or friends. Also, personalized marketing materials not only make a quick connection with your target audience but also create a sense of credibility and professionalism required to stand out. 
Set Realistic Goals 
Getting referrals from your clients is not an overnight process. However, you can make it clear how many client referrals you want to obtain within a specific period. If you are new to this industry, ask some seasoned agents to share their experiences with you. Keep a record of your referrals numbers and monitor them regularly so you can examine the result obtained from each referral. 
Expand the Circle of Referrers 
 
Referral resources are not limited to your family members and friends. Satisfied past or current clients, business associates such as bankers, mortgage brokers, and property inspectors, in addition to your personal and professional contacts like your hairdresser, babysitter, doctor, or anybody else you deal with in your daily life all can vouch for your trustworthiness. 
Offer an Exemplary Customer Service
You cannot make any significant improvement in your current business unless you can stand out from your competitors. Property selling/buying is not like any other purchase. For some people, the process can be stressful and complicated. The more your level of expertise and positive personality traits is, the less anxious the clients will be. On the flip side, potential clients probably change their minds because of poor customer service. Remember that even a single bad experience can get shared by many people and damage your reputation. 
Keep in Touch with Your Leads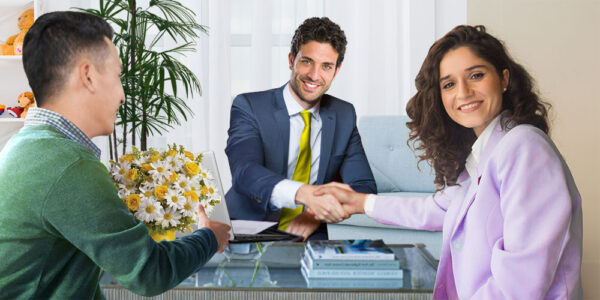 Not all leads result in sales. However, it is not wise to end a relationship all at once. It is crucial to respect all your clients, not just those who are going to pay you. Even if the leads are not interested in your offerings, they can be future clients or another source of referrals. Ask them politely whether you can contact them again, or whether they would like to introduce you to their contacts and give them your information. Maintaining already-established relationships plays a significant role in increasing the chance of landing a higher profit. 
Appreciate Your Referral Sources 
Every time somebody sends you a referral, express your appreciation of their kindness. For example, mail your referrers a short thank you note or express your gratitude by sending a gift card. It would be frustrating if people feel that you value a referral only if it results in a commission. That kills their motivation to send you more client referrals. Always thank your sources even when the referral they send does not work out. 
Offer a Referral Incentive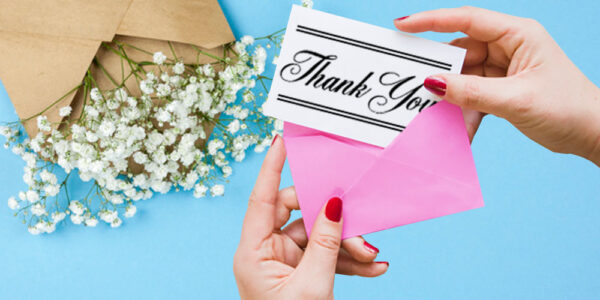 It is not logical to expect people to connect you with leads for free. You need to offer them something valuable in return. There are many types of incentives to encourage your sources to work in your favor. No matter whether it is a point-based program or a premium membership one, choose a royalty program that fits with your type of business. Free club membership, a gift card for a restaurant, or a free month's subscription are some examples to express your gratitude to your referral sources and encourage them to send you more leads.
Adapting an efficient referral program can make a big difference to your business. Your business growth needs to strengthen already existing relationships and make new connections. The more competent you become at building strong relationships, the more referrals you will receive. We reviewed some practical methods for increasing the number of client referrals in this article. What other ways do you suggest for that? 
We hope you find this content useful. Please share your views with us.