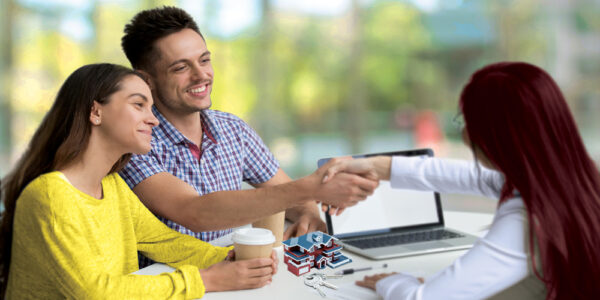 No matter what the type or size of a business, customer loyalty matters. Home sellers find their real estate agents through various means – outdoor real estate signage, referrals from their families and friends, online or offline ads, social platforms, direct mail, etc. The research shows that real estate agents and brokers earn most of their income through working with repeat clients, not new ones. Reaching new prospects is ten times harder, more costly and more time-consuming than keeping the ones you have already done business with. That's why you should give your past and current clients a reason to keep coming back to you for new sales. 
Real estate is undoubtedly a customer service industry in which communication and relationships matter most. Whether a newbie or a seasoned agent, your mission is to send clients away happy and keep them coming back for more. However, it won't be easy to build trust, brand loyalty, a positive reputation and a strong referral base. Let's say they're all done, it is even harder to keep clients satisfied.
Though customer loyalty plays a crucial role in the survival of real estate businesses, only a small number of agents and brokers know how to earn customer loyalty. Keep reading and we'll tell you how to improve customer loyalty results and increase your revenue through repeat business. 
Repeat Business and Customer Loyalty
Why is customer loyalty so important? The statistics show that an average Canadian family needs to move house on a fairly regular basis – every 5-7 years – which means there will be several chances for you to earn a profit. See? That's why you need to build a customer loyalty basis for your business growth. If you aren't careful, your past clients are likely to pick another agent. Here are some tips and tactics to turn every client into a promoter of your brand. 
Read More: how to provide great customer service in real estate
Similar But Never Identical!
People come to you for similar reasons – they either want you to get their homes sold or find them a new home. Apparently, all clients are similar. No two cases are alike, however. In other words, every seller and buyer is unique and must be served uniquely. What does "uniqueness" mean? Every client has a unique background, personality, tastes, needs, likes and dislikes, expectations, flexibility, and values. Not only every client but also every property is unique. You can't adopt a one-size-fits-all approach and hope for the best each time. Your clients demand a tailored service – this is the key to building customer loyalty. 
A Homeowner Checkup 
No need to do this with all your past and existing clients. Only focus on the top 20 percent. Call your most loyal clients who do repeat business with you or provide you considerable referrals to schedule a meeting to talk about their current home issues, make some recommendations for home repair, refer them to professionals who can do repairs, or give them any information that they may find useful. Holding such meetings is a great way to stay in touch with your clients.
By keeping yourself up to date on their current situation, you'll be able to provide them with help at a minute's notice. Your clients will appreciate your sincere help even if they don't have a property on the market at that moment.
What Do Clients Need Most? Give It to Them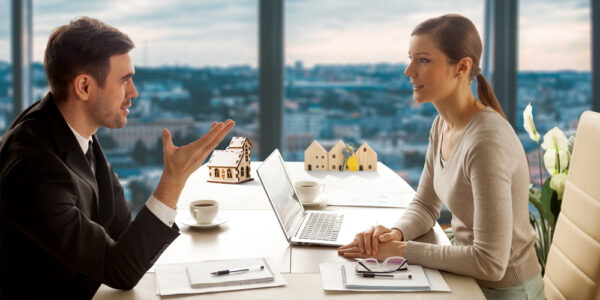 By providing clients with useful articles and recommendations, you'll be able to earn their respect and stay front of mind. To make the most of your strategy, first, learn their wants and objectives, then send them the information they need to attain those objectives. Simply put,  make sure that they really need what you are giving them. Sending irrelevant information won't be of any help but can be annoying. Listening is a skill most people need to learn. Neither get angry nor give up if people don't follow up on your recommendations. They surely remember that you showed interest. 
Don't Forget Special Occasions or Important Events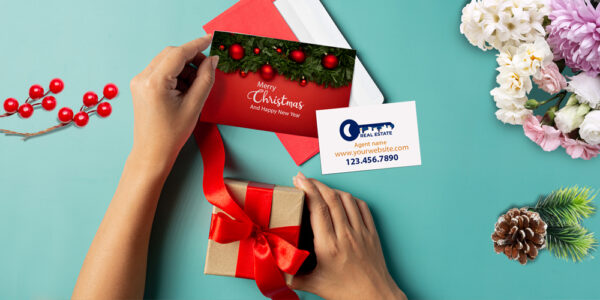 Everybody is smart enough to distinguish a genuine relationship from a bogus one. People are likely to return to an agent who really cares about them, not someone who only cares about his/her own interests.  Show your clients how dear they are to you. Not only show it to them but make them believe it. Make them feel special with a handwritten birthday/greeting card with a short note or a gift basket. This simple, yet highly effective customer loyalty strategy not only offers a great personal touch but makes recipients think about you whenever seeing the card or gift. 
Always Responsive!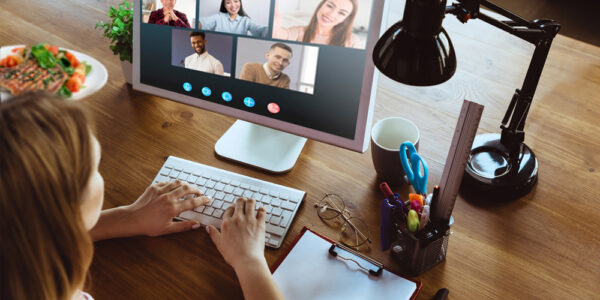 House-moving is a stressful process. Your clients need to have their real estate agent on their side more than anyone else so that they can feel less anxious and more confident. Be ready and responsive when they need you most. It doesn't mean that you have to be available 24/7, though.  Let your clients know when they can contact you in times of need. 
Thanks for Choosing Me! 
Congrats! Now that the selling process is completed, it is time to say thank you. Send a small gift with a thoughtful thanks note to your clients to show them your gratitude for putting their trust in you. It would be even better if you take the time and hand your message to them in person.  In conclusion, to build a solid customer loyalty base, you must give your clients a good reason to be loyal. What other strategies do you suggest to keep real estate clients loyal?
We hope you find this content from Agent Print useful. Please share your views with us.