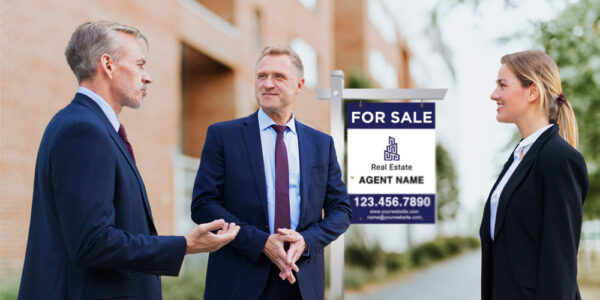 Real estate marketing doesn't have to be hard and expensive. Word of mouth (WOM) is a simple, almost free, and highly effective marketing strategy that is still a big source of income for real estate agents and brokers. Long before the internet, broadcasting, and even print transformed the business world, most businesses only relied on word-of-mouth marketing. Even now, the majority of businesses, real estate included, employ word of mouth as a successful tactic to gain trust and build a powerful referral base.  
Word of mouth is all about having a community of loyal clients who can vouch for you. People tend to trust someone who gives them referrals because it is easier to trust a business when they find out that someone else, who is unbiased, was happy with the service. Statistics show that trust recommendations from satisfied clients can go above all other forms of real estate advertising.
However, this strategy is rarely enough. You need to find a way to keep a moving stream of new prospects. Print marketing is a great way to strengthen your customer base and get more referrals through word of mouth. Here are the must-have print materials every real estate agent must have at their disposal. 
read more: Benefits of the printed brochures
Best Marketing Tools to Get More Referrals through Word of Mouth 
Business Cards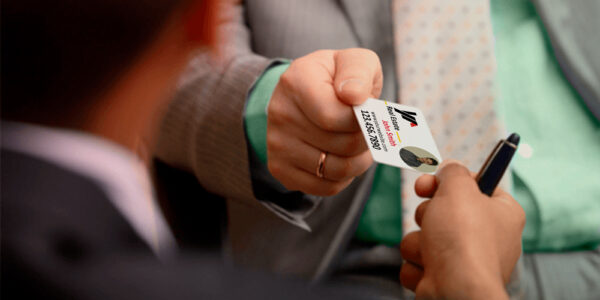 Among print marketing tools, business cards are one of the oldest ones. What is so special about these tiny pieces of paper that help them stand the test of time? The first reason is that they encourage face-to-face marketing tactics. The second reason is people are still attracted to tangible hard copies – especially now that the internet is saturated with online ads competing for customers' attention. Business cards are miniature ads that give your brand the visual identity needed to build brand awareness and trust. 
Business cards are also perfect for creating instant connections and making a lasting impression. When meeting new prospects, handing over a personalized real estate business card allows you to approach them more openly, establish friendly relationships with them, and create a memorable meeting. Even if you don't do it in person, a business card silently asks people to get in touch with you or share the information with others. 
Flyers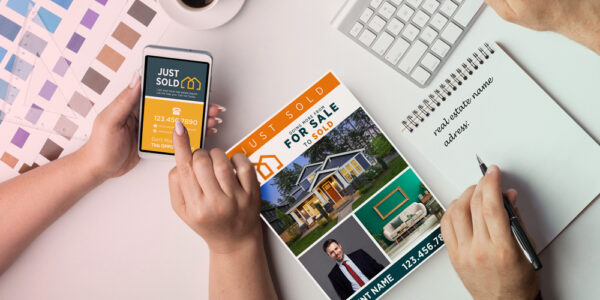 With real estate flyers, reaching the target audience is easy. Well-designed flyers with stunning photos and visuals can touch everyone's soul. They get more eyes on your advertising, engage the target audience, and fill them with the desire and confidence to respond to your call to action. A successful marketing strategy is one that not only generates as many new leads as possible but also expands and solidifies your network of referrals. Eye-catching flyers are great tangible objects exciting interest and create quite an impression. Remember that visually attractive flyers are very likely to be kept and shared by more people. 
Postcards
Experience shows that a large percentage of home sellers and buyers go to the first agent they contact. By mailing your real estate postcards at the right time, you give your prospects a good reason to contact you. Postcards are powerful sales boosters with high ROI and measurable benefits. Are you focusing on a particular farm? Postcards are a second-to-none choice to reflect your UPS and get people to talk about you. Employ an integrated marketing strategy combining direct mail with digital tools to make the most of your word of mouth tactics. 
Print marketing is proven a successful strategy to get local prospects to talk about a business or product. However, it sometimes doesn't work because a poor quality paper stock or unprofessional printing only suggests one thing, "I'm cheap".  To make sure that your marketing stationery is as professional as it should be, let AgentPrint's experts design and print them for you.
Word of mouth is a simple, cheap, and effective method to grow your small local business. However, it is rarely enough to compete with the big boys' marketing budget. Yet, you can focus on what your competitors don't offer. Using the above-said print marketing stationery is highly recommended since they are likely to make more buzz and help your business stand out above the rest. The tactile quality, personal touch, and lasting impact of printed marketing tools can never be found in any form of digital marketing. Nowadays people spend long hours working with various digital devices,  touching and reading printed colourful pieces of paper can be a unique, pleasant, and enjoyable experience to share with more people. 
We hope you find this content useful. Please share your views with us.