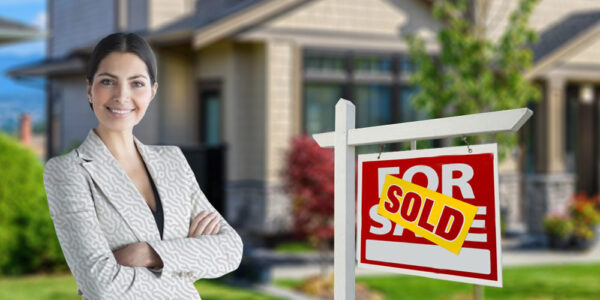 Congratulations on your new success! So, you finally got your real estate license and begin your career as a new agent. 
The first few months in the new career are usually full of excitement and stress. On one hand, you look forward to embarking on a new journey, but on the other hand, you have no idea what to do next. The first month is especially overwhelming. As a young agent who is fresh out of real estate school, you are not prepared for what it takes to succeed in this market. But don't worry. Here is some excellent advice to put a fail-safe plan in place and begin confidently. 
What to Do in the First Month in Real Estate? 
Get Organized 
Making new connections is of fundamental importance to your career. Order professional business cards with your franchise's logo, your contact info, your address, and your smiling, confident face of yours. A basic business card is also fine in the beginning. When you get experienced enough to establish your own brand, you can highlight your personal brand, add branding elements, your realty website's URL, your social media handles, and more to your cards. Are you on a tight budget? When printing with AgentPrint, you have access to thousands of free DIY templates to create your own design for free. 
Make a List of Names 
To build your network of referrals, begin with the people around you. Take a piece of paper and write the name of whoever knows you – your family, friends, ex-colleagues, ex-classmate, past customers, social media followers, club members, etc. This may seem like a no-brainer at first, but without a system for tracking past real estate clients, existing clients, and anybody who is a part of your network, it is practically impossible for you to grow your sphere of influence. 
Once your list is ready, try to frequently remind everyone in your sphere that you are an agent and love to help them with home selling/buying-related questions. Want to increase referrals for your business? We suggest you read our article about practical ways to encourage client referrals. 
Get Connected with Potential Clients 
Now it's time to let everyone know about your new career. Join an email marketing service and add names and emails of people on your list so that you can send them a monthly email including the real estate market news,  buying/selling tips, neighbourhood news, etc. 
Prospect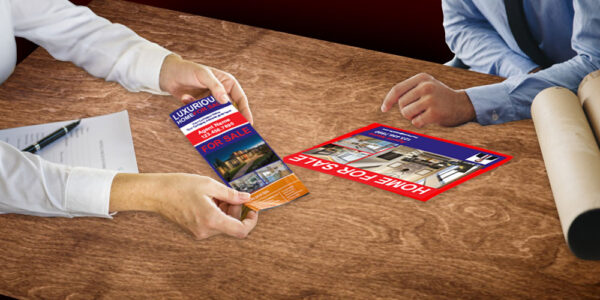 Some agents and brokers give priority to prospecting while others believe that real estate is all about marketing. Both approaches can yield the desired results, but which one you decide to put more effort into is completely up to you. Regardless, prospecting matters at the outset of your career. Make sure that you spend a lot of time prospecting.
Don't shy away from cold-calling, attending community events, or distributing custom flyers. All these simple tactics help you establish yourself in the community and get your name out into the world. In addition to the tactics mentioned above, you can improve your GCI with 5 great real estate prospecting ideas. Click to read the article. 
Pick the Right Lead Generation Strategy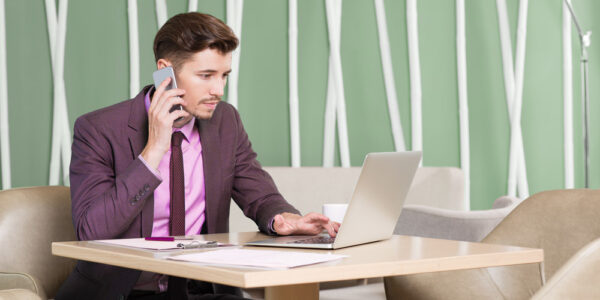 Traditional marketing methods or digital marketing tools? Cold-calling, print, and door-to-door marketing or social media, website, and SEO? In fact, both marketing avenues have their own advantages. That's why top agents and industry experts usually recommend taking an integrated approach. Get your For Sale signs displayed while running your email campaign. Send your real estate brochures while trying to reach the target audience through social media. Anyway, choose the marketing approach that best suits your needs and you feel more comfortable with them.  
Learn Everything About Your Career 
Find a veteran – or two. At the beginning of your career, you need someone to lean on to build your real estate business. A wise, experienced veteran answers your questions, shows you the ropes and offers solutions to the problems and challenges you'll surely face with your initial clients. 
There are many ways to improve your knowledge and understanding of the real estate market. Take relevant training courses, attend relevant conferences and networking events, listen to the stories of highly successful agents and brokers, listen to industry podcasts, you name it. To amplify your online presence,  you can list your business with business directories like dirnets.com.
We hope the above tips help you to get off the ground. Starting a new real estate business is a big step. To make it to the top, you need not only to get prepared to work hard but to get headed in the right direction. 
We hope you find this content useful. please share your views with us.