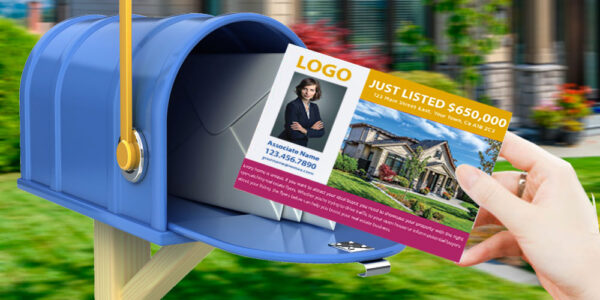 Realtor postcards are tried-and-tested tools to cut through the long list of names in the real estate industry and stand out since they get people talking about your business. In case you focus on advertising your real estate business in a certain geographical area, postcards marketing is a direct,  quick method to get connected with the prospects. Though, thanks to the rapid growth of internet users, a large portion of marketing efforts allotted to online campaigns, direct mail postcards can still hold a lot of value for real estate agents. If you think otherwise, please keep reading this article.
Benefits of Realtor Postcards
They Are Highly Targeted
People are less likely to miss realtor postcards because they are directly mailed to the intended audience. Besides, you can send them to an entire mail route without needing to know the recipients' names or addresses. Among those receiving your marketing message, there are many potential or would-be clients who will keep your postcards. So you can rest assured that they will pick up the phone and call you whenever they need your help.
They Are Inexpensive  
Higher marketing expenditure does not essentially bring about desired outcomes. You don't need to break the bank to make your marketing campaign successful. Postcards are a very popular and cost-effective form of direct mail marketing. Though sending postcards to would-be customers is even cheaper than sending a letter, they can make a big profit for you. The only thing you need to do is create a well-designed, attention-grabbing postcard that sets you apart from the competitors.
They Are Reliable Measuring Tools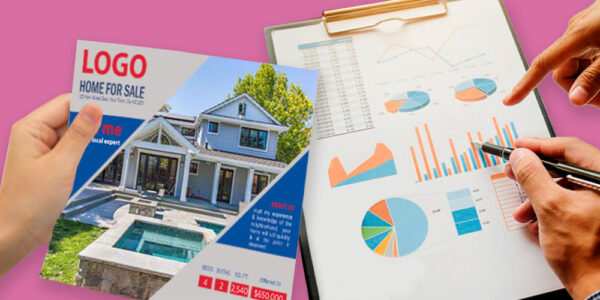 In addition to their high marketing values, realtor postcards are an easy and reliable method to track the results of your marketing campaign. You can simply offer a special discount for those recipients who bring the postcards with them into your office. You can also use double postcards and ask the recipients to detach one of them and return it by mail. By counting the number of returned postcards, you will know how effective your marketing campaign has been and how many potential sales opportunities have been created.
They Build Rewarding Relationships
Realtor postcards are easy to spot and short to read. So you can be sure that almost everybody reads them as soon as they notice them. That's why postcards are a nice choice to build new business relationships. By mailing your postcards regularly, you not only create new potential sales opportunities but also strengthen the already-existing business relationships.
They Help Branding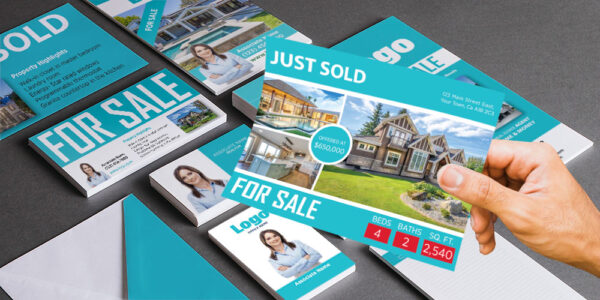 Realtor postcards assist you to attract more clients by word of mouth. If you keep mailing them regularly, they can build brand awareness among the people in such a way that most other marketing tools cannot. They not only put the words out about your upcoming open house but also let more people know your name and brand. The more people know you, the more they begin to trust your professional knowledge and skills.
They Create Persistent Impressions 
The last point about realtor postcards is that they can make a persistent impression. To make the most of your postcards, you should send them on schedule. Mailing postcards at regular intervals once a month, for instance, jog the recipients' memories about your business. Also, it will be wise to come up with a professional design and to use high-end materials to increase the visual impact of your postcards.
Though realtor postcards cost a few pennies, these personalized, friendly notes are worth the money and time you invest in them. Just give it a try!
We hope you find this content from Agent Print useful. Please share your views with us.