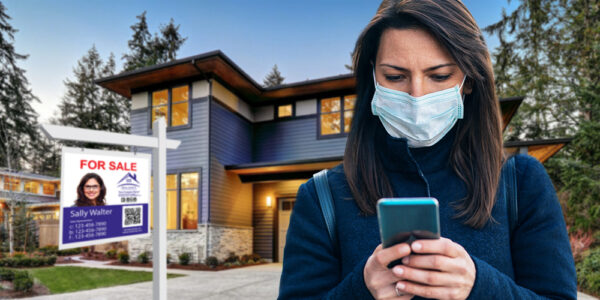 Following the outbreak of Covid-19, many businesses, the real estate market included, have undergone drastic changes. Since this uninvited guest is easily transmitted from one person to another, the necessity for sticking to health advice and safety protocols is increasingly emphasized by the authorities. Considering the high restrictions imposed by governments on businesses as a result of the recent crisis, many people who intend to buy or sell properties ask each other what to do now?
Despite the Covid-19 pandemic, real estate transactions are still being conducted. Though restrictive rules have affected most commercial activities, sellers still contact real estate agents to market their properties, and homebuyers still attend open houses and showings. Here is some safety advice for real estate agents during Covid-19. 
How to Protect Your Clients and Yourself against Covid-19? 
Communicate via Technology  
It is no secret that successful communication is the most essential part of the house-selling process. Now that having in-person conversations with sellers and buyers may not be possible, setting out an alternative marketing strategy is a matter of urgency for real estate agents, brokers, and realtors.
Face-to-face interactions should be avoided as much as possible. Instead of meeting buyer/seller clients in your office, it is recommended to decide on a date and time to talk to your clients through phone calls, video chat programs, or any other remote communication technologies.

Create Virtual Tours 
These days, holding or attending open houses is not as common as it used to be in the past. Breaching social distancing rules can bring up serious challenges for both buyers and sellers. Alternatively, you can focus on showcasing your listings by holding video 3D tours for buyers. Since they are interactive by design, virtual tours help you not only to keep in touch with your existing clients but also to attract new prospects to your business during Covid-19.
Schedule Live Streaming Open Houses 
A huge number of home buyers begin their house-hunting online. Live streaming on popular, widely-used social platforms like Facebook, Instagram, or YouTube is a second to none alternative to in-person viewings and showings. Since they are noticed and watched by hundreds of people, live videos are great tools to showcase real estate listings on the market during Covid-19. You can share your listings videos with your followers to invite more interested buyers to join.
Conduct the Transactions Electronically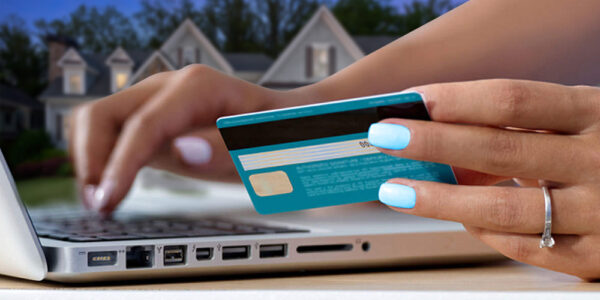 The outbreak of Covid-19 urges people and business owners to reconsider their cash-only policy. It's a great time to modernize the real estate market with advanced technology. E-transaction is an excellent solution to avoid potential hygiene problems caused by handing banknotes. It is also a time-saving method of trading as you do not have to make time to meet the transacting parties in person. MLS is a service that enables real estate agents to conduct e-transactions using PDF and e-signature.  

Control the Safety of the Viewings 
When buyers are serious about buying a property, it is sometimes inevitable for the agent to allow them to examine the property from near. It is natural for the sellers to be anxious about the safety of in-person viewings. To put their mind at ease, make sure that the safety protocols like maintaining physical distance, disinfecting high-touch surfaces, using protective masks and gloves, limiting the number of visitors, etc., are exactly followed. Never forget to enforce the same rules in your own office as well.
Do Health Check for Individuals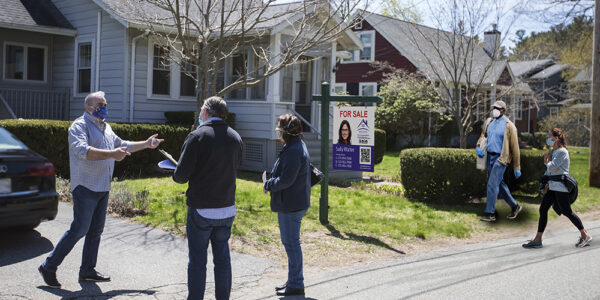 Nobody wants you to put yourself or others at risk of catching the disease. So when people come to visit an open house or meet you at your office, don't be shy to ask them if they are currently ill or have recently traveled. Most of all, oblige yourself to adhere to Covid-19 health and safety protocols. This not only encourages the buyers and sellers to take care of their own and others' health but also makes you known as a considerate and reliable real estate agent.

Keep in mind that the health and safety of you and your clients is the only thing that matters these days. In-person viewing and open houses are not the only options for selling your listings. Considering alternative or supplemental marketing tactics can limit the spread of the virus without affecting your income.
we hope you find this content from Agent Print useful. please share your views with us.