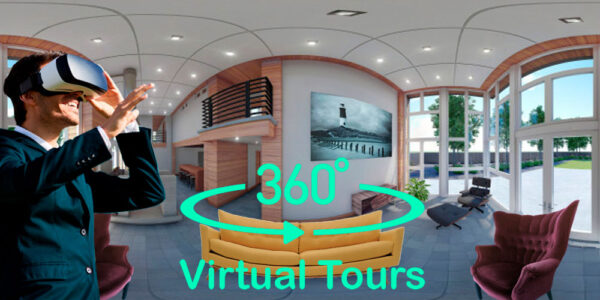 A real estate virtual tour is an innovative technology that is rapidly replacing open house events and in-person showing. Canada's real estate market has drastically changed due to the Covid-19 pandemic. The safety restrictions placed by the government have got most real estate agents turn to modern technology to set out alternative marketing strategies. 
Since physical distancing has become a serious challenge for most buyers, sellers, and real estate agents, most transactions in the housing market are being conducted through virtual house tours and electronic contracts. Nevertheless, virtual house tours are not only used for safety reasons. In fact, virtual house selling is a powerful marketing strategy that can be very effective regardless of time and situation. 
What Does a Real Estate Virtual Tour Do? 
A real estate virtual tour is something most real estate agents are quite familiar with. After the outbreak of the Covid-19 pandemic, however, a significant uptick in using virtual house tours can be seen all around the country. Many people still need to buy a house or sell their properties for some reason.
Thanks to modern technology, not only can real estate agents and brokers save their business but also sellers and buyers can feel safe and be less worried about their safety during the property selling process. Keep reading to know how you and your clients can benefit from making a real estate virtual tour.
How Real Estate Virtual Tours Work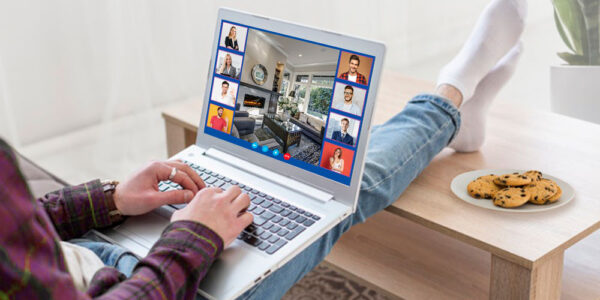 read more: The Future Of Real Estate
These days many agents have access to the online tools and technology required to create professional-quality 360° photos, 360° virtual tours. 3D models, and floor plans for their latest listings. Virtual house tours are by far the best form of digital marketing for real estate agents and brokers. The technology employed in creating real estate virtual tours enables you to host virtual walkthroughs using live video chat with up to 8 visitors at the same time. Such an option allows the potential buyers to navigate the house at their pace and explore every part of it freely.
 Advantages of Real Estate Virtual Tours for Sellers 
Selling a house is a costly and time-consuming process. By using virtual real estate tours, sellers no longer need to pay for online adverts, For Sale signs, or open houses. In addition, virtual home tours provide you with enormous additional potential sale opportunities because more people can see your listings regardless of where they live.
Another remarkable advantage of virtual tours is that while an open house is available only for limited visiting hours, a real estate virtual tour is available 24/7. So the prospects with a tight schedule don't need to plan their visits in advance, and this increases the chance of a fast sale. Moreover, sellers no longer need to be worried about having strangers visiting their house.
Advantages of Real Estate Virtual Tours for Buyers 
A virtual house tour helps buyers spend less time and money on searching for the right house. They no longer need to make time and put themselves at the risk of getting infected by Covid-19 when visiting various houses to make the final decision. Moreover, online tours are available 24 hours a day, seven days a week. In other words, your listing is constantly attracting the attention of potential buyers. Above all, a real estate virtual tour enables buyers to walk through the house and see a 360° view of it.
Even if buyers live in a different city, they can navigate through the rooms and visualize themselves inside the new home. Moreover, virtual house tours can be downloaded and seen offline so serious buyers can show the house to their family and friends and know their opinions about it. The feedback coming from the viewings lets you know how potential buyers evaluate the listing.
How Do Agents Benefit from Real Estate Virtual Tours?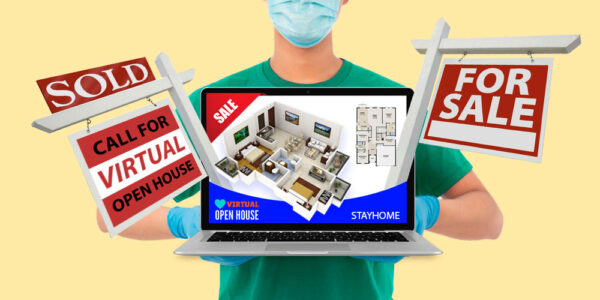 The technology of virtual house tours has many advantages not only for home buyers and sellers but also for real estate agents and brokers. Now that the world is passing through the pandemic of Covid-19, as a real estate agent or broker, you need to come up with new a new marketing plan to do business with their clients.
A real estate virtual tour is one of the most powerful tools you should have at your disposal. As a real estate agent or broker, you can earn the respect of your clients by offering them a convenient, easy, and efficient alternative method of doing business. In that case, not only can you turn the threats into sales opportunities but also you can keep your clients satisfied and interested in the exceptional services.
We hope you find this content from Agent Print useful. Please share your views with us.