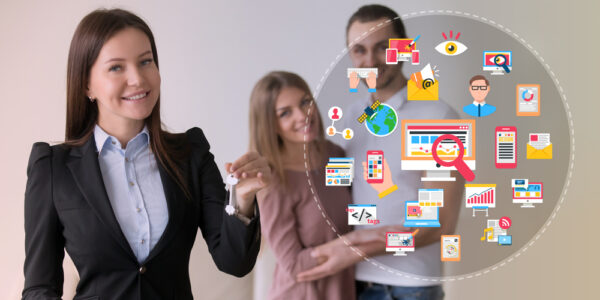 Topnotch photos? Detailed descriptions? A few For Sale signs around the house for sale? Online ads and email campaigns? Social Networks? Print? Which ones make it fast? Agents should have all these weapons at their Armory to win the real estate game, but thanks to technology, we don't have to stop there. Over the past few decades, modern technology has rapidly been getting popular among real estate agents and brokers. Once the use of digital marketing tools gave real estate agents an advantage over their fellow agents. Nowadays, especially after the outbreak of Covid-19 in early 2020, modern marketing tools have become a "must" to survive in this industry. 
Can't-miss Tools to Improve the Marketability of a House for Sale 
Digital marketing solutions give you countless alternatives to make your listings more marketable. Not long ago, marketing a house for sale was limited to a few traditional strategies like outdoor signage, newspaper ads, or cold calls. These days, you can no longer just sit at your office hoping someone notices your signage and contact you to sell their properties. Thanks to the internet, physical distance and time limits can no longer prevent house hunters from visiting a house for sale. In the digital age, you can and must be everywhere your clients and prospects are. 
Digital tools not only help you reach a wider audience but also can make a house for sale more marketable and desirable for potential buyers. Why not use this enormous potential to your advantage? Here are some currently-popular modern marketing tools that can set your real estate business apart from competitors despite the recent pandemic. 
read more: The Future Of Real Estate
Virtual Tours: An Instant Sense of Ownership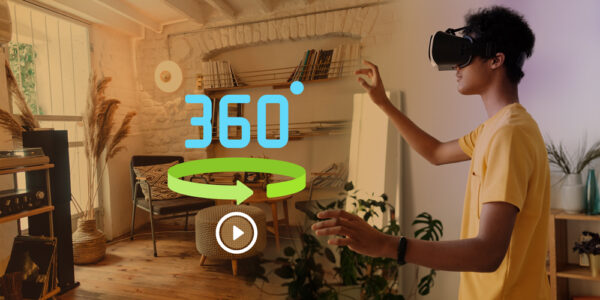 Virtual reality has taken the world by storm. Industries like entertainment, fashion, and tourism are the mainstream users of this innovative technology. Virtual reality is transforming the real estate industry as well. Three-dimensional virtual home tours are 24/7 services that give potential buyers a stimulating experience of moving through a house for sale and exploring every room and corner in such a way that they would and could do in reality. Consider providing a virtual tour service for your clients to reach a larger group of prospects, even those living miles away on the other side of the town. 
Virtual Home Staging: What a Property Is vs What It Could Be 
Actual staging can cost a lot. On the other hand,  a vacant space is never as inspiring as a staged one. Furnishing and transforming vacant spaces into warm, welcoming places according to buyers' preferences can make a property stand out, boost selling price, and help buyers visualize themselves actually living in the new home. Use virtual staging apps to excite your clients! 
Video Editor Services: Technology Will Take Care of It 
No videography or photography skills? No problem. With a wide variety of video edit apps out there, everybody can create fascinating videos. You simply need to snap a couple of photos and videos with your smartphone or tablet and upload them on a video editing app where you can choose a unique editing style and soundtrack for your project. A few clicks and your video is ready to share. So simple! 
Floor Plans: Get a Bird's-eye View of the Entire Property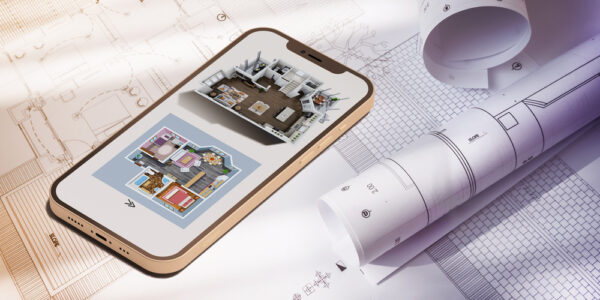 Want to make an impact on buyers? What about starting by giving a clear idea about the layout of the property? Floor plans are one of the most useful things to get more eyes on a house for sale. Floor plan creator tools provide a scale drawing indicating a bird's eye view of built-in features of a house for sale such as wardrobes, kitchen units, and bathroom fittings in addition to door and window placements and room measurements. This helps buyers evaluate the space's potential and imagine where their furniture will go. 
Top-quality photos can be misleading. Just think about how disappointed buyers will be if they find out a house for sale isn't what they thought from the photos. A floor plan can save a lot of driving and viewing. What if a property doesn't come with a floor plan already available? Don't worry. Technology enables you to create 2D and 3D layouts easily. Choose a floor plan creator service and give buyers a sense of satisfaction! 
Showing Schedulers: A Way to Stay Organized 
Trouble managing showing requests and appointments? Want to improve efficiency and increase productivity? Use an appointment service to save time, enhance communication, and get more showings. A showing scheduler app works on your behalf to get useful feedback from buyers. The feedback coming from showings reveals how potential buyers evaluate the house and this makes pricing conversations with sellers much easier. Using showing scheduler services also allows you to save more time and focus on prospecting and marketing. 
E-signing Services: Higher Level of Security, Lower Cost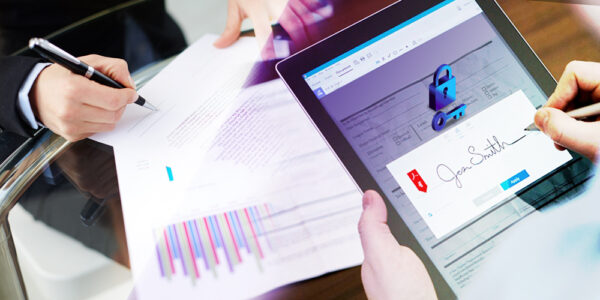 Not long ago, all real estate contracts had to be signed, shipped, faxed and filed. Thanks to technology, this process has become less time-consuming. These days, most transactions are being conducted online. Using electronic signatures rather than paper and ink ones is becoming a norm in the age of Covid-19. With the help of e-signing tools, real estate sale and purchase contracts can be concluded by attaching the contracting parties' encoded signatures to the electronic document.
In addition to minimizing physical contact and removing the distance barrier, sophisticated digital signature tools can automatically detect any minor altering in electronic documents. Compared to paper which can be easily tampered with, using an e-signature service enhances the security of transactions. Besides, the automated e-signing process prevents costly problems like signing mistakes and speeds up the selling process. What digital tools do you use to market a house for sale? How has using digital tools affected your efficiency, ROI, and customer satisfaction? 
We hope you find this content from www.agentprint.com useful. Please share your views with us.