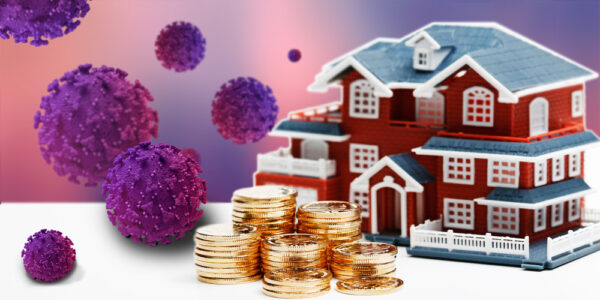 The Real estate market is still struggling to get free of the effects of the global pandemic. Not only the traditional viewpoints but also the emergent beliefs about how technology enables us to densify our offices have seriously been shaken. With social distancing and other safety rules in place, the majority of businesses involved in the real estate industry have been forced to creatively adjust themselves to a new norm of selling their services under the current circumstances. The following trends are believed to be visible in the post-covid-19 era. 
Dominance of Digital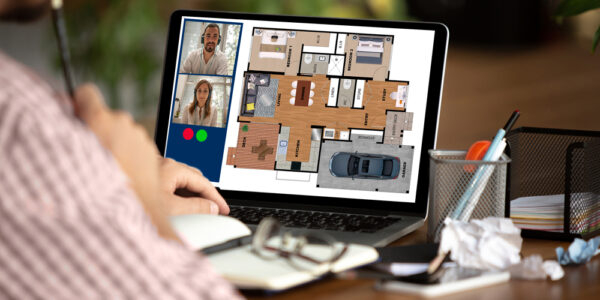 Canadian real estate market has been quick to adopt digital solutions and alternatives to market and sell real estate listings. It seems that the obvious advantages and cost-effectiveness of digital marketing solutions like 3D virtual tours, live streaming videos, and online open houses have convinced agents and brokers to continue this trend after everything goes back to normal. 
Home-offices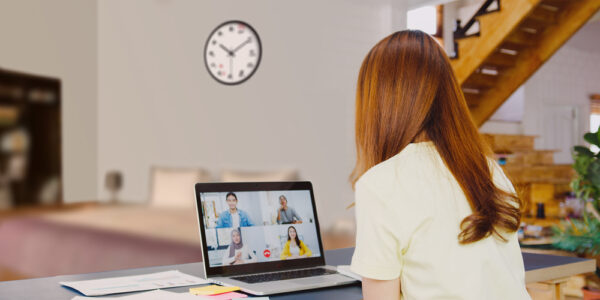 With the potential risk of spreading Covid-19 in place, the majority of people prefer to work at home than face commuting issues. In the post-Covid-19 real estate market, the trend is toward home offices. This not only changes workplaces from offices to homes but reduces the need to buy homes near workplaces. As a result, home buyers will see sense in house-hunting in more affordable locations.
Affordability 
The real estate market needs and demands have been shifting over the last few months. People no longer look for showpieces. A welcoming, comfortable place that can be called home is what most people look for. Having a functional home is more important than ever. Now, everybody spends all or most of their waking hours at home rather than outside. Finding a suitable home office is said to be one of the biggest challenges buyers will face. Nevertheless, there is little agreement about the future of the residential real estate market. 
The health and safety restrictions imposed have caused the majority of organizations and businesses to embrace remote working during the Covid-19 lockdown. Some real estate market experts believe that there will be a mass exodus of employees and workers from expensive, populous metropolitan areas to more affordable areas nearby. On the other hand, others say that there won't be an exodus but re-location is serious. It is more likely that a large percentage of Canadians choose their homes based on affordability, square footage, and housing density.  
Larger Living Space 
Thanks to the weeks and weeks of lockdown that severely restricts socializing opportunities, big-city living has lost some of its lusters. These days, most people are working and studying from home. As a result, there is less need to live in big cities. 
In addition to affordability issues that are predicted to drive many people to smaller towns and suburban areas, larger living space also matters. Buyers will expect much more from their new homes since they have to spend more time than ever at home. This makes them seek larger living spaces to work, study, and exercise at home. Homes that are larger and more functional are now favored by house-hunters. 
What Should Agents Do? 
Change your Mindset from "Sales-first" to "Service-first" 
Though real estate agents are viewed as salespersons, the ability to sell is just one of many skills an agent must possess. Changing your priority from "how to sell properties" to "how to serve clients" is the first step to adjusting to the "new normal" in the real estate market. What differentiates a top agent from a mediocre one is not only their ability to market and sell properties but educating clients and prospects about how some improvements can help a house sell quickly. Start with cold calls and tell prospects what they need to hear.
Despite all ups and downs of the real estate market, you can still grow your real estate business. Just change your mindset and see potential sales opportunities around you. Since nobody is doing showings now, there are a lot of FSBOs out there that expired. Reach out to FSBO owners on your real estate farm and announce your presence to give them a hand. To get them interested and curious, give them some good advice like selling without showings, consultation via video conferences, or tips to sell and buy during the pandemic. 
To stay in touch with the target real estate market, keep them updated on the real estate market news and home prices dropping. Assure them that you'll give them fact-based information so they can make the best decision. If people find you trustworthy and sincere, you bet they will return to you when everything gets back to normal. 
Update Your Blog with Relevant Content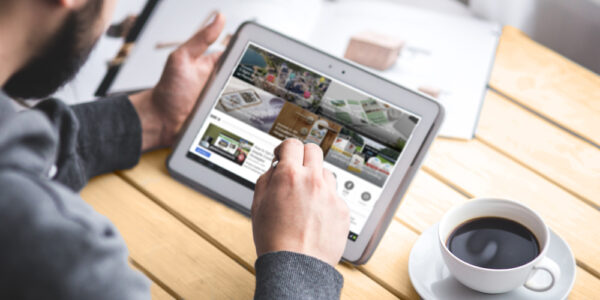 Blogging is incredibly useful, especially to stay in touch with the target market. There are many desperate sellers out there seeking out reliable Covid-19 related information. An influential real estate blog not only improves the ranking of your website in search engines but shows off your hyperlocal expertise. Sharpen your blogging skills to improve your public image in the community.
Makes Your Offers Physical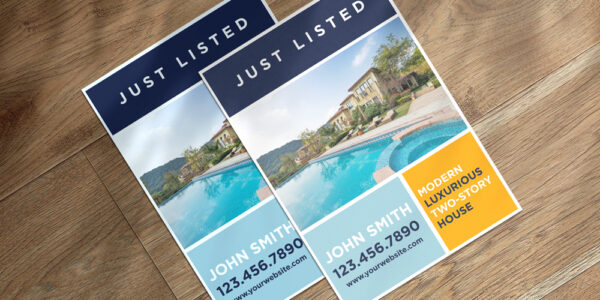 With the social distancing rules in place, the Internet is dominating all aspects of life more than ever. Social connections and the way people socialize have shifted from physical, face-to-face interactions to video chats and video phone calls. But it doesn't mean that you should drop your direct mail campaign or only focus on digital prospects. 
Print marketing still has its own advantages. While everybody is going digital, make your message physical and stand out. Many people will still be happy to receive beautiful, stylish postcards. Look for quality real estate signs or printed stationery? We can help. Please visit AgentPrint and get what you need at the best possible price. 
We hope you find this content useful. Please share your views with us.